The cornerstones to success in any business are responsiveness, consistent value, and the ability not only to adapt to client needs, but to anticipate them. The ability to occasionally delight a client is an added plus.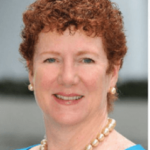 Having grown up in a family business, Robin Taylor Symons brings those traits to her practice as co-managing partner of the Miami office of Gordon & Rees LLP and member of the labor and employment, insurance and commercial litigation practice groups. She is a thought leader in her firm and a trusted advisor to her clients.
Ms. Symons' litigation and counseling practice focuses on employment claims, complex insurance coverage litigation, and commercial litigation. She has served as counsel to the local state court, as monitoring counsel/coverage counsel for insurers, and as a go-to lawyer brought in to take over cases which have become mired in costly activity without forward progress.
Ms. Symons also has considerable experience handling commercial litigation and professional liability claims, and has defended numerous complex cases in these areas, including class actions, binding arbitrations, and RICO lawsuits, resolving these matters with little to no fanfare. Because mediation has become such a prominent feature of litigation and settlement strategy, she took both the civil and appellate mediation training courses and approaches mediation as strategically as she does a trial.
Among the highlights of her career are winning a $120 million coverage/bad faith arbitration in New York; pioneering an employment law delivery system for small to mid-sized employers; resolving within 30 days a landmark case for a children's hospital that had been stalled for two years; managing sensitive harassment and discrimination claims made against executives, non-profits and law firm leaders; and defeating class action certifications. These cases helped to cement her AV-Preeminent Martindale and Chambers ratings and her credibility with both state and federal judiciary.
Her clients typically include local and family owned businesses; healthcare facilities and related enterprises; law and accounting firms; national companies such as insurers, brokers, staffing and specialty service providers; non-profits, and schools and universities.
Looking toward the future, Ms. Symons is excited about clients' increased expectations for practical legal service, because this new emphasis provides opportunity for nimble, enterprise-style firms and lawyers — like those at Gordon & Rees — to shine. She is also encouraged to see more women in leadership positions and serving on boards. She is a founding member of the Coral Gables Museum, a member of the PLUS Foundation Board and helps lead its new diversity task force.