Over the past 85 years, Robins Kaplan LLP has continually reinvented itself in order to keep pace with changing times and client needs. Today, Robins Kaplan endures as a leading trial firm, not just in Minnesota, but across the nation. Many young attorneys aspire to work here, as it is a place where the law's most important battles are waged and won, and where opportunities for meaningful careers are limitless. It is a place that embraces change in all forms, and its progressive spirit is reflected in its growing numbers of diverse attorneys, whose varying perspectives and fresh ideas power the firm's greatest triumphs. Many of Robins Kaplan's recent recruits are women, and here, we meet four who are
rising stars.
Casey Matthiesen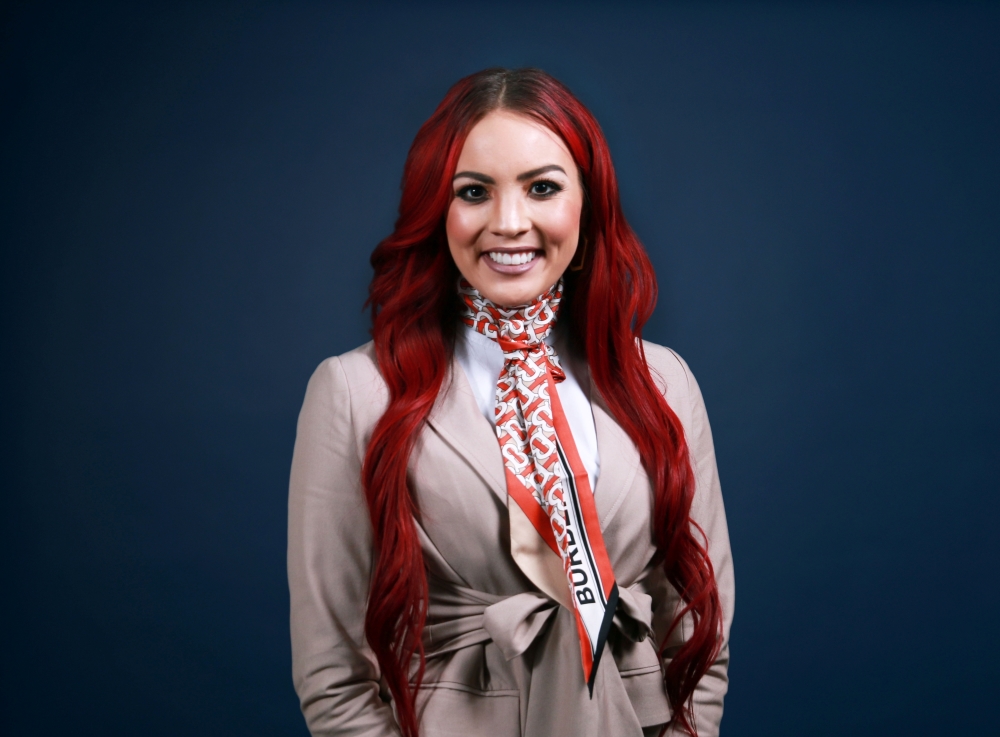 Casey Matthiesen says her own experience as an adopted child inspired her desire to become an "adoption lawyer" at a very early age. "I attributed the idea of being a 'lawyer' to someone who I wanted to be like, because I knew how a lawyer helped my parents and I become a family. Over the years, my childlike perception has progressed into an interest in the law that is more than just adoption, but zealously pursuing justice for those who need it most. To know that I am the third enrolled member of the Yankton Sioux Tribe in history to become an attorney is a dream come true, and hard for me to put into words."
Matthiesen first came to Robins Kaplan as a summer associate during law school and quickly embraced it as her professional home. Her practice spans personal injury/medical malpractice, business litigation, and American Indian law & policy. "With just over two years of experience, I have had the privilege of taking and defending several depositions, independently arguing motions and being co-counsel at trial. None of this would be possible without the daily mentorship, advocacy and support that I receive from the senior attorneys I work with. The firm also invests an incredible amount of time and resources in my professional development, including fantastic trial advocacy programming for associates."
As president of the Minnesota American Indian Bar Association (MAIBA), Matthiesen commends Robins Kaplan for its commitment to the social advancement of the community. She gives many hours to pro bono work, something the firm stands behind. "The firm dedicates energy and resources to meaningful causes and initiatives that reflect strong values and our diverse backgrounds. We bring the same energy and discipline to this pursuit as we do service to our clients, and that is something I am proud to be part of."
She adds, "I am excited to continue to grow within the legal community and hopefully make a difference in small ways every day."
Greta Wiessner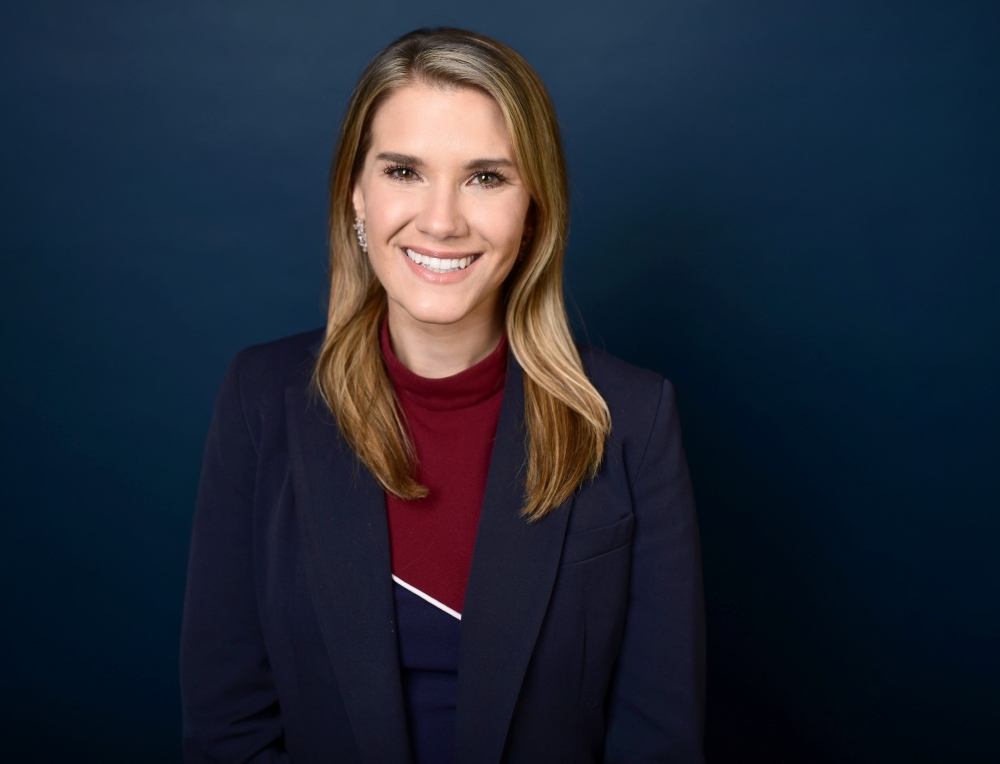 Before Greta Wiessner was a lawyer, she was a fifth-grade teacher in a bilingual Texas public school program. Working with under-resourced families attuned her to the systemic barriers impacting students. She became an attorney to help change society's broken systems.
A Minnesota native, Wiessner returned home after graduating from the University of Pennsylvania Carey Law School and completing two federal clerkships. She sought out the civil rights group at Robins Kaplan. "When I decided to move to Minnesota and started networking, everyone I asked about civil rights lawyers in Minneapolis said I needed to work with Bob Bennett. So, I did. Robins Kaplan has incredibly talented trial lawyers — and the firm is not afraid to try cases. I was excited by the prospect of working with amazing lawyers on ground-breaking cases."
According to Wiessner, her experience as an associate in the civil rights and mass tort practice groups has lived up to her expectations. She has been given opportunities that many young attorneys do not have until years into their legal practice, along with ongoing mentoring and support from senior attorneys. "I've gotten to work on important civil rights cases, like our two cases against Derek Chauvin and the Minneapolis police department, representing journalists and protestors who were victims of police brutality, and litigating on behalf of incarcerated persons and families who lost a loved one in the criminal justice system. I was also on the trial team representing the State of Minnesota against Juul Labs Inc. and Altria, a tobacco company and Juul investor."
Wiessner has some advice for other young lawyers who are seeking advancement. "Ask for the opportunities that you want to receive. When I make it known that I am ready and willing, I have found that my fellow attorneys are willing to pass the baton. So don't wait around until someone offers — ask for the opportunity, let the team know what support you need, and go do it."
Rashanda Bruce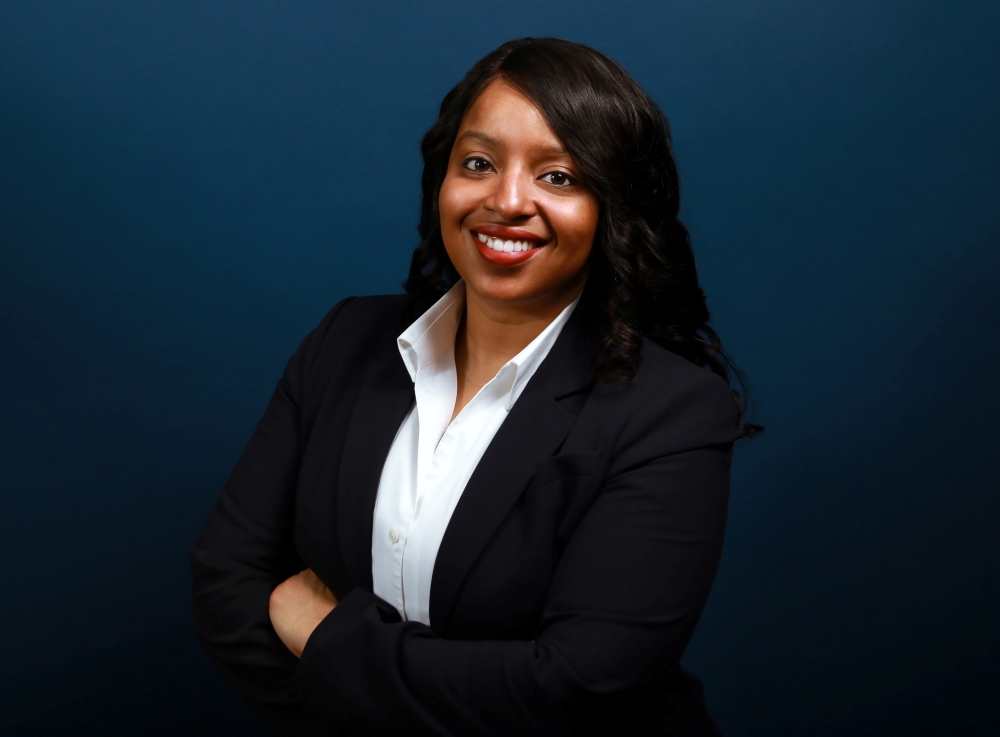 Rashanda Bruce is an associate in the firm's mass tort and personal injury groups, representing individuals and families in complex personal injury and wrongful death cases. Her journey at Robins Kaplan began, however, as a case assistant/paralegal five years before she attended law school. "During that time, I worked in the business litigation department followed by the mass tort department. In both departments, I was inspired by the women lawyers who I supported. I was honored to support those women and wanted to join their ranks one day."
Bruce distinguished herself as a student at Mitchell Hamline School of Law and went on to work as a judicial extern. After practicing at another notable firm, she welcomed the opportunity to return to Robins Kaplan. "It felt right to go 'home' and work alongside the people who I had looked up to, while doing the most meaningful work I could do."
Since returning, Bruce has been working to seek justice for individuals and families who have been injured or lost a loved one. The focus of her advocacy is to provide a voice to her clients and give them an opportunity to be heard.
As a woman of color, Bruce describes the firm's culture as "one where I feel accepted and seen. In my team meetings, my opinions are valued. I receive ample opportunities to develop my skills as a lawyer. I always have a seat at the table, whether it is during client meetings or settlement negotiations. The firm has several resource groups, and these groups provide support and another space where I can be my authentic self. Members of these groups mentor me formally and informally, and value me professionally and personally."
She concludes, "What is most exciting about being an attorney in 2023 is seeing the profession continue to become more diverse. Growing up, I did not know any black women lawyers. In fact, I did not know any lawyers. But things are changing, albeit slowly, and I am optimistic they will continue to do so. I have a community of black women lawyer friends and mentors, and I want little girls who look like me to know they too can become a lawyer, or even a United States Supreme Court Justice."
Morgan Voight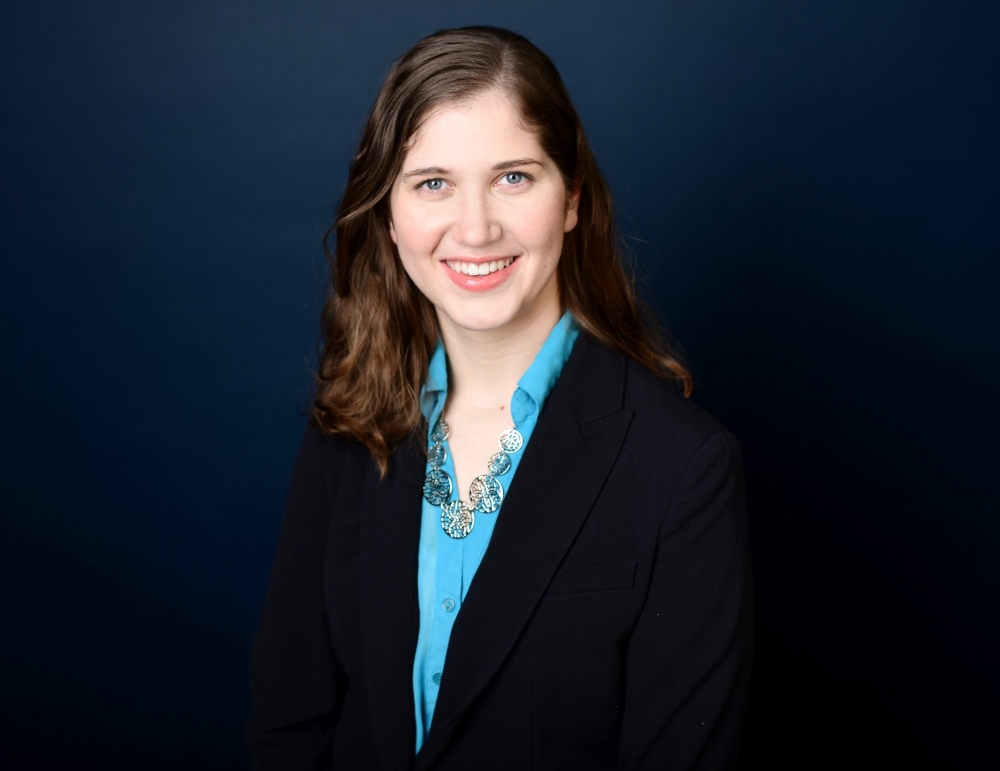 Morgan Voight is a second-generation attorney who has modeled her career on her grandmother, a single mother whose resolve powered her rise from a small farming community to law school and, ultimately, her own firm. "The same strength and tenacity that had willed my grandmother forward was also passed on to me. She recognized this passion and pushed me to work hard to obtain a good education and pursue a career in law as well. I continue to be inspired by her legacy today as I work to represent victims of medical negligence, particularly those whose voices have been ignored or marginalized."
Voight says she positioned herself at Robins Kaplan because of its medical malpractice/personal injury group's reputation for excellence, and her expectations have been exceeded as she has been invited to work alongside senior attorneys on significant matters. With a practice focused on representing victims of medical negligence, she is both a compassionate counselor and fiery advocate for people who are at their most vulnerable. "My mission is to not only obtain compensation for their physical injuries, but also to restore their hope in the integrity of the medical industry as a whole by showing them that justice does ultimately prevail."
Like so many of her colleagues, Voight gives her time and expertise to the community. "Following in the footsteps of my grandmother, some of the most rewarding pro bono work I have had the opportunity to participate in has involved empowering girls and women who have suffered from domestic violence and those victimized by human trafficking. RK makes this work a priority and provides every resource necessary to secure justice for these life-changing causes."
Voight looks optimistically toward the future of law at Robins Kaplan and beyond. "The legal world is changing quickly, and we are uniquely positioned to participate in heralding in the new era. Old models of law firm administration dominated by antiquated ideas of how attorneys should practice are no longer the norm. The best firms have embraced the notion that innovation necessitates change and have adapted accordingly."