Attorney at Law Magazine sat down with Jodie Zerega of Zerega Consulting to discuss her career.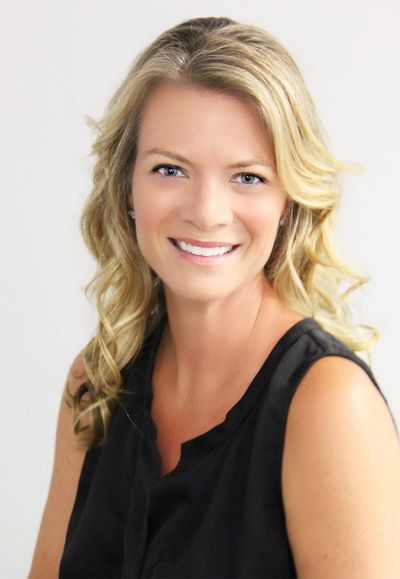 AALM: Tell us what first drew you to your industry.
JZ: After graduating from The University of Georgia with a political science degree, I aspired to attend law school. After college, I was introduced to the legal recruiting profession by happenstance. My recruiting career began in 1995 as Director of Legal Recruiting with a multinational law firm in Atlanta. I've been recruiting attorneys since that time.
AALM: Tell us what brought you to your current company OR What compelled you to start your own company?
JZ: During my tenure as Director of Legal Recruiting, the firm hired over 350 attorneys and added six offices. This is when I learned the value of what a good legal recruiting company could provide a growing law firm. After getting married and starting my family, finding work/ life balance was difficult. I loved my career, but I wanted more flexibility and control of my time. Understanding the unique way law firms operate, coupled with my experience utilizing legal recruiting firms provided me the foundation I needed to start my own business. In June 2003, just six weeks before my second child was born, Zerega Consulting was launched. The proudest moment of my new career is when my former firm became, and continues to be, my very first client.
AALM: How is your company different from its competitors?
JZ: Zerega Consulting is focused on a single goal: meeting both our clients' and our candidates' hiring needs. We're a results-oriented company specializing in one-on-one, relationship-based recruiting. Our vision is simple: provide stellar service to clients and candidates.
AALM: How would you describe the culture at your company?
JZ: We have a very collaborative and supportive environment Zerega Consulting. Our recruiters are smart, driven by success and encourage each other in our professional and personal lives. We truly enjoy working together every day.
AALM: What is one of the most important lessons you learned from a personal or professional mentor?
JZ: My mentor taught me the importance of conducting my business with honesty and strict professional ethics. The legal community is a tight-knit group of professionals largely reliant on referrals. To this day, I believe that the biggest compliment we can get is a client or candidate referral. We pride ourselves on 80% of our business being generated from referrals. This is a dynamic that we do not take for granted.
AALM: How has your field evolved since you first entered it?
JZ: The legal recruiting field has evolved in a variety of ways since 2003. At that time, the only databases available to legal recruiters were quarterly CD's. By the time the CD's arrived via US mail, they were already outdated! Today's software provides real-time updates which enables us to provide quality candidates in a more efficient manner. Some technologies even provide data analytics that enable us to understand hiring trends in different practice areas, firm sizes and at each level (associate, of counsel, partner, etc).
AALM: What do you think is the most pressing concern for attorneys when it comes to working with Legal recruiters?
JZ: Legal recruiters are an invaluable resource to attorneys looking to make a lateral move. When the market is as strong as it is today, it's very important for attorneys to do their due diligence before releasing your resume:
Work with a legal recruiter you trust.
Be confident in the recruiter's knowledge about the position they are recruiting for (who are the partners you would be working for, why is this opening a priority).
Emphasis to the recruiter they must receive your permission before submitting your information to any firm or company.
Keep a list of the date and the jobs you've applied to, with or without a recruiter, and update it with every submission.
Share that list with each recruiter you are working with to ensure you are not double submitted to a position.
AALM: What changes do you see on the horizon for your field?
JZ: We are excited to launch a brand-new innovative method to attract attorney talent. There is nothing like this out there in the marketplace and we are excited to roll out our new product Q1 2022. Stay tuned!
AALM: What do you most enjoy about working with lawyers?
JZ: Analytical by nature, attorneys are generally interested in learning about hiring trends. Clients and candidates will often call me to simply discuss the current market. I enjoy sharing my industry knowledge with them and they appreciate my transparency in return. I feel proud when clients seek my advice and trust my judgement regarding different situations they encounter during the hiring process, even when I'm not working on that particular position for them.
AALM: What is one of the biggest challenges you face in your industry?
JZ: The lateral attorney market is experiencing explosive growth. In 14 months, Zerega Consulting has grown by 200 percent, adding four additional team members in order to meet our clients' hiring needs.
AALM: How are you involved in your industry as a whole?
JZ: In addition to supporting NALSC guidelines, I collaborate with a small number of carefully selected like-minded legal recruiting professionals across the United States. We meet regularly to discuss current hiring trends and share ideas on best practices. This group is invaluable to my professional growth as a legal recruiter and to my success as a small business owner.
AALM: Tell us about your ambitions for your career?
JZ: My ambitions for my career are to strategically expand the reach of Zerega Consulting while maintaining our successful one-on-one relationship-based business model. We will always stay true to our vision and provide a personal approach to legal recruiting while operating under the highest industry ethics.