Later this year, an online platform called Mighty plans to help personal injury plaintiffs in North Carolina start their claims online, pay less in contingency fees and get quicker settlements without sacrificing a one-on-one relationship with their attorney.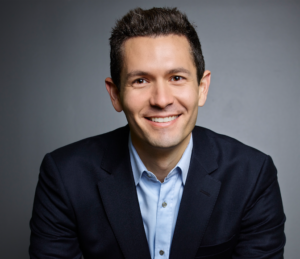 "We are a (national) company driven by a mission to help people after an accident who are vulnerable, and that is what technology and startups often prize most of all. It's helping people who can't usually help themselves," said Josh Schwadron, founder and CEO of Mighty.
Very simply, Mighty has centralized a lot of the case management and related chores for personal injury lawyers, thus cutting their overhead. As a result, contingency fees for cases handled by Mighty Law, which uses Mighty's technology, are 30% for pre-lawsuit cases, and 36% after the suit is filed. Fees may be even lower, based on the size of the case.
Local Counsel
Potential clients provide the basics of their case to someone on Mighty Law's legal team. Mighty then directs the case to a local Mighty Law lawyer. Launched in 2021, the company now supports local counsel from Mighty Law in nine states and plans to add North Carolina this year.
"One of the challenges in personal injury is that lawyers do far more than just lawyering. A lawyer should never be getting a police report; it is just not an efficient use of a lawyer's time," said Schwadron.
"Mighty Law has lawyers that are both full-time employees and of counsel and prides itself on its flexible model that attracts top quality attorneys if they're looking for flexibility. We are not a good fit for large personal injury firms," explained Schwadron.
Mighty supports independent law firms and lawyers, including Mighty Law, and does not itself engage in the practice of law or own a law firm, consistent with state bar rules, he explained.
Schwadron said that the ideal attorney is one who wants to practice law and not be distracted by many of the responsibilities of running a law firm.
"Mighty abstracts away all the non-legal work for lawyers so the lawyers can be far more efficient than they are today. We provide all the intake support, the paralegals, the technology, and we get the police reports.We get paid for that. The lawyer is better off. The client is better off."
Freed of the responsibility of running a law firm on a day-to-day basis, lawyers have more time for one-on-one interactions with clients.
"Mighty is committed to a client-first approach, ensuring that consumer interests are central, not only through fee structure alignment and more robust client support services but also with guaranteed protections like conflict-of-interest disclosure," said Maya Markovich, executive director at Justice Technology Association.
Working With Insurance Companies
Insurance companies and other defendants pay Mighty Law. It then distributes funds to the plaintiff, their lawyer and retains its fees. "I do think that we have the ability to work with insurance companies in unique ways that will benefit consumers through higher dollar payments and faster settlement times than what has existed historically," said Schwadron.
In addition to helping with legal representation, Mighty can help clients find doctors, treatment centers and financing. "Mighty can help clients find the critical cash they need to cover rent, food and bills before their case is over," reads the company's website. Schwadron added the company has deep enough pockets to provide litigation financing.
"We're looking to be a national personal injury service, working with law firms and lawyers across the country," said Schwadron. "We're looking to continue to provide better, cheaper, faster services for consumers. We want to innovate. Mighty wants its brand to be the only company that tries to support competition on what consumers should value – prices, service quality, depth, and transparency."