Phoenix Criminal Defense Attorney
Colin Bell is a top Criminal Defense attorney in Phoenix, AZ.
(602) 548-3400
We Find the Best Attorneys
Since 2009, our magazine has interviewed the best and brightest attorneys nationwide. Now, we bring you our recommended attorneys in Local Legal Authorities. Here is our listed best Phoenix Criminal Defense attorney.
Knowledgeable & Reliable
Accepting New Cases in Phoenix
Leading Consumer Reviews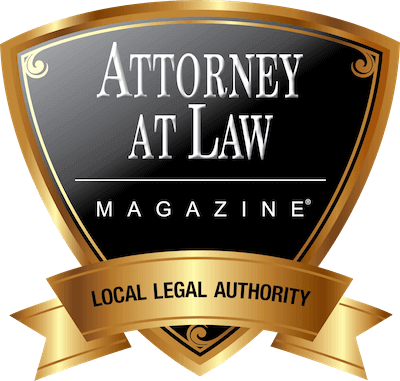 About
Colin Bell
Colin Bell is a criminal defense lawyer with Stewart Law Group. He joined the law firm as an associate attorney in 2016. Bell is a man driven to protect his clients and ensure they receive the full benefit of their legal rights. In his view, the greatest professional accomplishments are in successfully litigating the cases other attorneys believed were unwinnable. 
Anchored in the Arizona legal community, Bell has a solid reputation and a strong, successful criminal defense practice. But his early practice years were spent as a Tombstone prosecutor. A Deputy County Attorney with the Cochise County Attorney's Office, Bell prosecuted hundreds of misdemeanor and felony cases on the US-Mexico border, from DUI and drug possession to criminal fraud and felony theft. 
Bell attended the University of Alberta, Edmonton, Canada, on a Jason Long Memorial Scholarship and has a BA in native studies, and dual minor in history, and political science (2001). He attended Western New England University School of Law in Springfield, Massachusetts, on a National Merit Scholarship and obtained his JD in 2008 and was chosen as the law school graduating class speaker. Between participation as student prosecutor in the Hampden County District Attorney's Office and competing in Moot Court, Bell was destined to be a top-tier litigator in criminal law practice. 
He is a member of the State Bar of Arizona (2009) and US District Court for the District of Arizona. Bell was an executive committee member of the Criminal Justice Section of the state bar and sat on the section's Future Criminal Practitioner Scholarship Committee. 
Community spirited, Bell regularly volunteers for United Way's Project Connect (providing legal advice to the Valley's homeless population) and Scottsdale Bar Legal Clinic (providing legal advice to people who cannot afford to hire private attorneys). He is also a judge at the Arizona State High School Moot Court Competition state championships.  
Contact Phoenix Criminal Defense Attorney
Colin Bell
202 E Earll Dr Ste 160 Phoenix AZ 85012