We Find the Best Attorneys
Since 2009, our magazine has interviewed the best and brightest attorneys nationwide. Now, we bring you our recommended attorneys in Local Legal Authorities. Here is our listed best Long Island Divorce attorney.
Writer for Attorney at Law Magazine
Knowledgeable & Reliable
Accepting New Cases in Long Island
Leading Consumer Reviews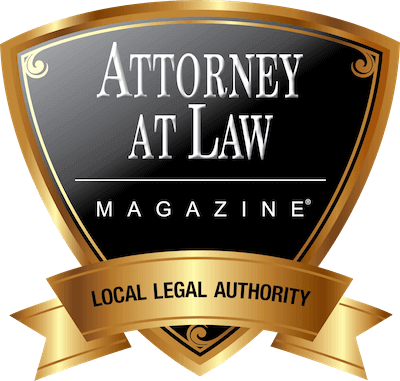 About
Michael C. Barrows
Michael C. Barrows is one of the leading partners with Barrows Levy, PLLC. His experience with trial and appellate advocacy in all areas of matrimonial law has given Michael an advantage in helping his clients. Michael has successfully prosecuted and defended complex civil, criminal, and commercial actions on behalf of clients in New York City, Brooklyn, Bronx, Queens, Staten Island, and Nassau and Suffolk Counties in Long Island.
Education
B.A. Philosophy, Politics & Law, Binghamton University; 2000

Juris Doctor, Brooklyn Law School; 2003
Bar Admissions
New York

Eastern District of New York

Southern District of New York

Western District of New York

District Court, Washington D.C.

Court of Appeals, Second Circuit
Awards & Recognitions
Super Lawyer (2015-2020)

Martindale-Hubbell AV Preeminent

Avvo Rated 10.0 (Superb)

2020 Top Attorney Award For Divorce & Family Law in Nassau County, Suffolk County, New York County - Attorney.com
Attorney and Author
Michael C. Barrows is an author for our magazine specializing in divorce articles.
What it's Like Working With the Best Divorce Attorney in Long Island, NY
Contact Long Island

Divorce Attorney
Over 300 5-Star Google reviews
Over 4000 successful cases
95 years of combined experience
100 Quentin Roosevelt Blvd Suite 210, Garden City, NY 11530
Getting a Divorce in Long Island
From a legal standpoint, getting married is often far easier than getting divorced. Between ensuring that there is an equitable division of property, determining parenting time, dividing retirement accounts, and other formalities, the process of divorce can be both expensive and time-consuming. While many people can, and do, undertake this process without a divorce attorney in Long Island, there are a number of specific items involved that can use an attorney's legal experience.
A Glimpse of Marriage and Divorce in the U.S.
In spite of an often-quoted statistic that half of all U.S. marriages end in divorce, the divorce rate is actually dropping and now stands at about 39 percent, according to a 2018 article from Time. However, it isn't because the millennials---who have now entered adulthood, the workplace, and even matrimony---have found the key to a long-lasting relationship. It is, rather, that they're delaying marriage, with recent Census figures revealing that the average age for a first marriage is around 30 for men and 28 for women. In 2003, these ages were 27 and 25 respectively. The frequently cited reason for delaying marriage is to gain financial security first, the article notes, adding that many couples are choosing to cohabitate rather than marry.
Reasons to Hire a Divorce Lawyer in Long Island
Long Island divorce attorneys fall into a legal practice area known as family law. Family law is focused on assisting individuals with legal matters pertaining to family relationships. In addition to divorce, family law also covers annulment, child custody and visitation, as well as adoption. Some of the reasons people seek the help of an experienced Long Island divorce attorney include:
They don't wish to navigate the legal arena themselves. The legalities of divorce involve a lot of paperwork and timelines. A top Long Island divorce lawyer, is well educated and trained to deal with this type of work.
There are children involved in the marriage. Divorcing with children involves a lot of provisions, such as which parent the child will primarily reside with; a parenting schedule that covers the school year, summer vacation, and holidays; and child support, along with other considerations.
You and your spouse disagree on some matters that must be decided, such as child custody or division of assets. It is important if there are disagreements that you don't try to settle those disagreements in court without a lawyer to assist you, particularly if your spouse has a lawyer.
Your case is complex, due to high-value assets or business ownership.
You or your spouse has a retirement plan. Often these plans are considered a marital asset and will need to be divided equitably through a Qualified Domestic Relations Order.
Your spouse is not sharing all of his or her financial information with you. Because many things such as equitable division of assets or expenses and the determination of spousal maintenance relies on your finances, if you are having difficulty obtaining this information, a lawyer can help.
You or your spouse will need maintenance support. The laws in your state may help you determine how much this support will be or how long it will last. Your divorce lawyer understands the complexities surrounding spousal maintenance.
You have real estate. Selling a home during a divorce can be a tricky situation that needs the expertise of someone trained in family law. Additionally, if you or your spouse wishes to live in the house for a time after the divorce, this impacts the division of your marital property in ways that an attorney can help you understand.