We Find the Best Attorneys
Since 2009, our magazine has interviewed the best and brightest attorneys nationwide. Now, we bring you our recommended attorneys in Local Legal Authorities. Here is our listed best Los Angeles Medical Malpractice attorney.
Writer for Attorney at Law Magazine
Knowledgeable & Reliable
Accepting New Cases in Los Angeles
Leading Consumer Reviews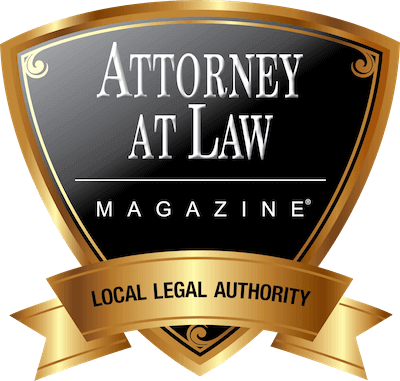 About
Nicholas Rowley
"Being a trial lawyer means dedicating oneself to standing up for the rights of people, never selling out, and caring about truth and justice. My clients are family to me. I give them my all." Many consider Nicholas C. Rowley, founder of Trial Lawyers for Justice and Partner at Carpenter, Zuckerman, & Rowley, to be the most accomplished trial lawyer of his generation having won more than $1.5 Billion in verdicts and settlements for injury victims and families across the country. Winner of the 2018 Trial Lawyer of the Year and five time finalist, he is one of the youngest trial lawyers in history to be presented with the award. He has extensive courtroom experience representing victims of serious injuries and medical malpractice, especially those who have suffered traumatic brain injuries, spinal injuries, and chronic pain. Nick has been recognized by dozens of publications for his record-breaking verdicts and work for injury victims and their families. In 2018, Nick was named to The National Law Journal's Elite Trial Lawyers for having a top 50 verdict in the nation. He was also named "Los Angeles Top Litigators in 2018" by the Los Angeles Business Journal. In 2015, Nick was listed in TopVerdict.com's Top 100 Largest US Verdicts in the nation. In 2012, Nick was a finalist for the "Consumer Attorney of the Year" award, given by Consumer Attorneys of California (CAOC). Nick was recognized by the Los Angeles Daily Journal for winning a "Top Verdict of 2010" for his $31.6 million jury verdict for the victim of a traumatic brain injury. In 2009, the Consumer Attorneys of San Diego awarded Nick its "Outstanding Trial Lawyer" award. In 2013, Nick was honored with the organization's top award – "Outstanding Trial Lawyer of the Year". Some of Nick's other recent successes include a record setting $131,000,375 verdict for the victim of a car accident after the driver was over served at a bar, a record setting $74,525,000 verdict for a victim of medical malpractice, $40,000,000 for two parents whose 33 year old son was negligently killed due to corporate negligence, a $38,600,000 verdict for a young man who fell from a hotel balcony while intoxicated, a $17,000,000 win for a woman who suffered a mild traumatic brain injury caused by a fall from a hotel window, $16,500,000 for a young girl who was a birth injury victim, a $13,860,000 win for a mild traumatic brain injury caused by an automobile crash, $10,250,000 for a man who suffered a below knee amputation, $10,000,000 for an Iowa family in a wrongful death lawsuit, and $10,000,000 for a child with a mild traumatic brain injury. Nick has served as an instructor at Gerry Spence's famed Trial Lawyers College and delivers keynote addresses nationwide on his revolutionary approach to voir dire and damages. Other lawyers, faced with low settlement offers from insurance companies, frequently bring Nick into their cases just before trial. Nick is a relentless warrior who has prevailed in the courtroom time and time again. He prides himself on his caring and empathic approach to working with his clients and their families, and his ability to help juries find the truth and deliver justice to the injured. Nick has lectured and taught trial skills and his trial by human method across the country in Iowa, Minnesota, South Dakota, Missouri, Louisiana, Colorado, Arkansas, Wyoming, Montana, Utah, Oregon, Washington, North Carolina, Idaho, California, and New York. Nick is on the Board of Directors of the Imagination Workshop, which is a non-profit theater arts organization committed to using the unique power of the theater to provide life-changing artistic opportunities to the mentally ill, homeless veterans, senior citizens, and 'at-risk' young people. IW programs give troubled people, frequently alienated or overlooked by society, a safe way to express themselves and gain insight that often helps make their lives more successful. Nick is also on the Honorary Board of Governors of TLC, Trial Lawyers' Charities, a non-profit organization whose purpose is to make a positive difference in the quality of life for people within the greater Los Angeles area, focusing on issues related to education, children, battered women, persons with disabilities, and homelessness, by providing financial assistance to needy persons and groups in the greater Los Angeles area. Nick is the author of the book Trial By Human, where he candidly shares his approach that brings brutal honesty and humanity into the courtroom. Born in Iowa and raised between Iowa and Arizona, Nick moved out on his own at the age of 15. He worked full time from that point forward and at the age of 17 joined the United States Air Force where he was trained and served as a combat medic. It was through the military and G.I. Bill that Nick got his undergraduate education and was able to attend law school. By the age of 19, Nick completed his bachelor's degree in social psychology. He also was trained and certified as a firefighter and during his service and college worked as a volunteer firefighter. Nick started law school at the age of 20 and continued his service in the Armed Forces taking special assignments for three more years. In total he served an honorable 6 years in the United States Armed Forces assigned to various units with the United States Air Force and United States Army. He is a relentless warrior who has succeeded and proven himself in the battles of litigation time and time again, however he prides himself on his caring, empathetic approach to working with the injured and their families. He believes in going the distance for each and every client, is not afraid to put any case in front of a jury, and makes insurance companies pay up when deserving injury victims come forward to seek justice.
Attorney and Author
Nicholas Rowley is an author for our magazine specializing in medical malpractice articles.
What it's Like Working With the Best Medical Malpractice Attorney in Los Angeles, CA
Contact Los Angeles

Medical Malpractice Attorney
Winner of the 2018 Trial Lawyer of the Year
Has won more than $1.5 Billion in verdicts and settlements for injury victims and families across the country.
In 2009, the Consumer Attorneys of San Diego awarded Nick its "Outstanding Trial Lawyer" award.
In 2015, Nick was listed in TopVerdict.com's Top 100 Largest US Verdicts in the nation.
8827 W Olympic Blvd, Beverly Hills, California 90211
About Los Angeles Medical Malpractice Law
A medical professional should never cause you harm while treating you for an illness or an injury. Unfortunately, medical negligence occurs frequently. Whether you sustained injuries during treatment with a doctor, an osteopath, a dentist or any other medical professional, they or their insurance carriers should pay for the damages they cause. If you experienced any of those, contact a top Los Angeles medical malpractice attorney right away.
Physicians rarely acknowledge that they caused an injury and their negligence is often difficult to prove. If a doctor chooses to report an adverse event to their malpractice carrier, the doctor often retains settlement approval rights. Resolving a medical injury claim requires legal knowledge and malpractice experience. It's important to consult with a top Los Angeles medical malpractice lawyer as soon as you suspect your doctor has committed a negligent act. You should never try to resolve your claim on your own.
Medical Negligence is Common But Underreported
Negligence, malpractice, and error are often used interchangeably when addressing physician-caused harm. Medical events occur frequently and they happen under a variety of circumstances.
Surgeons commit errors during surgery and perform unnecessary operations. Physicians misdiagnose or fail to diagnose medical conditions so they sometimes treat an illness the patient doesn't have. An obstetrician's actions or failure to act often cause brain injury when a newborn suffers from oxygen deprivation during delivery. Doctors prescribe the wrong medications and pharmacists improperly dispense the wrong doses. These and many other negligent medical acts cause harm and sometimes death.
A 2016 Johns Hopkins medical error study, explains why medical errors go undetected, undocumented, or unchallenged. When a team of researchers studied death certificates, they found that medical errors occurred frequently but were often undocumented as errors. The Johns Hopkins team determined that 250,000 deaths per year occurred because of a physician's or a medical professional's error.
The Center for Disease Control and Prevention documents deaths nationwide. The information is inaccurate because the official death certificate submission form doesn't include a "medical error" classification as a cause of death. The form requires a description of the "immediate illness" and the "underlying illness." There's no guidance for documenting deaths caused by medical negligence or inappropriate care. Because of this reporting anomaly, tracking medical errors remains a complicated undertaking.
Medical Malpractice Attorneys in Los Angeles
If you suspect that a medical error injured you or a family member, don't wait for your medical professional to admit their mistake. You need the best medical malpractice attorney in Los Angeles to protect your legal interests and deal with complex medical negligence issues and standards.
Medical error statutes of limitations

Filing timely court documents

Malpractice notification compliance

Formal information requests

Expert analysis and assessment

Timely presentation of case documentation

Compliance with court rules and procedures

Damage evaluation

Settlement negotiations
Contact a Medical Liability Attorney in Los Angeles
Medical negligence cases require early assessment and timely action. As a patient or family member, it's up to you to recognize when there's a problem with your medical treatment. You must then act quickly and take the appropriate steps to protect your rights.
A malpractice lawyer in Los Angeles, California will handle complex liability issues every day. Schedule a consultation to learn more about medical liability claims and to discuss the merits of your case.