We Find the Best Attorneys
Since 2009, our magazine has interviewed the best and brightest attorneys nationwide. Now, we bring you our recommended attorneys in Local Legal Authorities. Here is our listed best Phoenix Personal Injury attorney.
Writer for Attorney at Law Magazine
Knowledgeable & Reliable
Accepting New Cases in Phoenix
Leading Consumer Reviews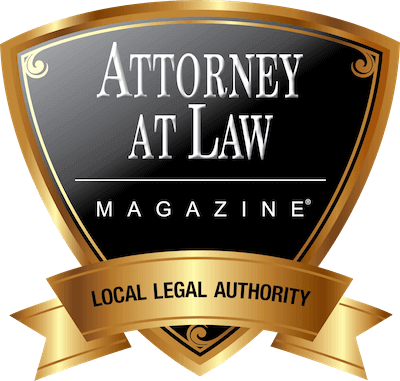 About
Austin Kurtz
In his role as a Phoenix personal injury attorney Austin Kurtz of Gallagher & Kennedy fights for plaintiffs' rights in cases involving car accidents, wrongful death, medical malpractice, and products liability.
He came to the practice of law with a strong sense of right and wrong and a desire to fight for his clients. His peers recognize him for his ability to create and present arguments that reconcile the law with humanity and dignity to effectively persuade judges, juries, and other decision-makers.
Specialties: 
Personal injury

Car accidents 

Truck accidents

Motorcycle accident

Bicycle accident

Construction accident

Wrongful death

Nursing home abuse

Spinal cord injury

Back injury

Burn injury

Parapalegic Injury

Quadriplegic Injury
Representative Cases:
First-chaired wrongful death trial for bicycle crash and obtained 7-figure settlement mid-trial

Successfully second-chaired personal injury trial for burn case against a private country club, receiving a $640,000 verdict

Assisted in significant boating accident case against public entities
Associations & Memberships
State Bar of Arizona, Member

State Bar of California, Member

State Bar of Colorado, Member
Honors, Awards, & Community:
Southwest Super Lawyers Rising Stars, Personal Injury Products: Plaintiff, 2021-2022

Board Member, Almost There Rescue, a mom and pups rescue, Current

Arizona Association for Justice, Member and Committee Head of Membership Outreach, Current
What it's Like Working With the Best Personal Injury Attorney in Phoenix, AZ
Contact Phoenix

Personal Injury Attorney
First-chaired wrongful death trial for bicycle crash and obtained 7-figure settlement mid-trial
State Bar of Arizona, California, and Colorado Member
Southwest Super Lawyers Rising Stars, Personal Injury Products: Plaintiff, 2021-2022
Arizona State University, Sparky Supporting Brain Tumor Research, Former Founder and President, 2009
2575 E Camelback Rd, Suite 810 Phoenix, AZ 85016
What Is a Personal Injury Attorney in Phoenix?
As you go about your daily routine, you will likely encounter scenarios where you could suffer an injury. A personal injury lawyer in Phoenix represents those injured because of another party's carelessness, negligence, or willful disregard for others. When you suffer harm from another party, you shouldn't have to shoulder the financial burden that often accompanies an injury because of medical expenses and lost wages. A licensed Phoenix personal injury attorney can help you seek the compensation you deserve in civil court.
Personal injury attorneys in Phoenix specialize in one or more areas. The following list is not exhaustive but includes several broad types of cases personal injury lawyers handle daily.
Types of Phoenix Personal Injury Cases
Traffic Accident Injury Cases
The National Highway Transportation Safety Administration (NHTSA) estimates more than six million traffic collisions are reported to law enforcement, including more than 35,000 fatal crashes and about 2.5 million injuries. A skilled Phoenix personal injury lawyer can help investigate your accident and build a strong case against the defense to hold at-fault drivers accountable. Traffic accidents can include car, truck, motorcycle, bicycle, and pedestrian accidents. When high speeds are involved, victims who are lucky enough to live through an accident potentially face lifelong complications.
Car Accident Injury Cases
Over 2.5 million Americans, some right here in Phoenix, find themselves in an emergency room annually because of car accidents. Crash injuries account for $18 billion in lifetime medical expenses. Injuries can range from minor scrapes and bruises to permanent disabilities such as a spinal cord injury (SCI), traumatic brain injury (TBI), or even death. Motor vehicle accidents are the leading cause of personal injury claims in Phoenix, Arizona, and throughout the U.S. Injured parties in Phoenix have the right to expect fair compensation for their medical expenses, lost income and wages, and physical and emotional pain and suffering. An experienced car accident attorney in Phoenix can help them gather the evidence needed to prove their claim, file legal documents, attempt to negotiate a fair settlement, and represent them in court if necessary. Being injured in a car accident can be a challenging and overwhelming experience. However, with the guidance of a top Phoenix personal injury lawyer, victims can ensure the best possible outcome in their claim.
Truck Accident Injury Cases
18-wheeler trucks are a staple of the American highway, especially in Phoenix, Arizona. A Phoenix trucking accident differs from a standard car accident in many ways. Firstly, the size of the vehicle. 18-wheelers can weigh up to 80,000 pounds. When you compare that to the average car – 5,000 pounds – it's easy to see how severe injuries can be when a truck is involved in a collision. Secondly, in a trucking accident, the driver is in a work environment and must adhere to certain rules to help meet safety standards, including minimum sleep requirements, maximum driving time requirements, lower speed limits, a special license, and maximum weight limit.
Additionally, the material being transported can be another factor in the collision and its ramifications. With these increased regulations, trucking accident cases can't be handled with the same approach as a typical vehicle accident. Trucking accidents in Phoenix are a branch all on their own for personal injury cases. Victims of trucking accidents need to seek an attorney specializing in trucking accident cases to be familiar with the different rules and procedures.
Motorcycle Accident Injury Cases
In Phoenix, Arizona, traveling by motorcycle is inherently riskier than taking a car, especially if the motorist or passenger isn't wearing a helmet. Motorcyclists and their passengers suffer severe injuries and even death at higher rates than other motor vehicle occupants. Their bodies have more potential exposure to outside forces since they don't have the protection of seatbelts, airbags, roll bars, and other luxuries passenger vehicles afford. Without protection, motorcyclists in Phoenix frequently have severe road rash, broken bones, and head injuries. Nearly 5,000 motorcyclists were fatally injured in 2018, and approximately 82,000 suffered other injuries in 2018 alone. To help prevent and reduce injuries and deaths, the National Highway Traffic Safety Administration (NHTSA) encourages Phoenix motorcyclists to make themselves visible to other motorists. They also suggest using U.S. Department of Transportation-compliant motorcycle helmets and avoiding riding after alcohol or drug use. A personal injury attorney in Phoenix can help injured motorcyclists, their families, and passengers pursue compensation for their losses.
Wrongful Death Cases
Wrongful death cases are an extreme form of personal injury as the victim's death is caused by another party's act leaving the victim's family to deal with filing a claim on their behalf. Wrongful death can result from many reasons, the number one being automobile accidents. If your loved one has been involved in wrongful death, reach out to a wrongful death attorney in Phoenix to identify and help retrieve compensation for the damages that accrued from your loved one's death. 
Back Pain Injury Cases (Spinal Cord Injuries & Disc Herniations)
A slip and fall in Phoenix, Arizona; falling down improperly-maintained stairs; a motor vehicle collision in Phoenix— whatever the situation, an accident that injures your back could leave you with a spinal injury. One type of spinal cord injury is commonly referred to as a "herniated disc." The intense pain and discomfort that results can be challenging to navigate daily. You may not be able to perform simple tasks or movements, such as getting up from a seated position or walking downstairs. Not only is this condition painful, but it's also highly frustrating. You may need to take time off from your Phoenix job to heal or attend doctors or physical therapy appointments. Anyone who has suffered a herniated disc through no fault should seek medical attention at the first sign of symptoms and contact an experienced Phoenix personal injury attorney for a complimentary, no-risk case evaluation. You could be entitled to receive monetary compensation to cover your bills and pain and suffering.
Catastrophic Injury Cases
Catastrophic accidents result in devastating injuries that are frequently life-altering. Individuals who have been involved in a severe car crash, truck accident, or other Phoenix, Arizona incidents experience severe injuries such as traumatic brain injuries (TBI), orthopedic injuries, burn injuries, or spinal cord injuries. These catastrophic injuries leave them unable to live the life they once enjoyed. They can't work, care for themselves, or care for their loved ones. They often require frequent or round-the-clock supportive or medical care. Not to mention that these injuries can come with astronomical price tags in Phoenix. The prognosis for their catastrophic injury may remain uncertain. Someone who has suffered such consequential damages must be able to access the maximum amount of compensation they deserve. They are entitled to financial relief to pay for their medical care and support themselves and their family. A skilled Phoenix personal injury lawyer can help them seek this compensation. 
Premises Liability Injury Cases
In Phoenix, Arizona, property owners have the legal obligation to maintain a safe environment for those who visit their business and home. When a property owner fails to uphold his lawful duty and someone suffers an injury, courts often find the owner liable for damages in civil court. Premises liability accidents include various accidents based on location and the type of injury. Victims might get injured at a swimming pool, a theme park, an elevator, a shopping mall, and many other locations. The most common type of premises liability accident is a slip-and-fall injury or a trip-and-fall injury. The Centers for Disease Control and Prevention (CDC) reports the most common cause of traumatic brain injuries, besides traffic accidents, is unintentional falls.
Slip and Fall Injury Cases
Each year in the United States, more than 8.5 million people, including those residing in Phoenix, Arizona, sustain severe injuries from falls, and another 35,000 succumb to fall-related injuries. Slip and fall accidents can occur on the job or the property of a negligent property owner. Workers' compensation insurance covers most workplace slip and fall injuries. Injured employees don't need to establish liability to receive workers' comp benefits. Injured parties have the right to seek compensation if their slip and fall was caused by a Phoenix negligent property owner or their employee. This scenario typically means filing a claim against the business owner's or homeowner's insurance company. For your claim to be successful, you'll need to show that the property owner is liable for your injuries. A knowledgeable Phoenix personal injury lawyer can help you negotiate a fair settlement for your injuries. 
Finding the best Phoenix personal injury lawyer can be challenging, but lucky for you, we did the legwork and found the top personal injury lawyer in Phoenix.