For me, Heart Gallery Alabama (HGA) is a "family thing." Fans of the television show "The West Wing" may remember those words spoken by Chief of Staff Leo McGarry in"Bartlet for America," one of my favorite episodes.
Heart Gallery Alabama is a family thing because my late sister-in-law Karen Nomberg was one of Heart Gallery Alabama's co-founders in 2005. The other, Michelle Bearman-Wolnek, is now HGA's Executive Director.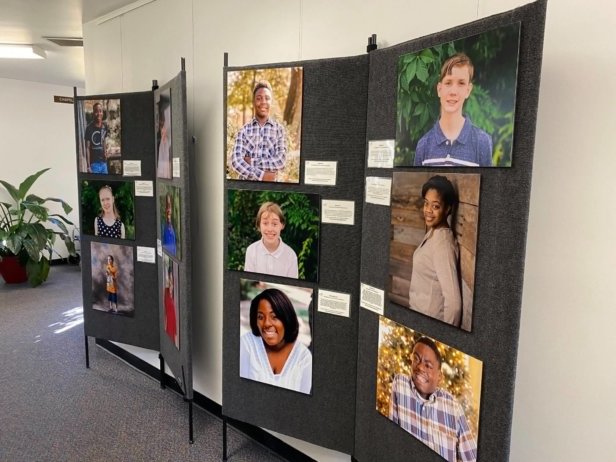 It's a family thing because HGA's mission is to  find forever families for children in Alabama's foster care system by raising awareness and educating the public.  Heart Gallery Alabama advocates for children living in foster care by partnering with professional photographers and videographers to capture each child's unique personality. These images and videos are part of a traveling exhibit and part of a statewide media presence. HGA strives to assist potential families through the adoption process.
Since 2005, Heart Gallery Alabama has photographed almost 1800 children in foster care. Heart Gallery Alabama has helped find permanent homes for more than 65% of the children photographed.
The Nomberg family has been a long-time supporter of HGA.  We have supported the organization through fundraising efforts as well as being a sponsor of the Heart Gallery Classic, held each June at Regions Field in Birmingham.
I was honored to join the HGA board of directors in 2015. Prior to being named chairman of the board, I served as vice-chair and chair of the governance committee.
I love being a lawyer. I represent injured men and women across the state of Alabama in workers' compensation cases. It's a family thing because I have worked with my brother Bernard since 2003. Our father, while retired from the practice of law, serves as of counsel to our law firm. One of our law firm's core values is to help people both in and out of the courtroom.  Serving as chair of the HGA board furthers our law firm's mission to do our part to give back to our community.
It is easy for me to ask people to get involved and support Heart Gallery Alabama – it's a well-run organization with an important mission. Even during these uncertain times, Heart Gallery Alabama adapts with changing times but stays true to its mission of finding forever families for children in Alabama's foster care system.