The new show She-Hulk: Attorney at Law on Disney+ is an outrageous mischaracterization of lawyers. 
The latest entry in the Marvel Cinematic Universe, which now includes 28 movies and 8 shows with a shared canon more complex than the U.S. Tax Code, makes no effort to ensure jurisprudential accuracy.
The show features California attorney Jennifer Walters, also known by the public alias "She-Hulk" under which she practices (hereinafter, "She-Hulk")—a discriminatory title, does she also present herself as a "She-Lawyer"?—whose professional misconduct and gross negligence should result in her sanctioning, suspension, or even disbarment.
Detailing her malpractice and the show's blatant misrepresentation of the attorney vocation, not to mention fee structure, necessitates mild spoilers, but it is in the public interest. Lawyer shows are where most Americans receive their legal education from, and with great power comes great responsibility.
First and foremost, given She-Hulk's physical condition, she should stop practicing law or at least recuse herself from representing clients in court. As seen in the first episode, she contracted the condition during a car crash when her blood accidentally transfused with that of her maternal cousin, Dr. Bruce Banner. Dr. Banner suffers a severe and chronic adverse reaction to gamma radiation exposure, resulting in frequent and eventually permanent transformation into "the Hulk" (hereinafter, "Hulk"). It is patently a highly communicable bloodborne condition, one which endangers She-Hulk's clients and colleagues.
Moreover, She-Hulk is manifestly symptomatic (i.e., viridian complexion, prodigious physical strength, increased body mass, improved hairstyle), correlated with higher contagiousness in most diseases.
Pursuant to section 361 of the Public Health Service Act (42 U.S. Code §264) and 42 Code of Federal Regulations parts 70 & 71, as well as OSHA and California State guidelines, She-Hulk should be detained, medically examined, and isolated or quarantined until her condition is deemed safe to herself and to others. Breaking a quarantine order is punishable by fines and imprisonment. There is little doubt that as a practicing attorney, She-Hulk is aware of these laws.
The nature of her condition also poses a danger to those around her. While She-Hulk purports to control her transformations, and demonstrates such on occasion, they are also prompted by situations of stress and anger. Opposing counsel or a hostile witness may cause her to "Hulk out" (i.e., transform), which would disrupt proceedings, waste judicial economy, and disserve her clients.
Additionally, it could result in property damage, bodily harm, catastrophic injury, or mental and emotional suffering of clients, associates, other counselors and their clients, jurors, witnesses, courtroom personnel, or worse—the judge. Practicing while afflicted with this hazardous condition is tantamount to reckless public endangerment.
Similarly, if any transformation compromises her mental and/or emotional capacity such that it possibly impairs her ability to represent her client(s), she would also be in clear violation of the State Bar of California Rules of Professional Conduct 1.1(b) and 1.16(a)(3).
The show, in its flippant disregard to the practice of law, features several specific instances of professional misconduct by She-Hulk.
When Mary MacPherran, alias "Titania," bursts through the wall of She-Hulk's courtroom in an alleged act of disorderly conducts during her own adjacent proceedings (People v. MacPherran), Ms. Walters transforms into her heretofore unknown form of She-Hulk and proceeds to assault Ms. MacPherran, rendering her unconscious. While it could be argued this was done in the interest of public safety, it is disputable whether Titania posed a clear and present danger to others, and it was not within the scope of She-Hulk's responsibilities to incapacitate or detain her. In fact, it was in abnegation of her duties to her client, indeed resulting in a mistrial.
In said instance her transformation also resulted in her clothes ripping to shreds, a direct consequence of her deliberate action, putting her in violation of the American Bar Association Model Rules of Professional Conduct §3.5(d). If in any future occurrence private parts of her body are exposed, she would also be in violation of California Penal Code §314(1) – Indecent Exposure and other public lewdness laws.
In fact, it can be argued that She-Hulk's strength and superhero status are ipso facto tantamount to intimidating or tampering with the jury or otherwise disrupting the tribunal, whether intentionally or not. While the personal appearance, physical ability, or social status of an attorney are not included in ABA MRPC §3.5(d), these did not account for a litigator who can actually bench press the bench.
Furthermore, She-Hulk's public displays of "super-heroism" and other extrajudicial actions might also constitute a violation of the Rules of Professional Conduct – Advertising and Solicitation §§7.2, 7.3, 7.4 & 7.5. And even if such is not the case, she is demonstrably in flagrant defiance of the Bar's Attorney Guidelines of Civility and Professionalism.
There is also the issue of professional liability. Malpractice insurance generally does not cover closing arguments turned into close-quarter combat. One would hope that She-Hulk's employer, white-shoe firm GLK&H, has procured appropriate insurance for such an eventuality.
In another case, She-Hulk's subordinate represents a plaintiff seeking damages from a shapeshifting Light Elf from New Asgard (formerly Tønsberg, Norway), who defrauded him of $175,000 in gifts and valuables in the course of a romantic relationship in which she impersonated rapper Megan Thee Stallion.
New Asgard is a foreign sovereignty, and while the Elf resides in the U.S., her immigration status is unspecified. What's more, Light Elves are a race native to the realm of Alfheim, which exists on the highest level of Yggdrasill the World Tree. It is unclear whether California sanctuary protections for undocumented immigrants (SB-54) extend to literal illegal aliens, or whether the U.S. penal code applies to sentient nonhumans. She-Hulk and her associates do not appear to make any discernible effort to ascertain these pertinent laws.
One more case worth addressing is that of Wong (forename unknown), the self-proclaimed "Sorcerer Supreme of Earth," who retains She-Hulk to serve an amateur conjurer with a cease-and-desist letter. Here, too, She-Hulk is remiss in her duty as counsel. Wong's titles of "Sorcerer Supreme" and "Master of the Mystic Arts" are conferred by the magic school of Kamar-Taj, which he himself heads. It is not accredited by either the municipality of Kathmandu or the Government of Nepal, nor recognized by the U.S. Department of Education, U.S. Network for Education Information, or any U.S. state or territorial licensing board. It is unclear under what legal recourse She-Hulk makes these demands on her client's behest.
The defendant later inadvertently opens an interdimensional portal from which flying demons spew out, a matter he requests Wong to help him resolve. Wong in turn asks She-Hulk to help evict the demons, which she does. However, she fails to clearly state whether her participation falls within the scope of their retainer agreement or whether it is considered additional billable time, nor does she obtain his consent in writing. This egregious violation of Rule 1.5(a–e) is exactly the type of unethical misconduct that stigmatizes the honored practice of law.
It also raises additional questions, e.g., does dry cleaning her clothes from demonic detritus constitute a billable expense, or at least a tax write-off?
In conclusion, She-Hulk: Attorney at Law misrepresents the legal profession in bad faith. It untruthfully and unfairly portrays an attorney flaunting both ethics and decorum in favor of extraprofessional activities. The show should not be regarded as an accurate depiction of legal practice.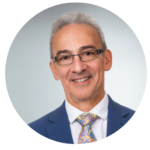 Joseph Trotti heads the litigation department at the law firm of Vishnick McGovern Milizio LLP in New York. He passed the bar in 1983 and has been raising it ever since. Learn more about him at vmmlegal.com.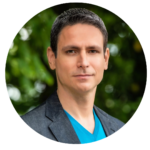 Roy Schwartz is a pop culture historian and critic who writes books with titles like "Is Superman Circumcised?" Follow him on Twitter, Instagram and Facebook and at royschwartz.com.