To help law firms acquire backlinks, we asked attorneys and business professionals this question for their best insights. From expanding into non-law related topics to utilizing your established network, there are several ways to obtain backlinks for your law firm and build its success. 
Here are seven backlinking strategies for law firms:
Expand into Non-Law Related Topics

Focus on High-Quality Blogs

Offer a College Scholarship

Utilize Your Established Network

Reach Out to Unlinked Mentions

Look into Directories

Write About Relevant Topics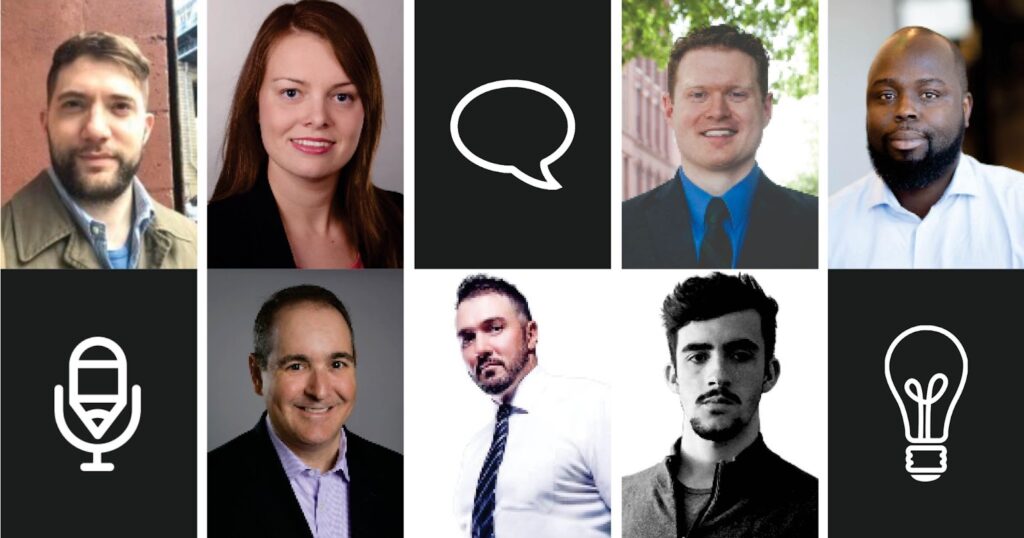 Expand into Non-Law Related Topics 
For law firms, the task of trying to secure backlinks is both similar and not similar to PR. It's similar in the sense that you're trying to find a way to get publications to write about your firm; it's dissimilar because your pool of publications to target is much wider. When strategizing which publications you should contact, open it up to non-law related verticals. When conducting your outreach, think about what existing content you have that might appeal to them as well as what new content you could write on their sites that might be tangentially related to law. For instance, a healthcare organization may be in need of an expert-driven piece on healthcare law and so on. As long as you can connect it back to your field, it's an opportunity worth exploring.
Mike Krau, Markitors
Focus on High-Quality Blogs
Backlinks are a consequence of providing relevant and engaging content to your audience. That's why you should focus on the process rather than the results. As a first step, you could start a blog with articles that provide value to your readers. Think about topics that are interesting to your target audience. Backlinks will also come your way if you establish meaningful relationships in your niche. My advice is to become an active member of various online law blog communities to grow your network and share your expertise in your field. You'll be surprised what a strong backlink profile you can build for your website if you focus on top-notch content and relationships rather than backlinks themselves.
Dorota Lysienia, LiveCareer
Offer a College Scholarship  
Give a college scholarship via a contest to a high school senior that will soon be attending college. Have a page on the website detailing the criteria for the scholarship. I recommend an essay writing contest or short video contest on a topic. Once the scholarship contest page is up, reach out to local high schools to request that they link the scholarship page to their website.
Tate Meagher, Meagher Law Office, PLLC
Utilize Your Established Network 
Many law firms have clients and companies they work with. If both parties have a blog, try linking back to one another. Write pieces that make it possible to link back to each other's sites. This will help grow everyone's SEO organically and build Domain Authority on Google quickly. Use the network you already have.
Derin Oyekan, Reel Paper
Reach Out to Unlinked Mentions
An often overlooked way to build more backlinks is to reach out to websites that have mentioned you but haven't linked to you at all. While it may seem simple, you'll be surprised how often unlinked mentions occur and how beneficial it can be to reach out to these sites. As a law firm, there've been a number of different sites that have mentioned us based on a case we're working on or even just as an example for the practice areas we cover. Some of these sites are very reputable ones. While we could just leave the mention there and hope it generates enough attention, reaching out for a backlink can boost our site ranking as well as make it much easier for customers to visit our site straight through the link, which can improve the possibility of that happening. So don't just let unlinked mentions sit around, a link on those sites might be just what you need for that extra influx of web traffic
Seth Price, Price Benowitz LLP
Look into Directories
Directories are a great way to build easy backlinks and build anchor text for your business. You can also reach out to related sites or local businesses and collaborate on guest posts to help build each other up!
Loren Howard, Prime Plus Mortgages
Write About Relevant Topics
One of your best hopes for backlinks is to invest in a blog about your industry. Write about topics with high volume search. Research how to write articles that effectively accommodate Google's algorithms and once that's done share your articles online. Search for other blogs and media that create law-related content and share your content with them. By then, you will have crafted some useful pieces that will be much more shareable than your other landing pages, ideally to the point that other blogs and pages will share them because of their usefulness and will not ask for any sort of compensation.
Daniel Torres, Zety