In this new section, Attorney at Law Magazine reveals the Minnesota legislative priorities the governor and legislative leaders aim to pursue in the upcoming session. 
FROM THE MN GOVERNOR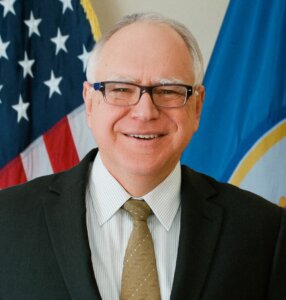 I ran for governor on the idea of One Minnesota. As we approach the 2020 legislative session, my priorities are still shaped by this idea; not that we agree on everything, but that we can find common ground in the values we share as Minnesotans and work together to improve people's lives.
We all know this year is a bonding year, but when we talk about bonding, we don't just mean transportation and infrastructure. We're talking about investing in job creation, higher education, rural communities, and the next generation of Minnesotans. Bonding will expand access to child care and affordable housing across the state, keep our drinking water safe, and rebuild our National Guard's infrastructure so they stand ready in case of an emergency. For months now, we have been listening to our constituents and have received over $5.3 billion in requests. Although we won't be able to meet all of them, our strong financial position allows us to build a robust public works bill that will make real improvements in the lives of Minnesotans.
It's also past time we address the rising costs of insulin. We must acknowledge that insulin is not optional, and that our continued inaction is forcing families to make impossible decisions between putting food on the table or keeping the electricity on and the drug they need to survive. Asking diabetics to ration their insulin is not the answer. Alec Smith-Holt died in June 2017, within a month of leaving his mother's insurance plan when he turned 26, because he rationed his insulin. Jesy Scherer-Radcliff died in June 2019 at the age of 21 because he was rationing his insulin. People are dying, and more lives will be put at risk until politics are put aside. For Alec, for Jesy, and for all Minnesotans, we need to make this happen.
Insulin isn't the only issue affecting young people across the state. Twenty years after our fight against Big Tobacco, Minnesota is again facing a tobacco addiction epidemic with a new name: JUUL. I have been traveling around the state, hearing from students, parents, and administrators about the way e-cigarettes and vaping are disrupting schools, putting kids in the hospital, and costing families a fortune. Our State has a responsibility to meet the gravity and urgency of this moment. The State's lawsuit against JUUL is a necessary first step in holding this company accountable, but it is also the responsibility of our legislature to ensure that, going forward, no company can prey on our children.
As we start the 2020 legislative session, I know that none of this can be accomplished alone. It will take every single one of us committing to the idea of One Minnesota, the idea that in the face of Washington gridlock, a split Minnesotan legislature can still compromise and get things done for the good of the state. Last year, we built a budget that improved the lives of Minnesotans. Now, we have the opportunity to build on that success. Let's get to work.
Timothy James Walz is an American politician who is the 41st governor of Minnesota, serving since January 2019. Walz is a former U.S. congressman. 
FROM THE MN SENATE MAJORITY LEADER: PRIORITIES FOR SENATE REPUBLICATIONS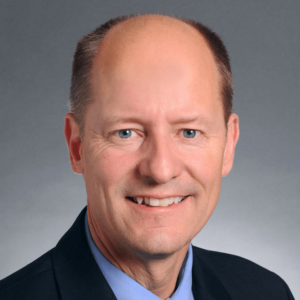 When the dust settled on the 2018 election, Minnesota was the only state in the nation with a divided government. Republicans in the Senate made it a priority to work with Democrats in the House and Gov. Tim Walz to pass a budget with bipartisan votes in each body. And we got the budget done on time, without the drama of a prolonged special session. Our 2020 Vision will build on the successes of the 2019 session and Republicans will continue to work with Democrats in the House and Gov. Walz to get things done, even as we fight hard for our principles.
Over the last three years, Senate Republicans worked hard to save the individual health insurance market and dramatically lowered premiums through the reinsurance program keeping healthcare affordable for families, farmers and self-employed businesses. Minnesotans now enjoy the lowest health insurance premiums in the nation. We also demanded more accountability from a failing Department of Human Services. Our 2020 Vision for healthcare will build on our work in pharmaceutical transparency with a drug reimportation program so patients can get cheaper Canadian drug prices at their local pharmacy – including insulin. We will also continue to hold the Department of Human Services accountable for the waste, fraud and abuse happening under their watch.
Under the largest investment in roads and bridges since 2008, Senate Republicans paid for the repair and replacement of thousands of lane miles and bridges across Minnesota — without raising the gas tax or increasing license tab fees. In addition, Senate Republicans finally resolved the fatally flawed Minnesota Licensing and Registration System (MNLARS) by bringing in expertise from the private sector to build a system that works. Our 2020 Vision for transportation includes more funding for road and bridge construction, including making it a priority in the bonding bill.
Republicans increased the per-pupil funding formula 2% per year for the last four years — putting resources directly to the classroom. We also provided money for critical school needs such as expanded school readiness and special education. And we made school safety a top priority with $50 million over the last four years for flexible safe schools revenue. Our 2020 Vision for education will address Minnesota's persistent achievement gap beginning with our youngest children, using data to identify which early learning programs actually work the best and making them our top priorities. We will also renew our commitment to real school choice for families and students stuck in failing schools.
In 2017, Republicans delivered $650 million in tax relief — allowing families to keep more of their hardearned money. The package included a reduction in income taxes for seniors receiving Social Security, a tax credit for recent college graduates paying off student loans, a tax credit for beginning farmers, and property tax relief for small businesses.
We followed that up in 2019 with the first middle-class income tax cut in nearly two decades, property tax relief for farmers from local school bonds, further cuts to Social Security taxes and another round of property tax cuts for main street businesses. Our 2020 Vision for the economy will build on these successes and use any available budget surplus money for further tax relief such as cutting small business and agriculture taxes and finally exempting all Social Security income from Minnesota taxes.
Minnesotans appreciate balance in state government and the Republican Senate will work with Gov. Walz and the House of Representatives in the 2020 session to produce real results in healthcare, education, transportation and tax reform.
Senate leader Paul Gazelka is currently serving his third term in the Minnesota State Senate. He represents Senate District 9. 
FROM MN SENATE MINORITY LEADER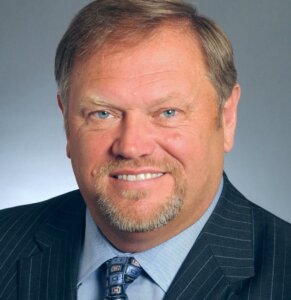 The Minnesota Legislature is entering the second year of a two-year budget cycle. That means legislators do not need to pass a new budget to keep the state open for business, but it does not mean it will be a quiet session. In my experience as both majority and minority leader, even "non-budget" years have a lot of opportunity to affect change for Minnesotans.
One of the most high-profile items in a traditional "non-budget" year is a capital investment bill to pay for state and local infrastructure projects. Minnesota Management and Budget (MMB) compiles a list of projects asking for state funds and then it is up to legislators to put together a bill the governor will sign. Members of the House and Senate and Gov. Walz have been touring the state to understand the project proposals from wastewater treatment systems and community centers to roads and bridges. MMB estimates preliminary bonding requests to total more than $5 billion. I expect us to pass a bill closer to $1.5 billion, though not funding more projects will continue to put pressure on cities and towns across the state.
I am hopeful the House and Senate can come together this session to make progress on lowering prescription drug costs. A bipartisan working group has been meeting during the interim to discuss insulin affordability, though little progress has been made due to a disagreement on who should pay for the program: taxpayers or pharmaceutical companies. This is one of many issues where we must come together and find a compromise so we can make a difference to Minnesotans who are struggling to afford their medications.
Gov. Walz will put together his final supplemental budget requests after we hear the budget forecast in February. As of November, the state had a positive budget balance and, after years of smart budgeting work by DFL lawmakers, the budget reserve has hit its target. While that is good news, the forecast does not consider inflation. That means if we don't make any adjustments to the state budget, we will find ourselves in a deficit in the next two-year cycle. I expect this conversation to be a big part of the Tax Committee hearings in the Senate and House this year.
There are several issues I know are important to my constituents, my colleagues, and me that have passed in the House and I am hopeful can move forward in the Senate this year. I have long been a proponent of creating a statewide paid leave program so Minnesotans aren't forced to choose their job over their family. Paid Family and Medical Leave would provide Minnesota workers up to 12 weeks of paid leave so they can care for a family member with a serious health condition or bond with a newborn child. This bill passed several House committees last session but has not been heard in the Senate, though a similar bill passed the Senate when I served as majority leader in 2016. I will continue to push for this and other DFL bills to have legislative hearings with public testimony this year.
Anyone who has worked with me at the Minnesota Senate or House of Representatives will tell you how important the integrity of the legislative process is to me and the work I do at the Capitol. Th e process is how legislators know whether their constituents support issues from education to the environment, and it is a way to hold legislators accountable. I am hopeful we will see more opportunities for public debate in the Senate this year than we have recently.
Thomas M. "Tom" Bakk is the minority leader of the Minnesota Senate. He represents District 3. 
FROM MN HOUSE MAJORITY LEADER: HOUSE DFLERS CONTINUE TO WORK FOR MINNESOTA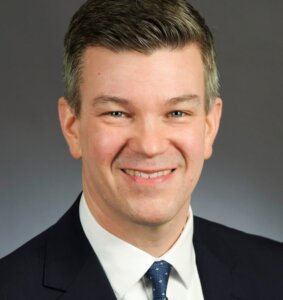 The 2020 Legislative Session begins on February 11, and DFLers who control the Minnesota House of Representatives remain committed to building a Minnesota that works better for all of us.
Last year's bipartisan budget agreement protected funding for health care for 1.2 million Minnesotans, increased funding for our schools and included the strongest wage theft law in the country to make sure Minnesotans receive the wages and benefits they have rightfully earned. Yet we know that work remains to build a brighter future for all Minnesotans.
Minnesotans care about each other, and we want to see one another succeed. Our shared values serve as a guide for how we move forward and work to ensure all Minnesotans have the opportunity to be safe, healthy, and successful.
Last year, House DFLers passed legislation to provide paid family and medical leave and earned sick and safe time to all Minnesotans so they can take time off to care for themselves or a loved one. We worked for greater funding for education and child care, and to keep Minnesotans safe from gun violence. We fought for legislation to reduce the costs of prescription drugs and hold the pharmaceutical industry accountable for the greed that is fueling skyrocketing prices. At every step, Senate Republicans stood in the way of progress.
As the Majority Leader, I am continuing to lead efforts to legalize cannabis for adult use. In talking with Minnesotans across the state, it's clear our current cannabis laws are doing more harm than good. By creating a responsible regulatory framework we can address the harms caused by cannabis and establish a more sensible set of laws to improve our health care and criminal justice systems and ensure better outcomes for communities. Legalizing cannabis for adult use will help veterans legally get the care they need, allow law enforcement to focus resources on more serious crimes, and expand freedom for Minnesotans. If any state can do this right, Minnesota can.
The November budget forecast showed challenges for Minnesota, including deficits in future years. These deficits will undermine our ability to provide good schools, good roads, and good health care for Minnesotans. Worse, the notion that we have a surplus is fiction, because it does not count the increased costs of providing the core services Minnesotans value.
Republicans are already trying to use the forecast to support their agenda of giveaways for corporations and the ultrawealthy. Instead, we should proceed with caution and ensure any investments we make keep our budget stable and invest in all Minnesotans, not just the wealthy few.
One investment we can make in Minnesotans across the state is through an infrastructure bill, also known as a bonding bill. Investing in infrastructure means investing in our communities, in our families, and in the future of our state. House Republicans weren't interested in passing a bonding bill last year. This year, we're hopeful they will come to the table to make much-needed investments in communities across the state.
House DFL priorities are the same as those of Minnesotans: affordable health care, excellent schools, next-generation infrastructure, and safe communities. Throughout the 2020 Session, House DFLers will continue our efforts to support our working families and build a more prosperous future for all Minnesotans.
State Representative Ryan Winkler is the majority leader in the Minnesota House of Representatives. He represents District 46A. 
FROM MN HOUSE MINORITY LEADER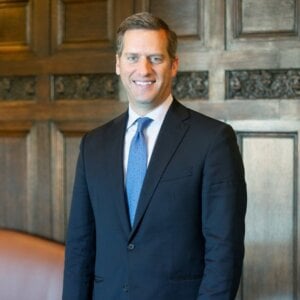 Earlier this month, we received an update from state economists on Minnesota's budget that will set the table for the 2020 legislative session.
By nearly every measure, Minnesota's economy remains strong. Our budget reserve is fully-funded for the first time in state history, unemployment remains low, wages are rising, and we have a healthy surplus of more than $1 billion.
Even Governor Walz's own economists admit that Republican-led tax cuts at the state and federal level have helped our economy continue its growth.
If we want to continue growing Minnesota's and helping Minnesotans keep more of their hard-earned money, Democrats should take tax hikes off the table completely, and we should look to use our billion-dollar budget surplus for tax relief.
In 2019, Democrats forced a special session over their demands for a health care tax increase. Repealing the provider tax—which was set to expire last year—would save Minnesotans more than a billion dollars on their health care costs. If Democrats want to get serious about lowering health care costs for Minnesota families, this is one of the easiest ways they could do it.
We also should look to finally get Minnesota off the list of states who tax social security benefits. In 2017, Republicans helped exempt 72,000 Minnesotans from social security taxes, but were blocked by Democrats from repealing it entirely. In 2020, we have another opportunity to help social security recipients keep more of the money they earned, especially those seniors who are living on fixed incomes.
Any money not used for tax relief should be invested in road and bridge infrastructure. Democrats continue to insist we need a gas tax to adequately fund this basic priority of government. They're wrong. Minnesotans send us plenty of money, they just refuse to prioritize roads and bridges. Our caucus will push to use the surplus and any bonding bill to invest in our roads— not expensive transit lines that won't do anything to alleviate congestion.
House Republicans will also be focused on keeping Minnesotans safe. This year we've seen a troubling rise in violent crime in the Metro Area. A surge of homicides in St. Paul, along with a dramatic increase in assaults and robberies in downtown Minneapolis have prompted a wave of concern from Minnesotans not only in those communities, but constituents from across the state who work or go to sporting events and concerts in the downtown areas.
Despite the increase in crime and high-visibility incidents, politicians in Minneapolis and Saint Paul continue to resist efforts to increase the number of police on the streets, and take meaningful steps to address public safety.
If city leaders won't act, the legislature should. Our caucus has proposed increased safety measures for Metro Transit Light Rail stations including physical barriers, increased fare checks, and bolstering Metro Transit law enforcement numbers. We continue to meet with law enforcement and other advocates so we can learn firsthand from those closest to the problem how the legislature can play a role in enhancing public safety in our communities in the Metro and across the state.
It's well past time for Minneapolis and Saint Paul to stop waging war on things like plastic bags and drive thrus, and start using the millions they receive each year from the state in Local Government Aid to deliver basic city services and keep their citizens safe.
As the 2020 session approaches, make sure you're reaching out to your legislators to let them know your priorities. Your input is valuable as policymakers make key decisions as we kick off the New Year.
Kurt Daudt is the Minnesota House minority leader. He represents District 31A North of the Twin Cities metro area.