In the latest installation of the Minnesota Legislative Priorities, Attorney at Law Magazine reveals the first-hand goals of the Minnesota governor and legislative leaders for the upcoming session. 
FROM THE MN GOVERNOR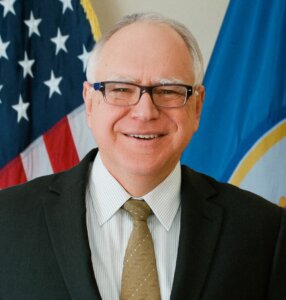 Over the past year, Minnesota has demonstrated that divided government doesn't have to mean gridlock or dysfunction. Even as we navigated an unprecedented public health crisis, we passed the Alec Smith Affordability Act to bring down the cost of insulin, took action on police accountability and reform, and passed our historic Local Jobs and Projects Plan to invest in communities across the state. That doesn't mean we've always agreed, but we've been able to put our differences aside and come together in the best interest of Minnesotans.
In a year that's tested us like never before, the 2021 legislative session will be a time to put partisanship aside and work together to help our state recover. It is an opportunity to rebuild our economy, help our students make up for lost time, and begin to turn the page on COVID-19.
Minnesotans have stepped up in big and small ways to support our small businesses and lend a helping hand to those in need. In St. Paul, community members have poured donations into a local restaurant that is helping ensure families don't go hungry. When a North Mankato fi re department put out a call for cleaning supplies, their community didn't hesitate to fill the need. When a student in Elk River was diagnosed with leukemia, a second-grade teacher offered to get the family groceries. Eight months later, she knows their grocery order better than they do. COVID-19 doesn't care where you live. It isn't red or blue. Minnesotans have recognized that and made incredible eff orts to support their neighbors.
But community generosity can't replace everything that's been lost in the wake of COVID-19. Measures to dial back to slow the rates of hospitalizations and deaths have put a disproportionate burden on small businesses. Coming together to provide relief for these businesses, and the Minnesotans who work for them, is a bipartisan goal. Though the economic recovery will also require action from the federal government, we plan to build on progress we began in December when we passed $216 million in direct relief for Minnesota businesses and 13 weeks of additional unemployment benefits for workers.
As a parent and former classroom teacher of 20 years, our educational disparities and the loss of in-classroom learning for our students is one of my greatest concerns. Getting our students back on track must be our top priority. We will work with our partners in the legislature to invest in our students' education, reduce educational disparities, and help our students make up for time they've lost.
Finally, we will work together to protect Minnesotans' health and safety. One of our most pressing public health priorities will be to distribute the vaccine in a way that is transparent, equitable, and makes the greatest public health impact. We will continue working to increase testing, personal protective equipment, and staffing to ensure we are meeting public health demands. We will also need to look ahead toward addressing the health disparities that have been laid bare by the COVID-19 pandemic.
This legislative session, I am hopeful we can move forward together to improve Minnesotans' lives. A more positive economic outlook for our state means we have an opportunity and an obligation to work together to help our students recover, rebuild our economy, and keep Minnesotans safe until we put COVID-19 behind us.
Timothy James Walz is an American politician serving as the 41st governor of Minnesota since January 2019. Walz is a former U.S. congressman. 
FROM THE MN SENATE MAJORITY LEADER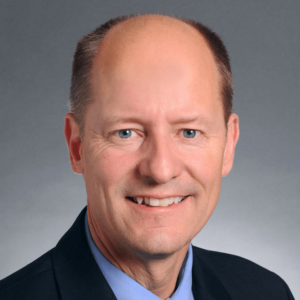 Like 2018, Minnesota remains the country's only divided legislature after the 2020 election. In the face of a global pandemic, civil unrest, and widespread shutdowns, Senate Republicans were able to negotiate with Democrats in the House and Governor Tim Walz to pass relief packages for businesses, hospitals, and employees hurting from prolonged government restrictions.
In 2021, Republicans in the Senate will build off these successes by focusing on cost-saving budgeting, loosening regulations to get everyday Minnesotans safely back at work, and re-opening schools so our children can learn in a productive environment and receive the education they deserve.
Over the course of 2020, Senate Republicans worked diligently to stave off the worst effects of the COVID-19 pandemic. Throughout the year, the Senate passed two business relief packages, expanded state unemployment resources, created trade and manufacturing jobs through one of the largest public works funding bills in state history, provided tax relief for small businesses and farmers, and put millions of dollars into healthcare initiatives to best handle the care and treatment of COVID-19.
In 2021, Senate Republicans will prioritize passing a balanced budget. Th e most recent budget forecasts showed the damaging effects COVID-19 government-mandated restrictions had on our economy. With a looming long-term budget deficit, Republicans in the Senate will look to ways to remove wasteful and inefficient spending in the delivery of public services. While challenging, doing so will ensure our state continues to maintain long-term fiscal stability and that individuals and families have more money in their pockets to weather the negative effects of the pandemic.
We've heard from the outset of the pandemic from parents the importance of getting children back into an in-person learning environment. Families have expressed concerns over the reduction in the quality of education delivered from remote learning and further difficulties continuing that model presents for their own work-from-home responsibilities. As we enter into the second half of the 2020-2021 school year, Senate Republicans believe in and will advocate for re-opening schools while following the Centers for Disease Control guidelines to prevent COVID-19 spread.
From the outset of COVID-19, Republicans in the Senate have sought to work in a more collaborative approach with the governor to create solutions to managing government's response to the pandemic. Unfortunately, due to the governor's consolidation of authority through his renewal of emergency powers as well as the creation of executive orders that further restrict statewide recovery, we had to resort to a more independent approach to lawmaking.
At the outset of the 2021 session, Senate Republicans will seek to reinstate the collaborative legislative process outlined in the Minnesota constitution. Furthermore, the Senate will act to limit the spread of COVID-19 by removing a "one-size-fits-all" approach and instead empowering local government officials with the tools necessary to stop COVID-19 in manner that best fits their constituencies. It is clear that Minnesotans prefer a collaborative approach to government and the Senate Republicans are committed to working with the governor, and the House of Representatives in the 2020 session to produce long-lasting recovery to every sector of the state.
Senate Majority Leader Paul Gazelka was first elected to the Minnesota State Senate in 2010. A Republican, Gazelka represents District 9, which includes communities in Cass, Morrison, Todd and Wadena counties. 
FROM MN SENATE MINORITY LEADER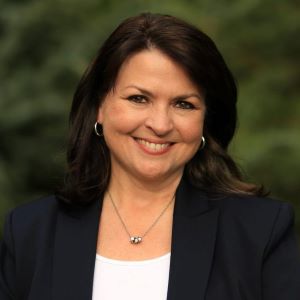 As we near the 2021 legislative session, we have an opportunity to create a brighter future for all Minnesotans. COVID-19 has changed the way we all live, work and interact with each other. It has even changed the way we govern. However, we have to acknowledge that some have realized big profits during this global pandemic while others are struggling. Unemployment in this economic downturn has disproportionately impacted lower-wage workers and unemployed people. The recent November budget forecast reminds us of the need to focus on job creation, equity and protecting the services working families are relying on to get through this pandemic such as public education, accessible healthcare options, transit, and supportive senior services.
As state leaders it is up to us to ensure we don't leave anyone behind. Budgets are often called moral documents and rightfully so. With a forecasted surplus of $641 million in the first year of the next biennium, and a projected $1.3 million deficit in the second year, it is critical we pass a balanced budget that ensures Minnesotans are not just surviving through this pandemic but that they are able to come out even stronger on the other side of it. We can't simply cut our way back to a balanced budget or solely raise taxes. It will take all of us working together in the upcoming legislative session to ensure stability in revenue and spending in the upcoming biennium.
We have seen Minnesotans across the state step up and work together during times of crisis. For some Minnesotans, that means putting on scrubs and a facemask, for some it means teaching students remotely, or stocking grocery store shelves. The choices our legislature makes now, to help us weather this virus, can also set a better course for our communities. The role of our state government is to make sure families have what they need for a brighter future: an equitable education system, affordable health care, good jobs, and a healthy environment. We know that when it comes to contributing, everyone means everyone, no exceptions.
This past year has posed many challenges, and we know challenges remain in the upcoming year. However, this upcoming legislative session is a pivotal opportunity for us to continue working together toward a better future everyone. In Minnesota we take care of each other and we need state government to step in during a crisis, instead of stepping back. That means more than just responding to an emergency; it means investing in our future. The choices we make now to help us weather this virus can also set a stronger course for our communities.
By coming together, across race, religion and geography, we know we can strengthen our communities by improving outcomes for all of us, no exceptions. The Senate DFL caucus will work to ensure no one is left behind as we work to balance our state budget, get Minnesotans back on track, and our children back to school. We are committed to coming together with our colleagues in the legislature to ensure transparency and make bold progress for all Minnesotans.
Senator Susan Kent serves as the Minority Leader for the Senate DFL Caucus. She has previously served on the Senate E-12 Education Finance and Policy, State Government Finance and Policy and Elections, and Transportation Polity and Finance Committees. Senator Kent has over 20 years of experience in marketing. Prior to her election Senator Kent was active in her local school district, serving on several working groups and committees, and as PTA president. Currently, Senator Kent lives in Woodbury with her husband, Chris and son, Andrew. 
FROM MN HOUSE SPEAKER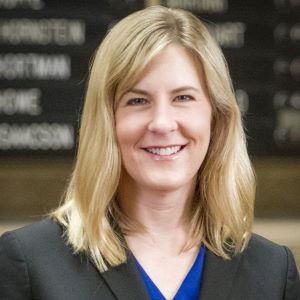 The 2021 legislative session begins on January 5, and Minnesota faces significant challenges: the COVID-19 pandemic, an economy impacted by the public health crisis, and a projected budget deficit. As we confront these challenges, Democrats in the majority in the Minnesota House of Representatives remain focused on building a state that works better for everyone.
Democrats are focused on recovering and rebuilding from COVID, affordable health care, good schools and job training, and economic security. We must invest in the areas that will help Minnesotans make it through this crisis and thrive after it.
2020 has been a heart-wrenching year. COVID-19 has cost the lives of more than 4,000 Minnesotans. We have lost people we love years before their time from this virus. Family members have lost loved ones without being able to hold their hands, comfort them, and say goodbye. Students and educators have had to adapt to distance learning, and many people have lost jobs or had to close or scale back their businesses.
I'm pleased the Minnesota legislature provided assistance to workers and businesses in the December special session. Our economic assistance package provides some help – but Minnesotans need more substantial resources that only the federal government can provide. Workers and businesses need help from the federal government to get through what we hope are the last difficult weeks of the COVID-19 pandemic, until vaccines are widely available. In the upcoming 2021 budget session, we will continue our work to rebuild Minnesota's economy.
Minnesotans — no matter where we live, what we look like, or where we come from — deserve affordable and accessible health care. The House DFL successfully worked to protect health care for 1.2 million Minnesotans in the last budget and worked to make prescription drugs more affordable. We will continue our work to make sure every Minnesotan has access to the health care they need at a price they can afford.
Every Minnesotan deserves high-quality education and job training opportunities. We need to do more to close the opportunity gap, and to help Minnesotans get the training they need to get jobs with wages and benefits that will support their families. There are many pathways to successful careers. Better connecting students with a variety of career and technical education options can lead to more personal fulfillment, and less time and money spent by individuals and the state on educational options that don't lead to good-paying jobs and satisfying careers.
Finally, Minnesotans deserve economic security. COVID-19 has further highlighted that Minnesotans need time to care for themselves and their families. To ensure their economic security and well-being, as well as to protect public health, every Minnesotan needs paid family leave and earned sick and safe time.
As Minnesota faces the challenges ahead, legislators are working in the only legislature in the country with divided partisan control. Majority House Democrats are ready to find common ground. We need Republicans who hold the majority in the Senate to join us, and to leave the divisive rhetoric of the campaign season
behind. I'm hopeful we will replicate the productive partnerships we established over the last two years and find agreement on the issues that matter most to Minnesotans.
Minnesotans care about each other – we want good lives for own families and for our neighbors as well. Our shared values bring us together and serve as a foundation for us to move forward together to build a better future for all Minnesotans.
Melissa Hortman, J.D. is the DFL Speaker of the House in the Minnesota House of Representatives, and has represented a part of Minnesota's northwest suburbs since 2004. As a legislator, she has focused on energy, transportation, the environment, and civil law. Representative Hortman chaired the House Energy Committee from 2013-2014 and chief-authored legislation that created Minnesota's solar energy standard. She holds a B.A. from Boston University, an M.P.A. from Harvard University and a J.D. from the University of Minnesota Law School. 
FROM MN HOUSE MINORITY LEADER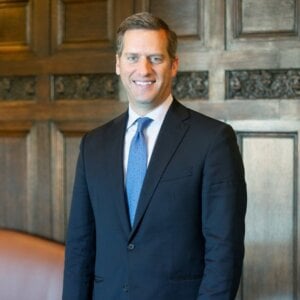 With 2021 around the corner and the election behind us, our attention now shifts to the important work ahead of lawmakers for the upcoming legislative session, and the reality that much or all our work will need to take place in virtual hearing rooms, rather than in-person.
COVID-19 and the government-mandated shutdowns have taken a drastic toll on our once surging economy. A massive budget surplus has transformed into a billion-dollar budget deficit, which will force legislators to take a close look at our spending priorities, and look for opportunities to save money or streamline inefficient programs.
House Republicans campaigned and will continue to focus on restoring Minnesota's economy and bringing back the jobs and paychecks that were growing before COVID-19 hit our state. We took a positive first step during December's special session, passing a relief bill to aid small businesses hit by the governor's shutdown of restaurants, bars, gyms, and so many others.
That also means protecting businesses and families from Democrat tax hikes that would only slow our economic recovery. After the latest budget forecast, instead of committing to a line-by-line review of our $50 billion budget, Democrats immediately pledged that tax increases were on the way. These tax hikes would take money out of the economy, and punish the Main Street businesses who have already sacrificed so much over the past year.
We need to do our part at the state level to make the job of rebuilding these businesses easier – not more expensive. Th at means regulatory flexibility, sales tax relief, and other eff orts to show businesses that we want them to remain staples of our community for years to come once COVID-19 is in the rear-view mirror.
It's also critical that the legislature not ignore the spike in crime we've seen in our Metro areas. Public safety is one of the core functions of government, and every Minnesotan no matter their background deserves to feel safe, respected and protected as they go about their lives.
In our cities, violent crimes are rising, car-jackings are up by triple-digit-percentages, and Minneapolis and Saint Paul officials seem unable or unwilling to take serious steps to calm concerns from residents and keep their communities safe. Minneapolis politicians slashed millions in funding from their police officers, and only narrowly avoided harmful cuts to the number of officers protecting the city. Saint Paul similarly is seeking cuts to police departments, which would lead to the loss of 40 sworn officers.
These cities receive millions in local government aid funding from the state that's intended to assist with basic services like police and fi re departments. If the cities are unwilling to adequately fund public safety, and keep their citizens – and the thousands of visitors from across Minnesota who come to their cities each year – safe, then the legislature should do its part to make sure we are taking the spike in violent crime seriously.
With Republicans holding the Senate and picking up seats in the House, Republicans will have a strong voice in the direction of our state over the next two years. We hope that Gov. Walz and Democrats are ready to roll up their sleeves and work with us to help Minnesota recover from COVID, rebuild our economy, and keep our communities safe.
Rep. Kurt Daudt is the Republican House Minority Leader in the Minnesota State House of Representatives. He assumed office in January 2019. He represents District 31A, which includes portions of Anoka, Isanti and Sherburne counties.