Lawline, the nation's leading online Continuing Legal Education (CLE) provider, is thrilled to announce a new content partnership with Law&Crime, the legal news network founded by ABC's Dan Abrams. Lawline is developing new, exclusive content with partners who are experts in the field of attorney professional and business development. As part of this new offering, Law&Crime is producing three phenomenal new series for Lawline, available only to Lawline's Unlimited Subscribers.
Attorney at Law Magazine sat down with the new series host Jesse Weber to discuss this new partnership and the anticipated series.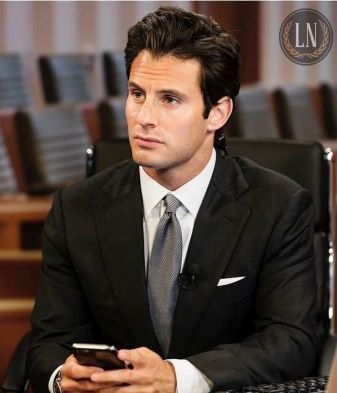 Jesse Cord Weber is a host, attorney, and actor. Jesse is a host on The Law and Crime Network founded by Dan Abrams, the chief legal affairs anchor for ABC News.  He is also the co-host on Always In Fashion, currently airing on 710 WOR and on the iHeartRadio App globally. He is the fill-in host on The Dan Abrams Show on Sirius XM Radio Ch. 124. 
AALM: How do you see this partnership developing?
JW: There is massive potential here.  Both Lawline and Law &Crime share an understanding that learning about the legal system shouldn't be confined to textbooks and treatises.  In our new world, it is about presenting a realistic portrayal of the law through interactive and multimedia platforms.
AALM: Do you have any other series planned?
JW: Here's what I will say…The great part about what we do is that by covering live trials across the entire nation, we get a front-row seat to how attorneys behave in court.  There are teaching moments for all kinds of lawyers. Through our partnership with Lawline, we can relay those examples and lessons to others in a new way.
AALM: Which lawyers do you believe will benefit the most from these series.
JW: First, our learning path on social media is important for any kind of practice area as lawyers are engaging and communicating with others in our changing society.  The videos discussing media appearances and press conferences are of course vital to attorneys engaged in high-profile cases, but they also provide critical tips on presentation and communication for all lawyers as well.
AALM: Do you have any other news you'd like to share with our legal readers?
JW: Law & Crime is currently producing and planning all different kinds of original content.  It is an exciting time to be in this space and see where it can go.