Thirty years ago, the nation's elite New York law firms signed a public pledge to promote black partners by signing The Association of the Bar of the City of New York's "Statement of Diversity Principles."
Despite the attention paid to diversity and inclusivity at law firms, the percentage of black equity partners has increased less than 1% since 1991 at the elite law firms that pledged to improve racial diversity 30 years ago.
A new report from Bodhala, a data analytics and legal business intelligence tech company, is focused on the lack of racial diversity in law firms and how companies can hold their law firms accountable for advancing Black equity partners.
We sat down with Raj Goyle, CEO and co-founder of Bodhala to discuss his teams findings and the steps law firms can take to correct this trend.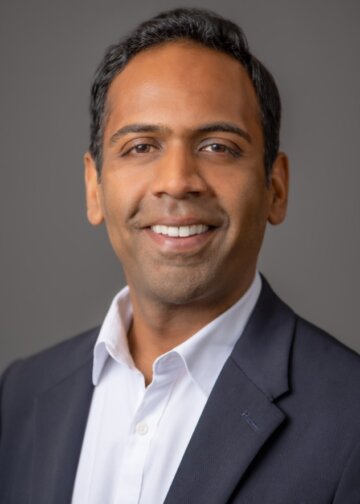 AALM: In your study, you noted that since 1991 there has only been a little less than a 1% boost in black equity partners among elite New York law firms who pledged to promote black partners (20 to 37 equity partners). How can you account for this lack of follow-through?
RG: Simply put, nothing has changed because virtue signaling doesn't move the needle. We've seen countless law firms share their carefully crafted diversity statements, attend numerous galas, appoint Chief Diversity Officers, sign petitions, and make donations — none of which is a true catalyst for change.
We need to see real commitment, and not just from law firms, but from clients as well. Law firms have gotten away with their poor diversity records because no one has held them accountable. But if no one is going to make you change or share the economic pie, why would you?
AALM: Are there any other metrics law firms should be measuring beyond equity partnerships?
RG: Law firms need to take a holistic approach to diversity. Improvement doesn't just need to be made at the equity partner level — law firms need to hire, retain, and promote diverse attorneys at the partner and associate level.
We've seen a high turnover of diverse attorneys at elite firms over the past several years. Clearly, things are broken so firms should really hone in on their retention rates. If you're not retaining your diverse attorneys, we're not going to see much of a shift at the equity partner level.
AALM: When you look at other metrics, have these elite law firms performed better than the 1% boost demonstrates?
RG: The harsh reality is, firms are doing the bare minimum. They're doing just enough window dressing to convince their clients of their commitment to diversity but not enough to ignite real change.
So sure, are they meeting other internal standards and metrics they've set for themselves — such as onboarding a D & I executive or hiring 'X' number of Black lawyers? I'm sure some are and I'm sure these firms feel good about those actions, but you need to look at the bigger picture. Law firm diversity is told in ownership — and progress at the equity partner level has been dismal, making these other actions largely ineffective.
AALM: Your study noted that origination credit is one of the areas that stifles diversity in law firms. Can you briefly explain?
RG: Origination credit (which is the most commonly used term although some firms use different phrases for the same concept) is the largest factor in driving ownership stakes, but the means of securing it is shrouded in mystery. If you ask a client who at the law firm is being rewarded for the dollars spent with the firm, they don't know the answer. This lack of understanding is extremely detrimental to minority attorneys.
We're urging our clients to demand the data on origination credit from their law firms. Ask the hard questions and hold your firms accountable, otherwise, we'll continue having this conversation for years to come.
AALM: Have you noted better opportunities for black lawyers in small and mid-size firms?
RG: Historically, firm size has not correlated with better equity partnership opportunities. In fact, one will not notice a systematic difference in the number of black equity partners in smaller (100 or fewer) or mid-sized firms (101-250 or 251-500) than in larger firms (501 and up).
AALM: What steps can firms take to overcome this obstacle? Time to overthrow the system?
RG: We've already seen what the law firms view as suitable solutions and, clearly, it hasn't worked. Corporate legal departments will be the true change agents.
It's understandable why clients can be hesitant to have these conversations with their firms. They don't want to disrupt the relationship or walk away from a firm that has been pivotal to their business — and you don't have to!
Our clients have used data to formulate a strategy and decide how they plan to address this change with their firms. Have an honest conversation with your law firms, set realistic expectations for improvement, and hold them to these standards. If then your firms do not evolve, it might be time to reevaluate the partnership.
After all, you cannot manage what you do not measure. Or put another way, you cannot expect what you do not inspect!
AALM: What are some concrete steps law firms can take to improve equality in equity partnerships?
RG: Law firms need to make origination credit more transparent so that clients can understand it and have a say in the timekeepers they would like advising on their matters.
Firms should also rethink their credit attribution models and seriously analyze how historical origination credit has been a systemic barrier to the advancement of minority lawyers. Law firms need to dive into their individual compensation and attribution models over a 5 to 15-year period and study how often partners were paid out on client matters that precluded younger, more diverse timekeepers from advancing in their careers.
Under current law firm models, associates often apprentice with a successful equity partner, but that inherently incentivizes internal politics with non-diverse incumbents in power. Firms should instead concretely invest far more resources into training and client development to help younger lawyers build up their books of business.
AALM: Companies have created supplier diversity programs to promote black businesses. Can you briefly explain how this could impact firms particularly these larger elite firms servicing the top companies?
RG: In the standard corporate world, there are widely accepted standards of supply chain diversity. Massive corporations like McDonald's and Walmart have guidelines to ensure their thousands of suppliers meet the businesses' supply chain diversity goals. But, for some reason, legal has always been exempt from these expectations.
Your legal budget should operate like any other budget in your business and the same standards that you hold other vendors to should apply to your law firms. Clients must expect more from their firms and hold them accountable — and with Chief Diversity Officers and supply chain requirements already in place at so many major corporations, this should be a relatively easy lift for companies.