Attorney at Law Magazine First Coast is pleased to present its 2019 Women in Law special issue, featuring these top female lawyers. Each woman excels in the practice of law. As a part of this section, each woman has provided one of her legal inspirations with our readers.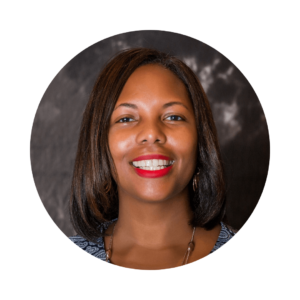 Monique Brown
Data Privacy Lawyer
Deutsche Bank
Monique Brown is a data privacy lawyer at Deutsche Bank. A graduate of the University of South Carolina School of Law, member of the South Carolina State Bar, Alabama State Bar, and authorized counsel in the State of Florida; her certifications include IAPP's CIPP-US, CIPM, FIP, and ABA accredited PLS.
Her personal inspiration is Charlotte E. Ray, the first Black American female lawyer in the United States.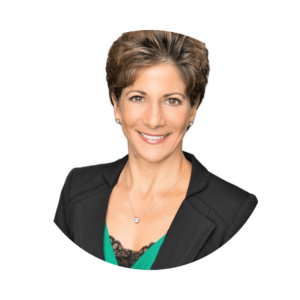 Giselle Carson
Business Immigration & Compliance Attorney
Marks Gray PA
For over 15 years, Giselle Carson has dedicated her practice to business immigration law. She partners with growing organizations to hire and retain global talent to keep America great. She is a two-time immigrant, a marathoner and Ironman triathlete. She serves on several local boards, including the Board of the Jacksonville Aviation Authority. She has received many recognitions and awards.
She is inspired by trailblazers such as Justices Ruth B. Gingsburg and Sandra Day O'Connor.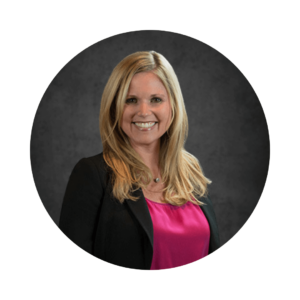 Stacey Clark
Managing Director Veterans Legal Group
Morgan & Morgan
Stacey Clark heads the Veterans Legal Group at Morgan & Morgan, where she represents disabled veterans nationwide. Within her field, Clark has been consistently top rated by Super Lawyers and recently recognized as an Ultimate Attorney by the Jacksonville Business Journal. She also chairs a subcommittee while serving on the board of directors for Jacksonville Area Legal Aid.
My life-long friend, Lauren Heatwole of Heatwole Law Firm, P.A., whose friendly competition and unconditional support has always inspired me to be a better version of myself.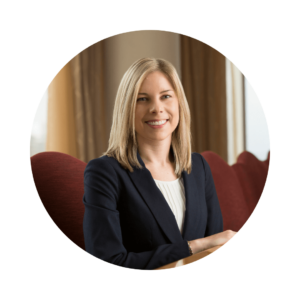 Amelia Henderson
Shareholder
Smith Hulsey & Busey
Amelia Henderson practices healthcare regulatory and transactional law, corporate transactional law, trademark and trusts and estates law. A former president of the Jacksonville Women Lawyers Association, Henderson has been recognized by the Jacksonville Business Journal as an Ultimate Attorney and a 40 Under 40 honoree.
Woman who inspired me to practice law – Ruth Bader Ginsburg.
Jamie W. Karpman
Office of General Counsel
U.S. Department of Housing and Urban Development
As an attorney-advisor, Jamie Karpman's practice focuses on real estate transactions involving multifamily housing and healthcare facilities. She serves as president of the Jacksonville Women Lawyers Association and chair of The Florida Bar Journal Editorial Board. She has been recognized as Florida Trend Legal Elite, a Leader in the Law by the Florida Association for Women Lawyers, and received the inaugural Jacksonville Bar Association President's Award.
As a law student, I was fortunate to intern at The Florida Supreme Court where Justice Barbara J. Pariente and Justice Peggy A. Quince inspired me to achieve early in my legal career.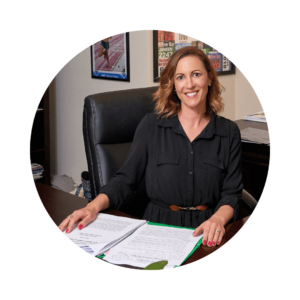 Janeen Kirch
Associate Trial Attorney
Coker Law
Janeen Kirch is a trial attorney at Coker Law in the areas of personal injury and wrongful death, having tried more than 100 criminal and civil jury trials in her career. She is a member of the Florida and Jacksonville Justice Associations, the American Association for Justice and the Jacksonville Bar Association.
I have wanted to be a lawyer since I was in fifth grade, but it wasn't until I met Assistant State Attorney London Kite in my third year of law school that I found my passion as a trial lawyer. It was because of her that I became a trial lawyer and prosecutor. I worked my way up at the SAO and was lucky enough to try homicide cases with her. She is brilliant.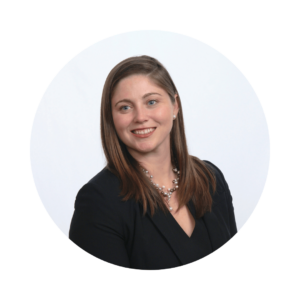 Jennifer Shoaf Richardson
Associate
Jackson Lewis P.C.
Jennifer Shoaf Richardson practices workplace law in state and federal courts representing employers. She provides advice and counsel, and training to employers, managers, and human resources professionals in many industries. Richardson is president of the statewide Florida Association for Women Lawyers and immediate past president of the Jacksonville Women Lawyers Association.
The woman who inspires me is Chief-Elect Stephanie Williams Ray of Florida's First District Court of Appeal.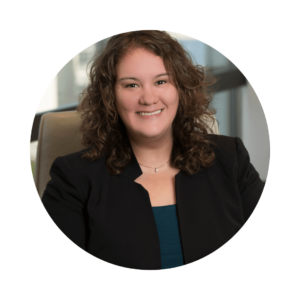 Cyndy Trimmer
Commercial Real Estate Attorney
Driver, McAfee, Hawthorne & Diebenow, PLLC
A registered lobbyist, Trimmer represents landowners and developers securing business and development incentives as well as entitlements including land use, zoning, concurrency and mobility matters. She also provides transactional counsel on the leasing and acquisition of properties. Trimmer's recent recognitions include JBJ 40 Under 40, Ultimate Attorney, and Daily Record 40 Under 40 in real estate.
I did not have a lawyer role model growing up, but in my current career, Councilwoman Lori Boyer inspires me to be the best lawyer and leader I can be.