These lawyers have been selected by their peers to be included in Attorney at Law Magazine First Coast's Women in Law 2017 special issue. These women have proven themselves to be exceptional professionals and standout legal minds. Please join us in congratulating each of them for the accomplishments they have achieved in their respective careers. We are now accepting nominations for next year.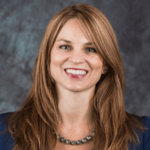 Holland Howanitz
Wicker Smith O'Hara McCoy & Ford P.A.
Holland "Holly" Howanitz is a shareholder in Wicker Smith's Jacksonville office. Howanitz's diverse practice focuses on litigation, including professional malpractice defense, automotive and trucking defense, construction defects, and premises liability. She is admitted to practice in Florida, Georgia and Tennessee. She is married to an attorney, Jay Howanitz, and they have a son named Dutch.
"It's hard to imagine that in 2017 there are some people who continue to underestimate the capabilities of  female                                      litigators, but it does happen. When it happens to me, I don't get offended. I use it to my advantage."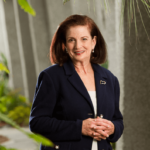 Carolyn S. Zisser
Carolyn Zisser PA
Carolyn Zisser was a pioneer when she established the first femaleowned family law firm in Duval County. Her firm serves clients throughout Northeast Florida. She brings a wealth of experience to complex family law cases. She is also certified in collaborative law. Zisser is an avid runner, cyclist and yoga devotee. She is married to attorney, Elliott Zisser, and a proud mother to Jonathan and Allison.
"There is no substitute for preparation."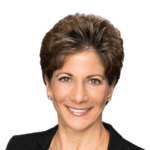 Giselle Carson
Marks Gray, PA
Giselle Carson is a recognized business immigration attorney. She helps employers obtain work visas and green cards for top foreign talent so they can remain competitive in a global economy. She is a two-time immigrant, published author of "Beyond       the H-1B," ironman triathlete and marathoner.
"Never Give Up."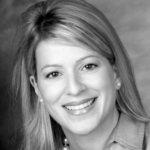 Paola Parra Harris
Para Harris Law
Paola Parra Harris is proud to be Cuban born and Florida raised. The 2012 JWLA Woman Lawyer of the Year has practiced family law for over 20 years representing men and women in her native Spanish language. A UF and Mercer Law graduate, she is a compassionate advocate and active leader in Northeast Florida.
"I love Ruth Bader Ginsburg's quote, 'Women will only have true equality when men share with them the responsibility of bringing up the next generation.'"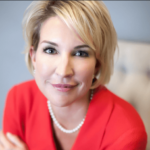 Heather B. Quick
The Quick Law Firm
Heather Brooke Quick is the founder and CEO of The Quick Law Group, divorce and family law firm for women. Quick serves on the family law rules committee for the Florida Bar, the executive board for Junior Achievement and has been named as an Ultimate Attorney by Jacksonville Business Journal. Quick has also been named to the Florida Super Lawyers list.
"Life isn't about finding yourself. Life is about creating yourself."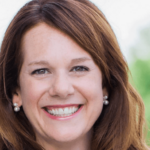 Katherine C. Wagner
The Lawrence Law Group
Katherine "Kasey" Wagner represents plaintiffs in cases involving personal injury, nursing home abuse and neglect, and first-party insurance claims. Wagner obtained her undergraduate and law degrees from Wake Forest University, and believes strongly in serving her community, regularly volunteering for JALA and serving on the board of directors for Three Rivers Legal Services.
"Being a woman lawyer is an ever-humbling experience. You're more often assumed to be the court reporter than the attorney. However, being underestimated has always worked to my advantage. I take pride in running a longer race than the other side and still winning."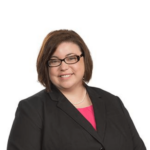 Kansas R. Gooden
Boyd & Jenerette PA
Kansas R. Gooden, partner and appellate practice chair, is a board certified appellate attorney. She handles state and federal appellate proceedings and assists trial counsel with preserving issues for appeal. She currently serves on the Florida Bar's appellate section's executive council, the Florida Bar's appellate board certification committee, and the Florida Defense Lawyers Association board of directors and as its amicus committee chair.
"Studies show that women leave the legal practice much sooner than their male counterparts. As a profession, we need to find ways to encourage women to stay in the profession, such as offering flex-time solutions and remote working opportunities. I am proud to be a part of a law firm that provides these options and is ahead of the curve."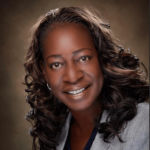 Imani A. Boykin
Law Office of Imani Boykin P.A.
Imani A. Boykin is president of the Law Office of Imani Boykin P.A. The firm is a boutique firm focused on elder law issues including probate, guardianship, Medicaid planning, disability planning, wills, trusts, and advance directives. She is admitted to practice in Florida and in New Jersey. She loves to spend time with her family, cooking and traveling. "Women have the ability to accomplish great things.
Maya Angelou said people may forget what you said and forget what you've done but they will never forget how you made them feel. If you act with integrity in everything you do, help whenever possible and where there is the greatest need, and maintain the highest ethical standards, you will not fail."