Attorney at Law Magazine sat down with Dallas Volunteer Attorney Program (DVAP) Director Michelle Alden to discuss the program as well as its goals.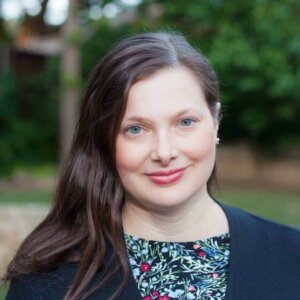 AALM: How was DVAP founded and what does it do?
Alden: The Dallas Volunteer Attorney Program was formed in 1997 when the Dallas Bar Association and Legal Aid of NorthWest Texas merged their separate pro bono programs in order to better serve low-income people in Dallas County with their civil legal needs. DVAP assists with family law matters (including divorce, custody, name changes, and adoptions), estate planning, probate, consumer, landlord-tenant, Chapter 7 bankruptcies, veterans benefits, small business issues, expunctions, and nondisclosures.
AALM: How would you encourage a young lawyer to become involved in their legal community?
Alden: DVAP provides lots of great ways for young lawyers to become involved in the Dallas legal community, network, and learn new areas of law. By taking a pro bono case with DVAP, a young lawyer receives mentoring from DVAP's mentor attorneys and can gain expertise in a new area of law, learning transferable skills which can also be used with paying clients later on. By volunteering at DVAP legal intake clinics and attending DVAP CLEs, young lawyers can meet and network with other community-minded lawyers while either assisting applicants at a clinic with their legal issues or receiving valuable legal training.
AALM: How frequently does DVAP offer CLE events? How much do they cost?
Alden: DVAP offers CLEs nearly every week. At least once each month, DVAP hosts a lunchtime CLE at the Belo Mansion on topics relevant to representing DVAP clients, such as adoptions or how to draft a will. DVAP also holds in-house CLEs at law firms and corporations upon request on whatever topic the firm or corporation is interested in. Often, we provide a clinic overview before the group sponsors a legal clinic to make sure that everyone knows what to expect and which questions will be important to ask of the applicants. DVAP also hosts larger CLEs periodically, such as Family Law Nuts and Bolts and the Probate Symposium. DVAP CLEs are normally free as long as the attorney agrees to take a pro bono case or volunteer at a few legal clinics.
AALM: Does the program offer any mentorship opportunities?
Alden: Yes, DVAP has two full-time mentor attorneys on staff who are available to answer questions, review pleadings, and even accompany pro bono attorneys to court. DVAP also needs experienced attorneys who are willing to mentor pro bono attorneys in specialized areas, such as more complicated family law matters, probate matters, and consumer matters. Attorneys who are interested in mentoring DVAP volunteers should contact me.
AALM: How is the program involved in the local community?
Alden: DVAP exists to provide legal representation for people who cannot afford to hire their own attorneys. In 2018, DVAP provided full representation to 1,181 people and advice or brief services assistance to 1,806 people. DVAP also provides referrals to those who do not qualify for our services or require social services or assistance provided by other nonprofits. DVAP staff also routinely attend community education events, in order to get the word out about the services offered by the program.
AALM: As more students graduate, how is the program helping to integrate them into the local community?
Alden: The same networking and community service opportunities which await all new DVAP volunteers help new graduates to settle into the Dallas legal community. DVAP also works with law students and law graduates throughout the year, participating in the State Bar of Texas' Pro Bono Spring Break Program with students from various Texas schools, as well as the University of Virginia Law School Winter Break Pro Bono Program. These students are learning valuable legal skills while making contacts in the legal community which will assist them after graduation.
AALM: What is the traditional demographic of your volunteers? Young? Solo practitioners?
Alden: There is no typical DVAP volunteer. DVAP volunteers run from young lawyers starting their own practices to partners and associates at large firms with formal pro bono programs to retired lawyers who are looking to give back, not to mention all the non-attorneys who volunteer with DVAP – including law students, clerks, college students, paralegals, and high school students.
AALM: Besides networking and CLE events, what benefits do you provide your volunteers?
Alden: DVAP has malpractice coverage which covers all pro bono cases and clinics a volunteer takes on. We have two full-time mentor attorneys who provide forms, answer questions, and provide practice tips for DVAP pro bono cases. We have offsite mentor attorneys who also assist with certain specialized types of cases when extra assistance is needed. DVAP provides everything that volunteers will need in order to have a successful pro bono experience.
AALM: As leader of the program, what changes are you working on putting into effect?
Alden: DVAP has increased its focus on expunction and nondisclosure matters, both on getting the word out into the community that we can help with these types of cases, as well as placing more of these cases with our volunteers. DVAP is also working on utilizing technology to make pro bono more accessible to volunteers and applicants alike. Another current focus of DVAP is its endowment, the Justice Forever Fund, which will provide stability in funding as we look toward the future.
AALM: What is the main mission of the Dallas Volunteer Attorney Program?
Alden: DVAP's mission statement is, "The Dallas Volunteer Attorney Program is an organization dedicated to increasing and enhancing pro bono legal services to the poor in Dallas through the recruitment, training, and support of volunteer attorneys." The bigger picture of DVAP's work is that we are working towards access to justice for all by leveraging the assistance of volunteer attorneys to help us progress towards that ideal. If the courthouse is only open to the wealthiest and most powerful, the founding ideals of American democracy are not being upheld. This is why we need programs such as DVAP to help level the playing field. As Martin Luther King, Jr. said, "injustice anywhere is a threat to justice everywhere." It is up to each lawyer to respond to the call of equal access to justice by volunteering time, donating money, or both.