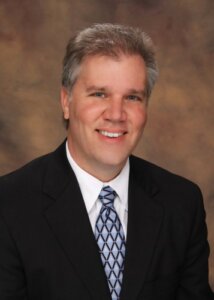 David Stubbs is what you might describe as a "laid back lawyer." When he's not busy at work at his firm, Stubbs, Sills & Frye, you just might find him on a motorcycle or in a kayak in the nearby Talladega National Forest or on Cheaha Mountain.
"I'm really an outdoorsman, and I like to get away any chance I get," he says.
As a law student at Cumberland School of Law in Birmingham, Alabama, Stubbs did not foresee the type of practice he would ultimately gravitate toward. Passing the bar in 1990, he began his career working for a midsize firm in Anniston prior to forming a partnership with Gerald Sills and Wesley Frye in 1998.
Today, Stubbs, Sills & Frye in Anniston, Alabama, has grown from the original three partners to include three associates.
Stubbs is the firm's municipal defense specialist, and his wide and growing practice involves defending all types of claims presented against municipalities and municipal employees, especially police officers. This includes claims of excessive force presented against police officers, U.S. Code Title VII civil rights actions, and other general tort claims. He also represents matters presented against the Alabama Farm Bureau Federation's insurance arm, ALFA Insurance.
It all keeps him very busy.
Numerous claims are presented against police officers, ranging from tort claims arising out of police-related auto accidents, false arrests, false imprisonment, excessive force and negligent conduct. Often, he says, these claims are federal-related under 42 U.S.C. Sec. 1983, which deals with actions taken by officers under color of law in violation of an individual's constitutional rights. He also deals with similar charges and torts arising from state-related statutes.
In his work relating to his defense of law enforcement officers, Stubbs says he sees police work up close, in a way few others see it.
"Police officers have a very difficult job, and I also realize that they are often negatively portrayed in the media," he says. "I do find it quite satisfying when the true evidence reveals that the officer's actions were absolutely warranted and that they were performing their jobs in conformity with the law."
While the recent widespread use of body cameras has transformed law enforcement transparency, Stubbs says there are both upsides and downsides to the use of these devices.
"Body cameras, for example, can either implicate or exonerate an officer. But I've seen situations when these cameras malfunction through no fault of the officer, it has led to claims of spoliation of evidence. This can happen, for example, if an officer is chasing or struggling with a subject and the camera gets jarred. And sometimes an officer may forget to turn it on during an emergency situation."
Law enforcement requires split-second decisions, he says, and he realizes that sometimes a decision made in the heat of a situation may not be the best one.
"In any given day, there is a good chance that a police officer can find himself or herself in a violent situation, where they have to react instantly to stressful situations," he says. "What other profession or field of work carries this type of stress?"
How does he relax? He finds solace in the outdoors. Though he went away to law school in the late 1980s, the Calhoun County native returned to his roots and has never left since.
"I love living here. It's close to the Talladega National Forest, and I get to do all the types of outdoor activities I love like fishing, Jeep trail riding, hiking and kayaking. It's just a few hours drive from the Smoky Mountains or some of greatest beaches in the world. It's just a good place to live."