"Don't wake up to be mediocre." These words of wisdom that Alan Pickert's career Navy father insisted upon have instilled a life-long discipline of the importance of doing everything to the best of his ability.
A litigator and partner with Terrell Hogan Yegelwel, P.A., Pickert has helped thousands of families and individuals in his challenges – David vs. Goliath style – against the largest law firms in mesothelioma, asbestos lung cancer and vaccine cases, among others.
"Alan is a consummate professional, bar leader and trial lawyer. He is one of the best of our profession," said Michael Tanner, past Florida Bar president.
Numerous national and state recognitions point to Pickert's reputation as one of the country's foremost attorneys. Newsweek named him one of the top 20 asbestos attorneys in the nation. Peers select him repeatedly in the annual Best Lawyers in America editions. He is listed among Florida Trend's Legal Elite and Florida Super Lawyers. He was appointed to a two-year term on the Florida Commission on Ethics, and currently serves as the American Bar Association Delegate from Florida.
In Jacksonville, Pickert's legal leadership is impressive. He is a past president of the Jacksonville Bar Association, which chose him as a Lawyer of the Year, and its young lawyers section; served on the Board of Governors; and received the Florida Bar President's Pro Bono Service Award for his work with homeless and underprivileged people in Duval County.
On Becoming a Lawyer
Role models, albeit fictional, who deeply inspired Pickert to be a lawyer are movie character George Bailey; literary figure Atticus Finch; and "The True Gentleman" of John Walter Wayland's poem.
"The moral principles of these three have always resonated; I strive to be a combination of what they embody to allow me to help others and be the best attorney I can be," he said.
Pickert turned to asbestos and personal injury law by chance. He was a young commercial trial lawyer at Mahoney, Adams & Criser (now McGuire Woods) when Jim Terrell called him for help. Pickert declined interest until he read the transcript Terrell mailed him about a compelling asbestos case.
"I didn't know the history of asbestos. It was, and still is, killing people who were just doing their job," Pickert said. "Through no fault of their own, they were exposed daily to asbestos in materials that companies knew would give them cancer. I turned to my wife and told her that this is what I want to do – I want to help them."
Wayne Hogan, Evan Yegelwel, Anita Clark and Ed McClamma, several of Pickert's partners at Terrell Hogan, served as his mentors and helped shape him as he developed his asbestos law practice. With 30 to 55 years of latency, asbestos cancers are still very much a concern, and the United States has not banned but only limited its use and import.
In handling more than 3,600 successful asbestos cases and nearly 500 wrongful death lawsuits, Pickert has only lost one case in the past 31 years.
"Mr. Pickert is one of the best asbestos attorneys nationwide," said asbestos defense counsel James G. Kennedy of Pierce Sloan Kennedy & Early LLC. "I have battled with him in court for over 20 years. He is not only highly intelligent, but his integrity is unquestionable, and his word is his bond!"
On Having Positivity and Perspective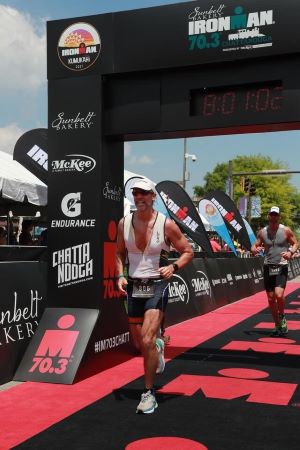 A positive approach is necessary to deal with the obstacles in life; Pickert currently fights his own battle with cancer. A big believer in perspective, he said, "It takes the same amount of energy to be positive as it does being negative, so tackle life with humor and a smile on your face. Pain is inevitable but suffering is optional."
Pickert demonstrated his commitment to this philosophy after planning for his second Iron Man 70.3 triathlon competition. "I was newly diagnosed and starting chemotherapy, so I asked for a refund of the fee I had paid," he recalled. "I was told no! COVID then delayed the race a year anyway, and I became determined to do this race to prove that I could do it a second time despite cancer treatment effects. Training was brutal, as was the race. I struggled the whole time, but I finished it, and I refused to let the officials pull me off the course because it was that hard on my body. Four days later, I started my next chemo cycle."
One of Pickert's favorite mantras on perspective in life is "quadriplegics envy paraplegics. That is a very powerful statement, if you think about it," he said.
Howard Coker, past Florida Bar president, called Pickert a warrior whose "attitude and spirit are an admiration to all."
On Serving Others
Pickert's involvement with North Florida charitable groups exhibits his disposition for serving with generosity, along with his tireless energy.
Everyone has an obligation to help those in need, he insists, invoking the George Bailey in him. "There shouldn't be any excuses that you don't have time to help others. Make the time."
He is a long-time board member and past president of Helping Enrich Autistic Lives (HEAL). "I'm very proud of what HEAL provides to families and individuals in North Florida's autism community, such as daycare, camps, education and more."
The many local organizations he has also helped include the Cathedral Arts Project, YMCA, Special Olympics, Sulzbacher Center for the Homeless, Jacksonville Area Legal Aid, and Evan's Hope, which promotes a cure for ALS, in honor of his law firm partner Evan Yegelwel, who has the disease.
Retired Circuit Judge David Gooding encouraged Pickert to become a guardian at litem, and even while managing chemo treatments, he didn't hesitate. "I jumped right in and helped two young siblings find their forever home. It truly gave me a sense of purpose."
On Family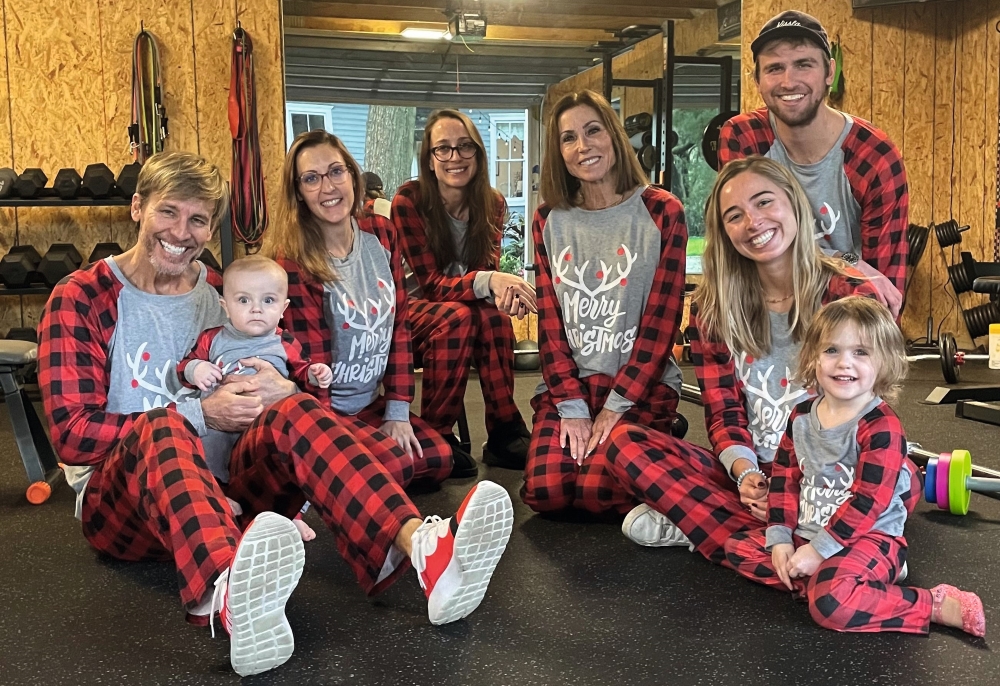 Pickert radiates pride in and devotion to his family: Linda, his wife of 22 years; four accomplished adult children — Rachel, Kaitlyn, Ford and Reade; and two grandchildren, whom he sees nearly daily.
"My family is what keeps me in line — they are what are most important."
It's evident that Pickert does his best every day, and his family, clients and the legal community are all the better for it. From law to family to service to optimism, he truly goes the distance.