Attorney at Law Magazine Los Angeles sat down with Suzanne Natbony, a partner with ALiANT LLP and of counsel with Merino | Yebri LLP, and general counsel with Beverly Hills Rejuvenation Center. Natbony is also an entrepreneur – founding Solve & Win, LAWTAKE and Think Do It.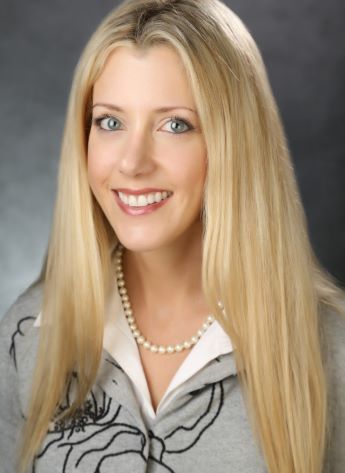 AALM: What kinds of law do you practice, and why did you choose these areas?
SN: I emphasized in healthcare law in law school because I am passionate about healthy living, having grown up with active and health-conscious parents and several doctors in my family. However, living in Los Angeles, I get lots of inquiries for entertainment legal work, so I expanded my practice to assist talent and management with their Hollywood deals. I've also found that my friends and clients need assistance with real estate acquisitions, so I also practice real estate law. In general, I enjoy solving my clients' problems, the vast majority of which are business related.
AALM: How do you bill differently from other attorneys?
SN: I'm counsel to many physicians and have several in my family. The first code of ethics for doctors is, "Do no harm." I take that same approach in practicing law. I do not run a business; rather, I run a law practice, which is different. My job is not to find legal issues for my clients to unnecessarily spend money on but to be responsive when they reach out, and treat them like family, by only performing requisite legal work at an efficient rate and advising a client as though she's my sister. I also bill in "real time," which means that if a client is billed for a 15-minute increment, I spent approximately that amount of time. I don't ding a client for 20 minutes for one text message like other law firms. Rather, my bills might show several items in 15 minutes, all totaling approximately 15 minutes. I also take detailed notes of my work, similar to physicians charting patient records, which clients appreciate on their invoices. As such, a vast majority of my clients understand and don't take issue with my billing.
AALM: You've worked from your home office all along. What would you tell other attorneys who are just trying to adapt to this new normal?
SN: I started working in a home office because my second job out of law school was in-house for a green home design-build company, and corporate policy included protecting the environment by promoting working from home. At first, I didn't like the isolation, but soon came to love the autonomy! I call my home office the "west wing" of my condo. The east is my bedroom. The home office is actually the master bedroom, with a large enough office for five people to comfortably work (pre-COVID). I ran a startup, and currently also my law practice in my home office. It's like a sanctuary for work without distractions, besides a yoga mat and foam roller, which I use for breaks. I have two large monitors for my PC and a Mac laptop, both on an Uplift sit-stand desk, which, with the press of a button, goes to my standing position when reading a boring legal reg makes me sleepy. My assistant and I currently work in my home office without distractions from pets, kids, roommates, a TV, etc. I absolutely love the efficiency and flexibility of working from home. I just make sure to get out and exercise every morning and partake in other things I enjoy, besides work, at night.
AALM: What kind of pro bono work do you do?
SN: Lately, I have been helping startups and small businesses with COVID legal issues, such as the moratorium on rent and force majeure clauses. I have also been assisting the community with other arbitrary and capricious closures, such as parking along PCH for uncrowded beaches, hiking trails, the Santa Monica Stairs and the Manhattan Beach Sand Dune Park.