The 41 attorneys and the support staff of the San Antonio office of Clark Hill Strasburger not only carry the legacy of their own long history in Texas, but also the legacy of a firm founded in 1890 – Clark Hill. The two firms merged in April 2018 and now offer more than 200 years of experience serving individual people, firms and organizations throughout the world.
That long history and the legacy of the two organizations, including the Oppenheimer Blend firm that merged in 2011 with Strasburger, is a prominent factor in the day-to-day management of the firm. Partner-in-Charge of San Antonio operations, Marty Roos, says, "We really do have a sense of history and everyone wants to carry on the firm's legacy. For a firm to last 129 years, somebody is doing something right."
We really do have a sense of history and everyone wants to carry on the firm's legacy. For a firm to last 129 years, somebody is doing something right."
Clark Hill offers expertise in 30 practice areas serving clients with 650 attorneys in 25 offices in the U.S., Mexico and Ireland. In Texas, the firm is known as Clark Hill Strasburger and operates offices in Austin, Beaumont, Collin County (Frisco), Dallas, Houston, and San Antonio. The San Antonio office is a full-service legal firm focusing on practice areas of litigation, labor and employment, real estate, health care, estate planning, and tax planning.
John Hern, Clark Hill's Chief Executive officer, says of the merger, "We are very excited about our San Antonio office. Our professionals there have a long history of outstanding client service. While deeply involved in the local community, our lawyers also play on a global stage, with a strong commitment to providing value to our clients wherever their expertise is needed most. The combined firm can now provide a wide range of services, from energy to government affairs, tax and estate planning to mergers and acquisitions, health care to labor and employment, and beyond."
LEADERSHIP AND BENCH STRENGTH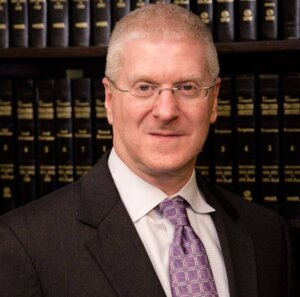 The San Antonio Office has been under Marty's leadership for five years. Prior to stepping in as Strasburger's and now Clark Hill Strasburger's Partner-in-Charge, Roos served as CEO of Oppenheimer Blend before that firm's first merger in 2011. His "real job," as he calls it is as a practicing attorney, which he's done for more than 29 years. He maintains a strong practice, specializing in estate planning and probate law. Roos also co-manages the Tax Business Unit for the firm. The Estate Planning Group of the San Antonio office presently includes six attorneys, with another three estate planning attorneys joining the local office later this month.
The local Estate Planning group, especially with the addition of the new hires later this month, is one of, if not the largest group in Texas. It is somewhat unusual to have such a heavy concentration of estate planners in one office for a full-service firm, but for the San Antonio office because of its practices and strengths vary, it works well. Current members of the group are Roos, Taylor Boone, David Stanush, Brad Oxford, Maggie Giltner, and Kristina Kunz. Each attorney who is eligible is Board Certified in Estate Planning and Probate Law by the Texas Board of Legal Specialization. Even though the group is large, they work well as a team to offer clients services in a wide range of issues involving estate planning, tax, and estate administration.
Additionally, the six attorneys in the estate planning group, the San Antonio office also has five attorneys who handle a variety of income tax matters, from tax controversy to income tax planning. Roos says, "San Antonio is a different market than the markets in our other Texas offices. San Antonio offers more opportunities to work with privately owned business, so our clientele may include entrepreneurs and family-owned businesses."
He says, "I've had the privilege of working with some of the brightest and best estate planning professionals in the city and the state, hands down. It's a great group. I've been with the combined firm a long time. Many of us have worked together for decades. The depth of knowledge of the various attorneys in the group is valuable for our clients."
He notes that the size of the group and their more than 100 years of combined experience in estate planning, including probate, and their credentialing as Board Certified estate planners, gives the group a real edge. Roos says, "We're very efficient. We generally charge on a flat-fee basis, so clients know what it's going to cost going in. They don't have to worry about a rate-per-hour. Clients not only get very efficient work, but they also get very competent work."
STAYING POWER
Roos manages the firm with a very hands-on, opendoor style and with a commitment to treating each attorney and member of the staff with respect. The firm does not have an institutionalized hierarchy. "I believe in the concept of 'Do onto others as you would have them do unto you.' We work hard and we expect that of everybody. At the same time, we're very much a family."
I believe in the concept of 'Do onto others as you would have them do unto you.' We work hard and we expect that of everybody."
That attitude and its successful implementation are reflected in the longevity with the firm of many of its employees, including the support staff. Roos notes that their receptionist, who just retired, was with the firm for 42 years. One secretary has been with the firm for 40 years, another for 37 years and another for 33 years. The current receptionist has been with them 25 years. "It's rare you see people stay at one place for that many years. We must be doing something right with our corporate culture to make people feel appreciated and so motivated to remain members of our team, Roos says."
BUILDING A UNIFIED TEAM
A significant part of working at Clark Hill Strasburger in general and in the local estate planning group in particular is the team concept – a foundation of the success of Clark Hill Strasburger. "We work very well as a team. We go in and out of each other's offices and bounce around ideas. We're not a group of individual people working alone in corporate silos. I can go into any partner's office, any associate's office and we can talk about our cases. I like that. It's nice to have that team spirit and not have to combat a negative, competitive attitude. We've worked together so long that working as a team is natural," Roos says.
The concept of teamwork combined with diverse and talented team members is exemplified by the Estate planning team but is showcased by examining the careers of two attorneys: Taylor Boone and Maggie Giltner. Taylor Boone, while still practicing full-time as a lawyer, is also an ordained Methodist minister. His hard work to realize his passion for religion, combined with his active estate planning practice, took many hours and years to accomplish the feat. Maggie Giltner, after the loss of her husband, raised four young daughters as a single parent, while maintaining an estate planning practice in both San Antonio and Corpus Christi.
TAYLOR BOONE – BUILDING BRIDGES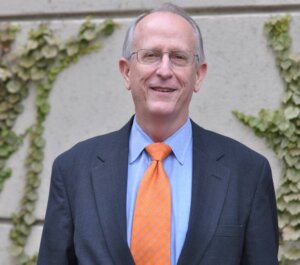 "I'm able to build bridges between those who have nothing and those who have a great deal of wealth. When much is given, much is required. It's interesting how I have been able to help people with a significant wealth learn to share such wealth with those who don't have as much," says Boone. His previous experience includes acting as Chief of Economic Development and Transportation Section of Texas Governor's Budget and Planning Office from 1973 to 1977. He has more than 30 years of experience as a CPA and as an attorney.
Boone, age 70, also serves another calling as a minister in the United Methodist Church. He serves at the diocese and national levels. "That's what God called me to do." he says. Becoming a minister required hours of hard work and study. While working full-time as a lawyer, he traveled to Southern Methodist University in Dallas to attend the Perkins School of Theology on the weekends. In 2008, he completed his theology degree, graduating summa cum laude. Boone's passion for religion and his years of experience as an estate planner provide him with unique perspectives that he can bring to clients.
Over a decade later, Boone maintains his law practice during the week and serves the church on the weekends. But the two worlds are not that vastly different. He says he loves working with people, especially in what he calls helping them make the journey from the false self to the true self – a job description that fits each of his vocations.
"I've spent a lot of time working with families who can't get along because of joint asset issues and helping them to find ways around those issues. It's the same thing with businesses. We help businesses transition from one generation to the next. It's not usually taxes that kill family businesses; it's the failure of one generation to prepare the next generation. And that's where they fail or where they set them up to fail. I enjoy helping guide people to not only use their assets, but to find out whom they are," he says.
MAGGIE GILTNER – EXPERIENCE COUNTS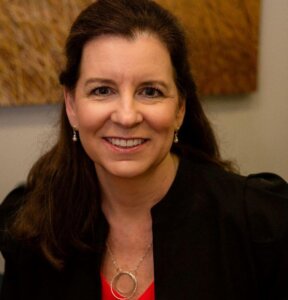 "Many people in need of estate planning or probate services are in the midst of incredible stress. I am able to help them not only because of my legal knowledge and experience, but because I've been in both of those stressful situations. I can honestly say, "I know what you're going through and I am here to help."
Years ago, Giltner lost her husband to a sudden death and found herself a single mom faced with earning a living and raising four young daughters. "I know how valuable working with a skilled attorney can be for people with estate planning challenges both before, and after, a loss. Like I said, I've been there. We can speak the same language," she says.
Roos adds "Maggie has the perspective of walking in a client's shoes because she has been there for a loss of a loved one. It is hard enough to raise children in a two-parent household. Maggie not only managed a thriving practice, but successfully raised four daughters, seeing each graduate college, become gainfully employed, and now live their respective life's dreams. I admire Maggie for all she has accomplished. I am thankful each day that she joined our Estate Planning group."
Unlike Boone, who has a long track record with the firm, Giltner is a relative newcomer, having joined the firm in 2018, though bringing with her more than 25 years of legal experience and a lot of life experiences. Giltner focuses her practice in the areas of estate planning, asset protection, probate and trust administration, including assisting clients with procedural and substantive issues in both contested and uncontested estate and trust matters.
Giltner enjoys working at Clark Hill Strasburger because "everyone is on the same team. We brainstorm ideas and work through solutions together. The firm is very supportive of attorneys as lawyers, but also as individual people with individual needs, motivations and goals. They know that everybody has unique gifts to offer the firm and the firm's clients. I did not start with the Clark Hill Strasburger firm, but when the opportunity presented itself to join the Estate Planning Group, I knew I found a home. It is like the reference people use about moving to Texas, "I was not born here, but I got here as quick as I could."
Kristina Kunz – Peace of Mind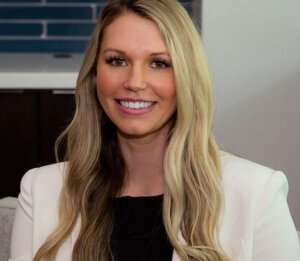 AALM: What drew you to the practice of law?
Kunz: I grew up in Fredericksburg, Texas working for my parents' who own their own telecommunications business. Working in the family business in high school through law school taught me a great deal about work ethic as well as exposed me to the problems one faces as a business owner. My parents would often rely on legal counsel to assist with various issues that arose or guidance on how to handle a particular situation. I recall that being able to rely on legal counsel for guidance brought my parents comfort and peace and that really planted the seed that I wanted to pursue a career in the legal field.
AALM: Tell us about the start of your legal career.
Kunz: I attended the University of Texas at Austin where I obtained a Bachelor of Science in 2009. I worked for a few years for my family's business after graduating. In attending law school, it was important to me to stay close to home, so I attended St. Mary's University School of Law here in San Antonio, Texas, and graduated with high honors in 2014. I was fortunate enough to obtain an internship with Strasburger & Price, LLP (now Clark Hill Strasburger). During that internship, I was exposed to some estate planning work, which I really enjoyed. Shortly thereafter, I was offered a position with their estate planning group, who have felt like family to me ever since. I am truly blessed to be working with and be mentored by such brilliant attorneys that genuinely care about people. They have set the best example for what I strive for both professionally and personally.
AALM: What do you enjoy most about the practice of law?
Kunz: It is such a privilege to do this for a living. My clients put a great deal of trust in me and I am cognizant of the magnitude and responsibility of that and take that very seriously. My goal is to help structure and develop the plan that works best for my clients and their families so that upon their death that process is a little easier on their loved ones left behind. It is extremely rewarding to bring my clients the sense of peace that comes with helping them get the right plan in place for them and their family.
AALM: How do you spend your time out of the office?
Kunz: When I'm not working, you can usually find me at my family's ranch in London, Texas, where we raise cattle and run a whitetail deer breeding operation. I enjoy spending as much time out there as possible tending to the animals and kayaking when time allows.
Brad Oxford – A Humbling Career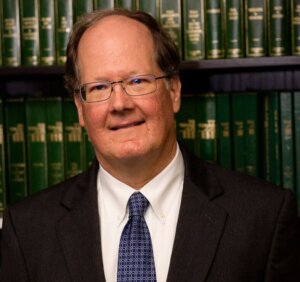 AALM: When did you first know you wanted to become an attorney?
Oxford: I was very interested in political science and government courses at Stanford, which led me to think I might want to go to law school. After college, I clerked for a law firm in San Antonio. That is when I knew I wanted to become a lawyer.
AALM: Did you have any mentors who have encouraged you? Oxford: At SMU Law School, I immediately knew that I wanted to become a tax lawyer once I had the income tax course with Professor Henry Lischer. I also had a number of trust and estate courses with Professor Regis Campfield. Professors Lischer and Campfield were both tremendous role models. As an attorney in San Antonio, I have been fortunate to work with tremendous attorneys such as Stanley Schoenbaum, Jim Curphy, Paul Smith and Dan Webster who have been great role models from whom I have learned so much.
AALM: What experiences have taught you the most?
Oxford: I think we can learn a lot from our failures. You think about what you could have done differently that would have led to a better outcome. But I also think we can learn from all our experiences. I learned a lot of important lessons in athletics – discipline, hard work, attitude, perseverance, teamwork, etc. I have also learned a lot of lessons in life from family, friends, marriage and children – patience, understanding, acceptance and caring. In our business, it is all about doing your best work every day, caring about other people, getting good results, and making sure the client is happy.
AALM: What do you find particularly rewarding about being an attorney?
Oxford: There are so many things that I enjoy about being an attorney. Our work is intellectually challenging and rewarding, but I especially enjoy face-to-face meetings with people and being able to help people with their problems. The trust that people place in you to discreetly and competently assist them with their financial and legal affairs is always very humbling.
AALM: What first drew you to your firm?
Oxford: I was first drawn to the firm when Strasburger & Price merged with the prominent San Antonio firm Oppenheimer Blend. Strasburger & Price was a preeminent law firm in Dallas I was familiar with. I knew the outstanding reputation that it had, and had some very good friends in law school that had gone to work there. Oppenheimer Blend had an outstanding tax and estate planning group, and I had known many of their estate planning attorneys for many years. It seemed to me that the combination of Strasburger & Price and Oppenheimer Blend would result in one of the strongest firms in San Antonio, and that of course has turned out to be the case.
AALM: What accomplishment are you most proud of achieving?
Oxford: I am most proud of being a husband to my wonderful wife, Sedley, a father to my children, Robert and Andrew, and a stepfather to my stepchildren, Hill, Sedley and Robert. Professionally, I am most proud of the fact that I have always conducted myself ethically and have done the very best I can to help my clients.
AALM: What do you enjoy doing outside of work? Hobbies? Sports?
Oxford: I think it is important to maintain other interests outside of being a lawyer. It is critical in order to keep ourselves fresh, to maintain perspective, and to maintain balance. I have played sports my entire life, primarily tennis and golf. I also enjoy music and traveling. And, of course, I enjoy spending time with family and friends.
David Stanush – Working with the Best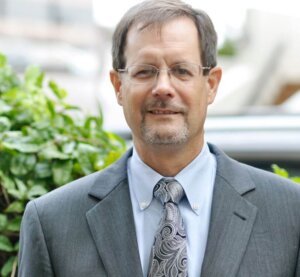 AALM: When did you first know you wanted to become a lawyer?
Stanush: I was working as a CPA with Deloitte in Houston when I first thought about becoming a lawyer as a result of working with a number of lawyers on projects related to my role as an accountant. I went back to law school with the goal being to come back to San Antonio – my home city – and practice tax law.
AALM: Tell us about the start of your legal career and some early mentors.
Stanush: When I was looking at where to work in San Antonio, I talked with Professor Stanley Johanson, a renowned professor in estate planning at the law school. Professor Johanson told me that if I wanted to be a tax lawyer, I should try to get a job with Stanley Blend, who is one of the best tax lawyers in the country.
Fortunately, I was able to land my first job with Stanley's firm and even more fortunate due to other circumstances to be mentored in the estate planning area by Jesse Oppenheimer and Taylor Boone. Both of these men are the true epitome of what it means to be a lawyer – men with integrity, men who are involved in the community, men who have true expertise in their areas of the law, and men who had a willingness to spend countless hours passing on their knowledge of the profession to a younger lawyer. I know I have been blessed to be mentored by them.
AALM: Tell us about your team.
Stanush: Even though technically I have been employed by a lot of different law firms, I have been with the same group of people for almost 32 years. The primary reason is due to the leadership in the firm and the tax section. Stanley Blend kept us all together during some rough times and he assembled a good group of tax, estate and business lawyers and we all work well together and complement each other in our different skill sets.
The mergers with Strasburger and Clark Hill added other talented lawyers to the team. Estate planning is a complicated area of the law and it certainly helps to be able to go down the hall and collaborate with other skilled lawyers to talk through the issues. All the people in our office are incredible, from the staff to the attorneys, and it is nice to come to work at a place where we all enjoy one another.
AALM: How do you maintain work-life balance?
Stanush: The one major flaw in the legal profession is that the profession is not necessarily conducive to a good family life, especially now when you are expected to be constantly connected to work. I have been blessed to have a wonderful wife, Kathy, and an amazing family, including daughter, Annemarie (and her husband, Sean, and children, Ellie, Ben and Ford), daughter, Taylor, and daughter, Payton. We have been able to have a good family life. A strong faith in God and a lot of prayers have certainly kept our family strong, especially when the demands of the profession have put pressure on the bonds of the family.
AALM: Tell us about your hobbies or how you spend your downtime.
Stanush: I do have a number of interests outside of the law. One is bicycles. I still have my original bicycle that I bought with the first money I earned when I graduated in 1981 – a Miyata 610 touring bicycle that I still ride almost every weekend. I have three other bicycles and enjoy both road and mountain biking. However, the most enjoyable aspect of bicycling at this stage in my life is that I have a trailer I hook up to one of my bicycles and whenever our grandchildren come over they almost always are up for a ride in the trailer (and the two oldest have done the Tour de Gruene with me).