Sonja Ebron and Debra Slone each got a first-hand lesson about the challenges of representing themselves in civil court as laypersons.
When Slone returned a rental car in 2007, the company charged her for an earlier client's dent. When she refused to pay, the rental company sued her. Slone battled the car rental company until it dropped the case.
An answering service company overcharged Ebron for services in 2010. The company sued when she refused to pay up. Ebron turned down several settlement offers and won the case at trial.
During a weekly card game, Ebron and Slone shared their war stories and the idea for Courtroom5 was hatched.
"People are either getting sued for not being patsies or having to sue when someone takes advantage of them," said Ebron.
Slone has a doctorate in library science and was a library school professor. She has expertise in user-computer interactions and qualitative analysis. Ebron has a doctorate in electrical engineer and has been involved in several business startups.
The two women pooled their resources and experience and spent 18 months developing Courtroom5. The Durham-based company went live in 2017. Both work on the project fulltime.
"Through literally dozens of cases, we made a simple discovery about lawsuits," said Ebron. "Sure, we studied the basics of civil procedure, evidence and trial advocacy. But the most valuable thing we learned was the power of applying that knowledge as non-lawyers. We discovered that with a little training and the right tools, we could make things happen in our cases that few lawyers could. As a result, we now kick butt in court."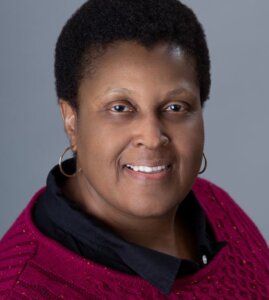 Courtroom5 is designed for people whose case is too small to warrant using a lawyer or if they can't afford one. It is not designed to handle nonlitigation matters, such as business formation, criminal law, estate planning or bankruptcy. No lawyer ever gets involved in a member's case through Courtroom5.
Step-By-Step Guidance
Ebron says anyone with a high school education should be able to navigate the program. "The average layperson essentially needs to understand some core concepts like the rules of evidence, legal research, and civil procedure. The more they can delve into the specific laws that affect them in their jurisdiction and understand the rules of how discovery occurs and how evidence is treated, the better off they will be."
Courtroom5 users sign up as members and pay a monthly fee. On-line resources then assist members in understanding how to develop a strategy for their pro se case, provide step-by-step outlines on how to prepare for and file a case as well as providing templates and research tools. "There is also a pro se community where our members gather and talk among themselves about some of the challenges they have," said Ebron.
"Early users were desperate and happy to find us and be able to represent themselves better than they could otherwise, and there are so many people out there who need our help."
Bootstrappable Model
Marketing thus far has been grassroots. "No one speaks to pro se litigants like fellow pro se litigants. We currently reach customers with our unique voice primarily through search engine marketing and email marketing," said Ebron, "but we're open to working with state Bar Associations, Legal Aid offices, or other organizations that want to help us further aid the pro se community."
"Our current business model is bootstrappable but the more funding we have, the faster we can grow, and we do want to scale very quickly because the need is out there." The company received a $ 50,000 NC IDEA grant in late 2018, and it may look for additional capital for growth later this year. "We're interested in raising capital to localize our service to each state because pro se litigants in North Carolina have different needs than those in Arizona or elsewhere. To prepare, we're continuing to research potential partners in each state and studying the local regulatory environment, and we look forward to growing our ability to assist the pro se community."