In class-action litigation, it can be tempting for plaintiff's counsel to assume that, the moment the court signs off on a settlement agreement, their work is done, their obligation to the class fulfilled. But in fact, their fiduciary responsibility does not end there.
The reality is that the attorneys representing the class are responsible for ensuring that every member of the class receive their share of the proceeds. That means choosing a bank to hold the settlement proceeds in escrow and execute payments to class members – a highly complex process that can take years to complete. Because of the fiduciary responsibilities, the time and the complexity involved, courts and even defense counsel often ask detailed questions about the plaintiff's choice of a bank.
With so much at stake, it's critical for every attorney to find a banking resource they can trust. "In no circumstances do you want to be going before the judge to explain why your class members aren't receiving their settlements," says a settlement administrator at a large West Coast plaintiff's firm.
A trusted bank that provides settlement services by holding the settlement proceeds in escrow and works with claims administrators to execute payments to class members is critical to ensuring a smooth dispensation of the proceeds. Also important to the process is ensuring that the funds themselves remain secure throughout the time it takes to define the class and distribute the funds – typically from six months to three years or even longer.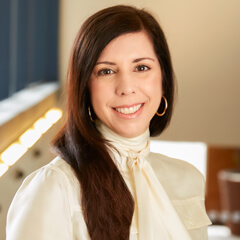 Selection of a bank is therefore one of the most important – but often least understood – aspects of successful class action litigation. The right banking resource ensures the effective delivery of every court-ordered cent into the hands of class members and in doing so protects the class's attorney from answering to the court for unnecessary mishaps and mistakes.
But how does an attorney or plaintiff's firm know which banks they can trust? "It helps to break the question down," says Francesca Castagnola, Senior Managing Director for Settlement Services at Western Alliance Bank, Member FDIC.
"It's absolutely critical to work with bankers who share your commitment to transparency, accountability and to serving the class," she says. "In my experience that trust is earned with proven expertise, transparent communication, responsive service and authentic relationships."
Proven Expertise: A Track Record of Excellence 
The banking of settlement funds requires knowledge of a unique and specialized universe of financial, regulation and market dynamics, along with the expertise to effectively marshal classes that can contain millions of members and distributions into billions of dollars.
For example, with more than 15 years of experience managing settlement funds in escrow and more than a decade of experience handling distributions, Western Alliance Bank has worked with all kinds of settlements, including handling single cases with funds in excess of $1 billion and distributions to more than a million class members.
It's also important to ensure the bank has the scale to efficiently and effectively handle large distributions – but you can't assume that bigger means better. Western Alliance ranks in the top ten of Forbes' ranking of the "Best Banks in America" – an indicator that it has a proven record for excellence. Western Alliance was also named the country's #1 regional bank by S&P Global Market Intelligence in 2018.
Transparent Service: Getting Every Detail Right 
Settlement distribution is a highly complex, long-tailed process, involving large numbers of individual plaintiffs, vast dollar amounts, multiple stakeholders, and judges who want not only complete assurance that funds will be protected and distributed properly, but also often demand detailed reports on the distribution's progress. Castagnola believes the process works best when information flows freely and transparently.
"We believe the attorneys and claims administrators who are responsible for those funds deserve to know every detail," she says. "Not only about how we're protecting their funds, but also about how we're staying compliant and working with the claims administrators to ensure proper distribution to the class."
Responsiveness: Open Lines of Communication
A key element of transparency is knowing exactly who to call when questions arise – from the court or class members, or from any of the other stakeholders – and, just as importantly, knowing they will respond quickly.
"We've worked with Western Alliance for years, and no other bank comes close on response time," says the West Coast settlement administrator.
Knowing that settlement and distribution matters demand around-the-clock attention, attorneys should seek knowledgeable bankers who pride themselves on responding quickly.
The Human Touch: Emphasis on Relationships
When you're responsible for the funds belonging to an entire class, you want to work with a real person. Attorneys and claims administrators should know whom to call when they have a question, and feel reassured that person will be there to answer the phone. They should never have to repeat context or explanations or wonder if their banker truly understands the intricacies of their case, the settlement or the account.
A partner at a New York accounting firm who oversees class action settlements says that personal service is why the attorneys he works with use Western Alliance Bank.
"When challenges come up, and they always do, we call Francesca or one of her senior team members," he says. "And we know they'll be the ones doing the work – not a computer or some person we've never met."
Class action litigators spend most of their energy, appropriately, focusing on winning their cases, and a lot less thinking about what will happen if they win. However, for plaintiffs' counsel, the complexities and challenges of a class action don't end after the court signs off on an agreement. In order to fulfill their fiduciary responsibilities to the class, attorneys must understand the basics of settlement-distribution process – and learn to identify resources who can help them successfully navigate its complexities and risks. That means it is incumbent upon every class action litigator to select a banking resource they can trust.