---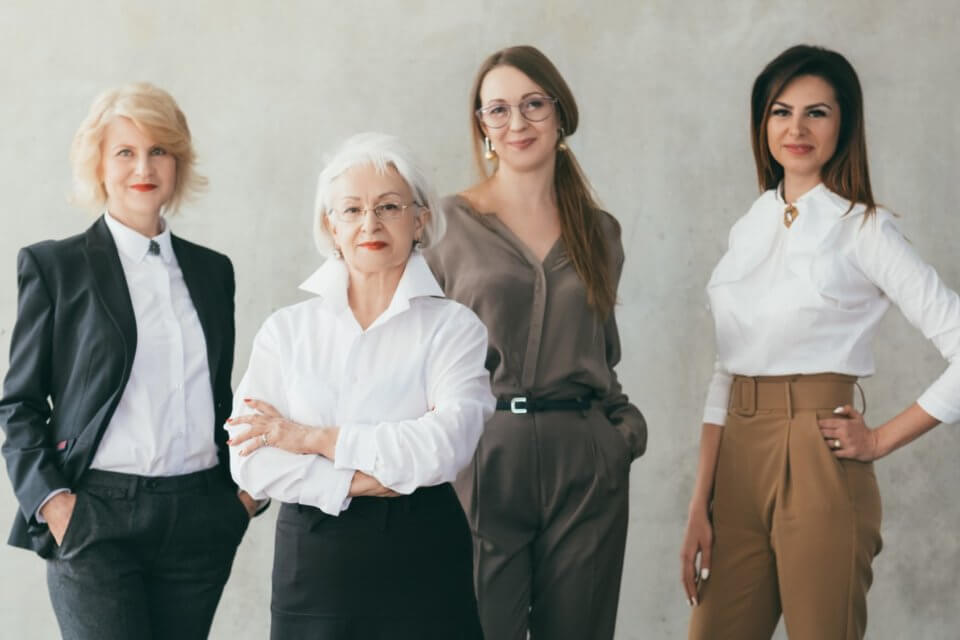 The MWL Gender Data Project has been a key area of focus for Minnesota Women Lawyers (MWL) for nearly a decade. As a member organization dedicated to advancing the success of women attorneys, MWL works to identify and address gender inequities across the community. In doing so, however, MWL's work was substantially limited by the lack of demographic data specific to the Minnesota legal profession.
This obstacle first moved to the forefront in 2010 when then-MWL President Judge Elizabeth Cutter established the MWL Parity Taskforce to determine the status of women lawyers in Minnesota, including the barriers to parity and the most effective methods to overcome those barriers. In an effort to establish a baseline of women lawyers in Minnesota, MWL quickly learned that the number of women practicing law in Minnesota was unknown. Demographic data, including gender, was not collected for lawyers registered in the state.
Early in its work, in an effort to better gauge the scope of attorney demographic data collection practices across the country and identify possible best practices models, MWL engaged in an extensive review of such practices in all 50 states. MWL's 50-State Report, finalized in the summer of 2012, identified a wide range of data collection practices across the country and provided valuable direction for the organization's future efforts.
In spring 2011, MWL President Cutter presented remarks about the ongoing work of the Parity Taskforce at MWL's Annual Judges' Dinner. Given the lack of demographic data, she mentioned that no one knew how many women attorneys were practicing in Minnesota. Minnesota Supreme Court Chief Justice Lorie Gildea, who was in attendance at the Judges Dinner that evening, took note and took action. Within two weeks of the event, Chief Justice Gildea, with the support of other Minnesota Supreme Court members, authorized a change to the Minnesota's attorney registration form, which allowed the initial collection of demographic data.
Subsequently, the State of Minnesota began formally collecting demographic data in the fall of 2011, allowing attorneys to indicate gender on their annual attorney registration form voluntarily. A complete year of data first became available in the fall of 2012. At that time, out of a total of 21,007 attorneys authorized to practice in Minnesota (and listing "Minnesota" as their registration address), 10,087 indicated either male (5,921) or female (4,166) on their registration form. Likely due to the newness of the question, as well as the question positioning on the actual form, more than half of these attorneys either left the question blank or checked that they "preferred not to answer." Clearly, this initial data was not statistically significant. However, it was a tremendously important first step in Minnesota's data collection efforts.
In the spring of 2013, MWL launched its "I Want To Be Counted" campaign to encourage attorneys to complete the gender demographic question on their attorney registration form. In creating this initiative, MWL reached out across the legal community, not only asking attorneys to complete the demographic question, but also providing information as to why comprehensive demographic data was so important.
During the following years of the State's data collection, the number of people "checking the box" continued to increase, but the annual results still did not provide enough of a response to conduct a statistically significant analysis. As a result, MWL contracted with the University of Minnesota (UMN) in the fall of 2014 to conduct a gender classification project, with the intent of securing the desired demographic data.
Utilizing U.S. Census data as its basis, and comparing it to a list of attorneys registered in Minnesota, the UMN analysis tallied whether each first name was gendered male or female (The study's findings and analyses are limited to these database name-assignment generalizations. MWL recognized that this methodology did not provide for an individual to specify one's own gender classification, and subsequently could not take into account an individual's self-selected gender identity). In May 2015, MWL was pleased to publish its first Gender Data Report. Given the UMN analysis, of the 29,091 attorneys licensed to practice in the State of Minnesota at that time, 99.7% were able to be classified for purposes of this research. The analysis found that of that 99.7%, 63% of the lawyers registered in Minnesota were male and 37% were female. For the first time in the state's history, this study provided a baseline number of women attorneys registered in the State of Minnesota. Although further data points available for analysis were limited, the 2015 MWL Gender Data Report was a monumental step in providing baseline data on the demographic makeup of the Minnesota legal community and further highlighted the need for, and value of, continuing data collection.
With building support for additional data collection, advocated by MWL, other affinity bar associations and across the bar community, the Minnesota Lawyer Registration Office began collecting race/ethnicity demographic information in addition to gender data in January 2016. Furthermore, a response to the demographic questions was now mandatory, and a "choose not to answer" option was also added to both questions. As a result, for the first time in its 2016 Annual Report of the Minnesota Judicial Branch, the Court provided statistically significant demographic data. This 2016 Annual Report marked another important milestone in the effort to better understand the make-up of the Minnesota legal community. Furthermore, the Court's data closely reflected the data collected by MWL in its 2015 Gender Data Report released the year before, providing an even more accurate baseline snapshot.
In 2018, to further gauge trends within the Minnesota legal profession and to establish a long-term demographic baseline, MWL once again collaborated with the University of Minnesota to repeat its gender classification study. In February 2019, MWL released its MWL Gender Data Project Follow-Up Report. The results of the project found that of the 33,580 attorneys licensed to practice in the State of Minnesota at that time, 99.1% were able to be classified for purposes of this research. The analysis found that of the 99.1%, 61% of the lawyers registered in Minnesota were male and 39% were female. This 2018 result compared to MWL's 2015 Report where 63% of the lawyers registered in Minnesota were male and 37% were female.
Notably, in the summary of its 2019 Report, MWL recognized that it was not likely to conduct its gender classification study again. Certainly, the 2015 Report was ground-breaking in providing the first-ever baseline number of female attorneys in the State of Minnesota, and the 2019 Follow-Up Report helped to reinforce and re-evaluate those original findings. However, MWL also recognized that the data available to MWL for its gender classification analysis presented serious limitations, given it did not include many variables that would assist in the further determination of parity across the profession. Furthermore, the baseline data was now duplicative of the data gratefully being released each year in the Annual Report of the Minnesota Judicial Branch. Additionally, MWL acknowledged the important and evolving conversation about gender in our society, thereby making the binary male/female classification reflected in its study quite limiting.
As MWL concluded its 2019 Report, the organization encouraged further comprehensive data collection by the State of Minnesota, and particularly advocated for a cross-comparison of the gender and race/ethnicity data currently being collected on the Minnesota attorney registration form. This cross-comparison would provide, for the first time, a demographic understanding of the number of women of color attorneys in our legal community.
In September 2019, with the release of the 2018 Annual Report of the Minnesota Judicial Branch, MWL was very pleased to learn that the Court's report to the community did include a cross-comparison of gender and race/ethnicity with its attorney demographic data. For the first time, statistics reflected the number of women lawyers by race and ethnicity in the State of Minnesota. This cross-comparison is another significant data milestone, particularly as the legal community collectively works to better understand the make-up, unique experience, and potential barriers for women of color attorneys in Minnesota's legal profession. However, more work is still necessary as nearly 3,000 attorneys chose not to answer the race/ethnicity question in 2018. If those numbers are reassigned to any number of specific race/ethnicity categories, that could provide useful information for future analysis.
MWL is grateful to the Minnesota Supreme Court for its collection and reporting of both gender and race/ethnicity demographic data as part of its Annual Report of the Minnesota Judicial Branch. MWL further recognizes the many leaders and volunteers who made this decade-long effort possible, including Judge Elizabeth Cutter, Adine Momoh, Judge Kathleen Sanberg and Kate Westad. MWL has also been honored to partner with affinity bars and the greater legal community in advocating for collection of this important demographic data. We recognize that comprehensive and long-term data collection and analysis is vital to the strength of the legal profession. MWL continues to advocate for additional data on practice type, employment titles or positions, employment status (full- or part-time) and compensation, as well as disability and LGBTQ status. It is only through the continued collection of comprehensive data that we can better answer important questions related to parity within the legal profession. Why is pay equity an issue? Why are some women leaving the profession or leaving certain types of jobs in the legal profession at a much higher rate than men? What additional challenges might exist for attorneys who are women of color, LGBTQ+ or persons with disabilities? Clearly, our work continues.
It is MWL's mission to advance the success of women attorneys and strive for a just society. To that end, we provide leadership, professional development, networking and mentoring opportunities for women attorneys at all levels. Furthermore, MWL is excited by these efforts to "count" the number of women in Minnesota's legal profession and to better understand what it will take to achieve not only parity, but more importantly, equity for all women attorneys. We look forward to continuing our efforts where change is needed and advocating for all women in Minnesota's legal profession.
---
Trending Now