Attorney at Law Magazine writer Susan Cushing sat down with Northwestern professor of law Zachary Clopton, recent recipient of the 2020 Civil Justice Scholarship Award from the Pound Civil Justice Institute, to discuss his career.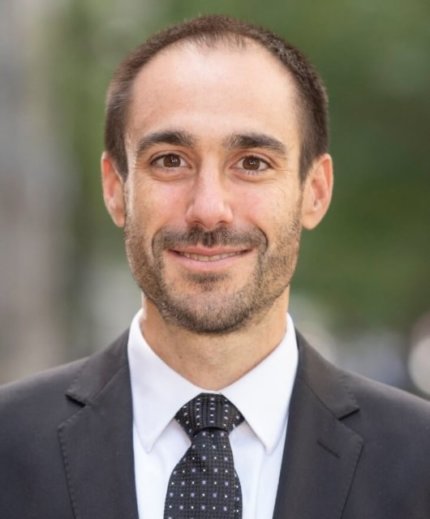 AALM: What drew you to a career in law?
Clopton: I was drawn to law both because it is vitally important to how we structure society and because I like solving the types of puzzles that law presents.
AALM: Can you tell us a little about your experience working as Assistant United States Attorney in Chicago?
Clopton: I like to say about my time at the U.S. Attorney's Office that if I wanted to be a lawyer, I would have never looked for another job. I really enjoyed the work of being an AUSA, and I had wonderful colleagues in that job.
In the Civil Division in Chicago, we were all generalists. We got to handle all types of civil cases, and all aspects of litigation from investigation to trial to appeal. I loved that about the office.
AALM: What made you decide to make the transition to academia?
Clopton: Being a law professor is mostly about research, writing and teaching. The simple story is that I discovered I loved research, writing and teaching. I only found this out by trying. I worked on some independent writing projects and served as an adjunct professor while in practice. Doing so helped me recognize that legal academia was for me.
AALM: What is the biggest change you see coming ahead for law schools?
Clopton: Obviously the biggest challenge for law schools is adapting to the coronavirus and what it means for legal education and the legal profession. This is a challenge that is preoccupying all of us. Exactly how we will meet that challenge is far from certain.
AALM: How did it feel to be the recipient of such a prestigious award as the Civil Justice Scholarship?
Clopton: It was such an honor to receive the Civil Justice Scholarship. It is always nice to know that people appreciate your work. Given my background as a practicing lawyer, I try to write legal scholarship that connects directly to the practice of law. So, it was especially meaningful to have this work recognized by an organization like the Pound Institute.
AALM: You appear to be a prolific writer. Is there any particular topic that you were especially passionate about and if so, why?
Clopton: One area that I have been focusing on recently is state courts. Most law school civil procedure classes focus on federal courts, but state courts are important too. Studying state courts and state procedure has shown me that there are lawyers and judges doing innovative things across the states, and even people interested in federal courts could learn a lot from them.
AALM: What experiences were most significant or impactful to you while clerking in the United States Court of Appeals?
Clopton: I clerked for an amazing judge, now the Chief Judge of the Seventh Circuit, Judge Diane Wood. Judge Wood is a fantastic judge and a wonderful person. I cannot thank her enough for everything she has done for me.
AALM: Tell us a little about your life outside the university.
Clopton: I am married with two young kids, Taylor (6 years old) and Nate (5 months). My wife is Dr. Katherine Kinzler, Professor of Psychology, University of Chicago.