What productivity tool should every lawyer or attorney be using? To help lawyers and attorneys with productivity, we asked lawyers and business professionals this question for their best tips. From acquiring an e-signature software to organizing with ScheduleOnce, there are several tools that can help you become more productive for years to come. 
Here are nine productivity tools for lawyers and attorneys: 
Collaborate in DropBox

Automate Repetitive with Zapier

Protect Passwords with LastPass

Organize with ScheduleOnce

Take Notes on the Go with Evernote

Boost Productivity with Trello

Look into an Answering Service

Acquire an E-Signature Software

Unite All Needs with G-Suite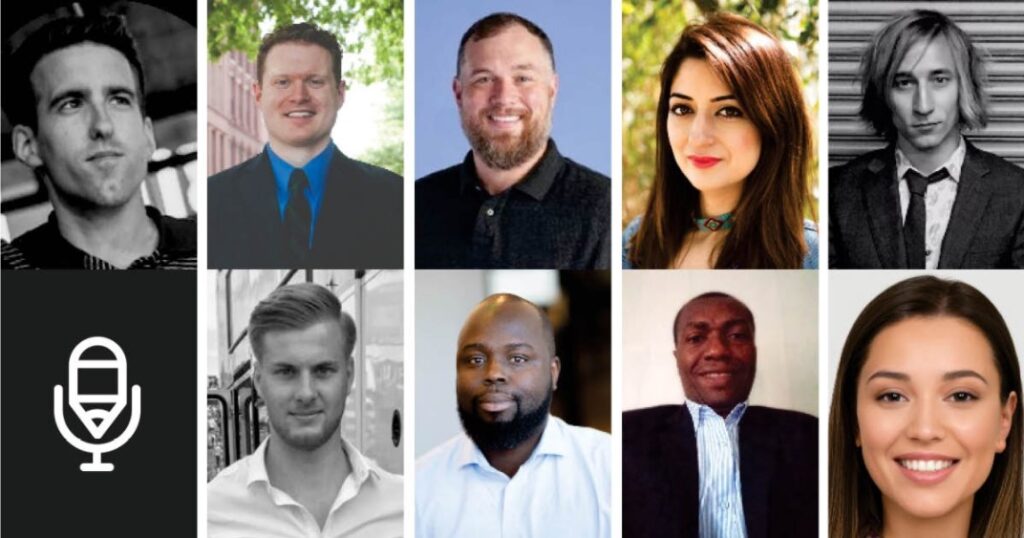 Collaborate in DropBox 
My belief is that efficiency is the key to success in today's society, especially for enterprises. Using claims that lawyers are falling behind in technology, it may be time to get your legal practice up to speed with some of the excellent digital tools available. Dropbox is the perfect cloud-based storage solution for case data backup. It lets you exchange and collaborate on documents, protects vital data, and provides live assistance if needed.
Eric Rohrback, Hill & Ponton
Automate Repetitive Tasks with Zapier
Every attorney could benefit by using an automation tool such as Zapier. These apps help automate repetitive tasks between two or more apps. An automation app frees up attorneys and staff time to work on more important tasks. Anything where you have to move information from one app to another. If you are an attorney that has systems in place where you have to move information from one app to another, I highly recommend using an automation app.
Tate Meagher, Meagher Law Office, PLLC
Protect Passwords with Lastpass
It's important for a lawyer or attorney to ensure that their information and their client's information is secure. You need long and complex passwords, but you also need several different ones for your accounts. Lastpass is an app that locks your passwords in a secure place. You can access your passwords from any device with the installed app. Most importantly, it has layers of encryption when protecting your data. This tool is essential when helping with productivity and keeping information confidential.
Patrick Hicks, Trust & Will
Organize with ScheduleOnce
Attorneys have to go through numerous meetings every day, with clients, colleagues, judges, and others involved in the case and a meeting scheduling tool is a must-have for every attorney. ScheduleOnce is a cloud-based scheduling solution that can help lawyers save lots of time, eliminate email back-and-forth, and end double-booking forever. It connects with a wide range of calendars and platforms, including video integrations. It lets you update your schedule in real-time and allows your clients to choose the appointment slot that fits their needs best. You can easily create booking pages and then add them to your website or put them into your social media pages. You can send automated email and text reminders before the meetings as well. 
Hamna Amjad, Physicians Thrive
Take Notes with Evernote
Every lawyer or attorney should be using the Evernote note taking app. This application is extremely helpful in organizing, taking, and utilizing notes. As a lawyer, you take a lot of notes when reading cases and documents and Evernote is the perfect application to help you through your note taking process. It is free to start using Evernote and you can upgrade to the paid version to get even more features and benefits.
Chris Gadek, AdQuick
Boost Productivity with Trello 
Trello is an extremely powerful productivity tool that allows you to manage your time efficiently. Trello is a workplace equivalent of Pinterest. The interface is such that you can create boards for your projects, allowing you to visualize the project you are collaborating on. You can make your contributions to any project by inserting comments or attachments and interacting virtually with your colleagues. 
Oliver Andrews, OA Design Services
Look into an Answering Service 
I know a few lawyers that have acquired an answering service for their business and they talk about how they have their day back. Answering services handle all incoming calls, messages, appointment settings, and FAQs. This frees up a lot of time for lawyers to focus on their clients and more important matters. It also covers evenings and weekends so no call goes unanswered. It is less expensive than a receptionist and is 24/7. That is one tool I think lawyers should have.
Derin Oyekan, Reel Paper
Acquire an E-Signature Software 
Putting pen to paper is at the heart of an attorney's work. Whether it's a court process or a legal document, a lawyer must apply his signature to seal the deal. One productivity tool every lawyer or attorney should using, is a remote signature tool. Productivity tools like HelloSign allow lawyers and their clients to sign a document remotely from anywhere in the world. Many lawyers have lost important briefs because of their inability to sign or get the signature of other parties to the transaction. With a remote signature tool, however, time and space are no longer barriers to securing the brief.
Nonyerem Ibiam, Law Truly
Unite All Needs with G-Suite 
G-Suite, a professional product from Google, is a wonderful and more versatile option for you. You may use it to organize your sessions, send emails, and collaborate with colleagues and other authorities in real-time. Moreover, you can organize your files with Google Drive, manage Gmail and work schedules, notes, and meetings efficiently with secure communication. The great thing about G-Suite is that you may utilize any of the service's products with your own custom domain.
Jill Sandy, Constant Delights