Walk down the hall at many law firms and you're likely to find at least one attorney hunched over their computer writing software to make legal services more accessible to the public … and to make themselves rich.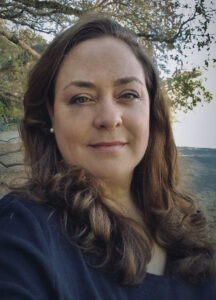 In fact, since 2015, the number of tech solutions for the legal industry has jumped from 70 to about 3,000, according to Maya Markovich, executive director of the Justice Technology Association (JTA). Law schools at Campbell, Duke NCCU, UNC and UC Hastings all have legal tech incubators nurturing and supporting developers.
The basic technology has been available for years. "The legal profession finally began feeling a broad urgency to modernize, meaning the need to bring it up to modern standards, and implement current tech and processes to benefit all parts of the industry ecosystem. This pressure was driven by globalization, technology, generational shifts, and most crucially, client needs and expectations," said Markovich.
The JTA was formed earlier this year to support early-stage, consumer-facing legal tech companies worldwide. "The entrepreneurs think we can share some best practices and ethically gathered data to identify trends. There's just a general lack of understanding about what works and doesn't work in this space," said Markovich.
The founding companies are People Clerk, Courtroom5, Hello Divorce and Easy Expunctions. JTA is accepting applications from startup and early-stage justice tech companies around the world offering consumer-facing apps covering a broad spectrum of civil and criminal matters. 
A Common Voice
While cases involving LegalZoom, Upsolve, and AVVO nudged open the door for online legal service providers with regulators, the justice tech industry still has an uphill battle.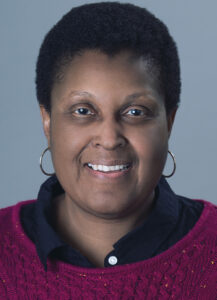 "There are two issues that we tend to face in common on the regulatory side," said Sonja Ebron, co-founder of Courtroom5. "The primary one is unlicensed practice of law enforcement by state bars. We felt that by banding together, we would have an opportunity to share information about the sector and consumer demand to regulators at large collectively rather than as one-offs, and to have a common voice on advocacy around regulatory reform." 
Courtroom5 is a low-cost AI driven service that helps people represent themselves in complex civil cases. 
Ebron said fee-splitting is the other hurdle. "Some justice tech concepts work to facilitate easier access to attorneys for those customers who want to work with law firms. Yet there are advertising restrictions and fee-splitting rules that often limit our options. We want to educate regulators on the various ways we envision working with lawyers." 
Access to Capital
Early-stage justice tech companies, like most startups, need to rely on access to venture capital when angel capital isn't available. But mainstream VCs have not yet discovered the sector so another of JTA's goals is to act as a resource for investors and financial supporters exploring justice tech funding opportunities. 
"Most legal tech is actually law firm tech, solutions designed to improve some aspect of practice management. There's lots of investment in this sector. VCs are hesitant to invest in justice tech — solutions designed to directly empower legal consumers — for the same reasons most investors passed on Uber, AirBnB, and other disruptors in a regulated space. However, each of the JTA founders leads a VC-funded company, and there are funds dedicated to the space. But more is needed," said Ebron.
"We've been heartened by the strong positive response to JTA's call for membership applications, and we're onboarding new members now. We've also seen significant interest from investors who want to learn more about the sector and to connect with our membership for deal flow."
For more information, visit justicetechassociation.org.