---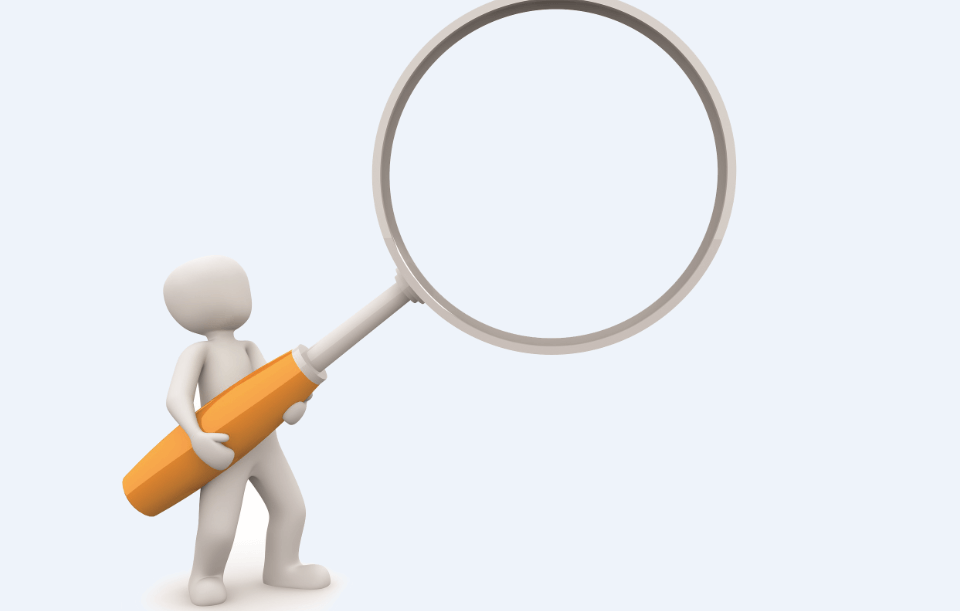 Invariably, attorneys will come across a case where a witness needs to be located. While most of the instances are pretty straightforward and the information already available, there are times where the witness information is vague, incomplete or completely inaccurate. As private investigators, we are often faced with helping attorneys locate witnesses after they've exhausted many of their basic resources. It is not uncommon to find that although their process is good, incorrect information often presents a hurdle that is difficult to overcome. Here are some basic tips.
Make Sure You Have the Right Person
Whether the information is provided by your client, other parties involved, a police report or insurance company witness statement, there is a possibility that the information is incorrect. Two of the most common problems are the wrong spelling of names and the lack of personal identifiers. If the information is coming from a police report, the officer preparing the report will likely have asked the witness for identification. Although this will include the date of birth and address, there is a likelihood that the address is not current. It is not uncommon for people to move and change their address, but forget to update this information on their driver's license or in the motor vehicle records. Statements provided by insurance companies may also include vague or incomplete information. Their source is typically their claimant and it is not uncommon to find names spelled incorrectly and addresses completely wrong.
After exhausting all of your basic search methods, it may be time to reach out to a private investigator. Here are some of the basic steps investigators take. One of the first things we do is verify that we have the right person. If any identifiers, such as a date of birth (DOB) or social security number (SSN) are lacking, it is important to develop these as they are a crucial key to finding that individual. Although a check through the court records online and a basic search engine query may help, the results can often be hit or miss. Investigators have access to private databases that contain information culled from multiple sources. The database companies accumulate the information in bulk and screen investigators prior to allowing them access to their files. These pay-per-use databases often limit access to licensed private investigators, collection agents and law enforcement. In many instances, these databases will be the first step in making positive identification of the person. They typically have comprehensive information regarding the individual's addresses, phone numbers and relatives, which makes the process less challenging. If the investigator has confirmed the identification of the witness and located potential addresses, the next decision is how to make contact.
Make Sure Your Contact is Done in Such a Way to Maximize Results.
You should be clear with the investigator as to how you would like initial contact to be made. If you are just looking for an address or phone number and would like to do the contact yourself, make sure you let the investigator know this. The investigator will then likely make contact with relatives or others under pretext so as not to allow the subject to be aware that anyone is looking for him or her. An example of why this would be beneficial would be if you were trying to serve the individual with the subpoena. If you suspect they may not be cooperative, it helps to have the contact made after the subpoena is already prepared and in the hands of a process server.
More often than not, the attorney won't mind having the investigator make first contact. A series of phone calls or inperson visits to addresses often results in a quick and successful locate. This straight up approach usually softens up the witness and prepares them for a future call from the attorney or paralegal.
Keep in mind that these suggestions don't take into consideration witnesses who, for a variety of reasons, do not have any good contact information. Sometimes the attorney may be looking for a criminal who is actively staying off the radar, an individual without a fixed address, or a person identified from many years back. This requires the investigator to do some fieldwork and visit past addresses, contact confidential sources and be creative in pretexting. Many investigators have their own sources with law enforcement or out on the street. If the person is out of state, the private investigator should have good contacts nationwide. Nowadays, many people can be located by computer and phone. However, the investigator must also be prepared to get out into the field and be creative in their techniques. A good investigator will not mind providing an attorney some basic details on the steps that they plan to take and it is often the product of working together that the results come back quickly.
---
Trending Now