Attorney at Law Magazine asked two law firm CMOs — Barbara Malin and Erin Meszaros — to share their perspective on the current environment and the outlook for the legal industry. Malin is the chief business development and marketing officer of Jackson Walker LLP. Meszaros is the chief business development and client service officer of Eversheds Sutherland, and the former president of the board of directors of the Southeast Region and was the 2019 LMA Annual Conference co-chair. 
AALM: Tell us a bit about your firm and how it has initially reacted to COVID-19 internally.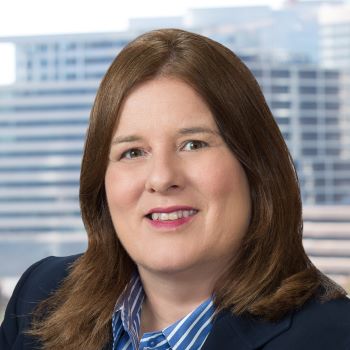 BM: Texas born and raised, Jackson Walker has helped businesses of all sizes find opportunity in economic crises for more than a century just as it is helping clients today with challenges arising in the wake of the COVID-19 pandemic. Jackson Walker began its preparation for the current pandemic before COVID-19 began infecting human beings. As part of its disaster recovery and business continuity planning, Jackson Walker's team of senior managers has developed and continually re-evaluates the firm's preparedness to react to a wide variety of events that might affect its ability to serve clients. While COVID-19 is unprecedented, Jackson Walker's plan for business continuity is robust and served us well in preparing to seamlessly transition over 400 attorneys and an equal number of professional staff to remote work. Our preparation enabled us to continue to serve clients while simultaneously re-configuring our entire work environment. As we begin to contemplate the re-opening of our offices, our business continuity plan continues to guide us.
EM: Internally Eversheds Sutherland has maintained our collaborative nature and increased our communications in order to weather the disruption of COVID-19. I have been impressed by how the firm, across all departments and jurisdictions, has pulled together to be sure the superior service our clients are accustomed to remains the same.
AALM: What advice would you give lawyers about how they are going to market [in this environment]?
BM: Now is the right time to reach out to clients. Lawyers should be focused on supporting their clients with immediate needs, whether those needs are personal or professional. Now is not the time to let the e-alert from the marketing team do all of the talking. Now is the time to pick up the phone and speak with clients. Clients often interpret radio silence during times of challenge as disinterest at best and cause for concern at worst. Lawyers have an ideal opportunity in this environment to demonstrate that they are proactive, not reactive, and take this opportunity to care for their clients and learn about their new priorities and needs. Lawyers should look for ways to provide help, even if the help their clients need at the moment isn't legal.
AALM: What has your team been doing to reach out to clients?
BM: The smartest firms are staying true to serving the needs of the clients who have made them who they are. It is said that great clients make great lawyers, and in this environment, great lawyers serve the clients who have made them great. At a practical level, this means that not only lawyers, but also their marketing and business development teams need to listen to client priorities. In the market Jackson Walker serves, clients began early on to express a need for succinct advice. As a result, we have focused on developing resources that are both time-sensitive and responsive to client needs. We've created a living FAQ document that answers the questions we receive most frequently from clients, consolidated our multiple daily alerts into a single daily digest, created a five-minute podcast that hits just the points clients most urgently need to know about important developments, and created viewable on demand webinars as supplements to more traditional forms of content.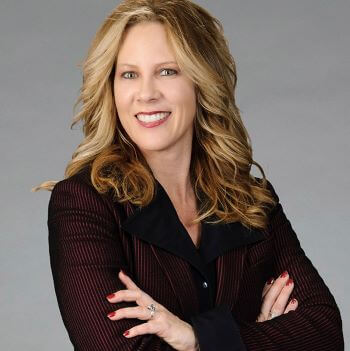 EM: In the onslaught of the virus, when no one knew the effects nor the damage, we began producing written materials and webinars, a lot of them, to assist our clients as they too were in the stages of trying to figure out where things were headed and how it was truly going to affect them. This was not a disruption like any we had seen before. This was not limited to a particular jurisdiction. This was not limited to a particular industry, and this was not limited to a particular piece of the economy. This was a world problem. With this in mind, it quickly became apparent that our clients were in information overload. What they needed was a trusted advisor. They needed someone to collate all of the good advice that was out there, but to present it in a very concise and confidential manner to determine how best to navigate the present issues and the future. While all of the materials were helpful, it was too much. Email boxes became flooded with "stuff." Precious time our attorneys spent creating valuable material was being wasted as clients did not have enough time in the day to read through what every law firm was producing so we turned our attention to deciphering all of the material available and walking our clients through the most valuable pieces of it. We are still producing valuable content that is available on our COVID-19 website page but we are focused more on each individual client and being that trusted advisor. Clients need you to be well versed in the law but they also need you to show empathy and to understand the bigger picture of what is to come for them as a business.
AALM: What are some of the more clever marketing initiatives you've seen?
EM: When working through a crisis you really don't have time to be "clever."  Your clients need you to be honest, open and educated. They need to know that you are genuinely in it with them, that you have their best interest at heart and you will help them through every aspect of the crisis. That personal/tailored approach is, in my opinion, the best way to be clever. Go back to the basics. They say you never really know who you can count on until you are in the trenches with them. Clients know who they want in the trenches with them and it probably doesn't include a clever marketing initiative.
AALM: What are some of the challenges working remotely has presented your firm when it came to executing marketing?
EM: We are extremely lucky as we have a really strong technology department and have not had any issues with working remotely.  We were able to set up as a remote workforce relatively quickly and our entire Marketing and BD function did not miss a beat in getting the same level of services out to our internal clients as when we were physically in the office.  The biggest challenge we have faced in executing our marketing efforts remotely is getting our lawyers comfortable with face-to-face marketing now has to be screen-to-screen.  Many of our lawyers pride themselves on that very personal touch by interacting with clients on a daily basis by being available to them, physically, in the client's office. We have many clients for whom we have weekly visits where our lawyers work from the client's office so they can be available should the client need to walk down the hall and ask a question.
BM: The most urgent challenge of working remotely in the current environment has been the need to remain flexible. New laws and regulations are announced at press conferences that take place perilously close to daily publication deadlines. Work extends long into the evening and consumes the weekend. Our colleagues are facing demands that they would never face at the office. Some have sick family members. Some become sick themselves. Many are schooling children while working side by side with their spouses for the first time in their lives. Cross-training has never been more important. Back-up plans are a necessity. And a sense of perspective can be the antidote to stress run amuck.
AALM: What are some of the technologies that have best aided you in staying connected and on track?
BM: Even before it became necessary to transition the entire firm to remote work, Jackson Walker had a robust suite of technologies that allow for efficiency both in and out of the office. When it became apparent that the need to prepare for sheltering in place was imminent, the firm's network was scalable to support 800 attorneys and professional staff working remotely. Existing instant-on VPN and remote virtual desktops have enabled seamless access to firm resources and to the firm's document management system. Voice over internet protocol phones have allowed calls to office phone numbers to be answered from home. Setting out of offices messages has not been necessary because lawyers and staff are as accessible remotely as they are in the office. Teleconferencing, which was already an integral part of firm culture, has been enhanced to allow hundreds of lawyers and staff to join office and firmwide meetings thereby continuing the firm's collegial environment. Instant messaging software has come into increasing use as a tool for quick check-ins and fast decisions.  Dashboards have allowed visualization of real-time data.  All of these technologies have allowed 800 colleagues to work together to continue to support clients when they need us most.
EM: Our marketing technology team has done a great job over the years of investing in technology that allows us to be more efficient as well as providing us with top level marketing technology solutions to maximize our efforts.  One great example is the use of LinkedIn Elevate. We implemented this software several years ago and substantially increased our social media presence within a few short months.  Our lawyers now have one place they can go to, it serves up all of the items we have available, to quickly repost to LinkedIn and Twitter.  This has definitely helped us keep up our line of communication through our social media channels. In addition, our entire team keeps time a few periods throughout the year and the first few weeks of COVID-19 gave us the opportunity to see where we might have a dip in service, which I am pleased to say we did not. Keeping time, as the lawyers do, allows us the opportunity to monitor whether our team is being asked to deliver services in support of our firm's goals and objectives and assess where to deploy our expertise.
AALM: How large of a shift have you needed to make in your firm's overall marketing and business strategy? Do you think law firms as a whole need to be reassessing more or less?
EM: Since this disruption has clearly affected the world in general, it is almost certain that every business around is reassessing its business objectives and strategy. Our clients are the backbone of our strategy and providing superior service that allows our clients to meet their own goals and objectives remains our immediate priority. What may change or need to be reassessed is how we act upon that strategy to serve clients in ways that are meaningful to them as times and needs continue to evolve.
BM: Clearly, most clients are facing a sudden shift in their priorities. Business has been unexpectedly disrupted. Economic instability of unknown duration looms large. Legislative and regulatory changes have become a daily occurrence. Employers now face an environment that may see them bringing employees back into a workplace that has been transformed by the need to govern interactions in ways that prioritize infection control measures. All of these changes call for business-focused legal counsel. Law firms who are not already focused on these priorities will miss opportunities. The marketing and business development team can help create an environment that is driven by client needs. It can act as an advocate for outreach to clients, provide talking points for engaging with clients, and help develop creative approaches to pricing that support budgetary certainty while providing clients with immediate bandwidth to address urgent requirements that have arisen in this new environment.
AALM: How do you see this affecting your business development strategies in the future? Will things go back to "business as usual" or will this be a spark of change for your firm?
BM: The rapidly evolving response to COVID-19 has provided an opportunity to showcase the value of the legal marketing and business development function. Entirely new areas of expertise have sprung up within law firms almost overnight, driven by statutory and regulatory changes. During this time of intense activity, the Jackson Walker marketing and business development team's up-to-the-minute knowledge of the firm's scope of work has enabled the firm to identify synergies and to prevent unnecessary duplication of effort. We have provided a consistent voice for the firm and have listened to client feedback to develop time-efficient and cost-effective ways to provide resources. While certainly the current pace of marketing activity is not sustainable for most firms, marketing and business development teams that have risen to the occasion to demonstrate how their activities play an integral role in client care can expect to have a seat at the table that outlasts the current crisis.
EM: The world has been affected so there will definitely be a change and the clients will lead the effort.   I personally believe that our business development strategies will result in more personal touches and enhancing that trusted advisor role and will, in the short term, create less events and mass marketing.   Branding will still be relevant but this crisis will definitely change the way lawyers are hired.   People will remember what you did to help them during this time.  If you were the law firm who proactively called up the clients to ask "what do you need from us to get through this" it will be remembered.   I think now more than ever our clients are looking for our lawyers to show empathy as they already know they are smart, qualified practitioners.   Will we go back to "business as usual"?  Possibly, but in reality I think "normal" will be a little different no matter how you look at it.  Humans are known for their short memories.  But it will be interesting to see the psychological long term affect this crisis will have on the human population as it could be our short memory just got a little bit longer.
AALM: Is there anything else you would like to add?
BM: The current environment presents an opportunity. Create hope. Become the firm that you aspire to be. The habits our firms develop today will endure for years to come. Changes that might have been perceived as painful or not in character for a law firm may now be shown to be necessary. Remote work, staggered shifts, technology-forward, paper-light, and digitally engaged environments are no longer the wave of the future. They are all here today. As the "new normal" becomes the "normal," marketing and business development teams should evaluate what worked well and what presented challenges in this environment so that they can continue to refine their plans.