We sat down with Susan Saltonstall Duncan, the president of RainMaking Oasis, to discuss her new collaborative work, "Building Enduring Client Loyalty: A Guide for Lawyers and Their Firms" and how attorneys can apply its lessons to their practice to find better success.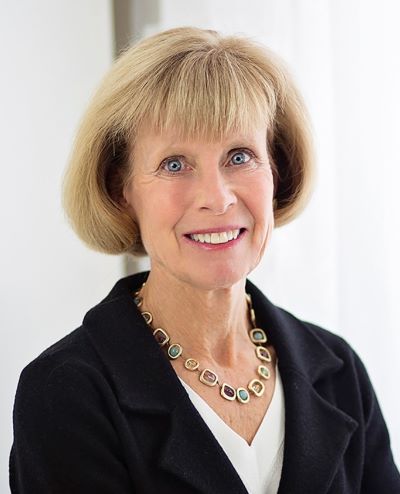 AALM: What's the biggest mistake lawyers are making when it comes to their clients?
SSD: Many partners still are not engaging proactively with clients on their broader business and legal needs – they often are reactive, waiting for clients to raise issues, and focus only on the matters they are working on or on selling new work to the client without really exploring and listening to the challenges and priorities clients have. They need to be more knowledgeable about clients' business and industry, ask good questions and listen and learn.
AALM: What step can make the biggest impact when it comes to inspiring client loyalty?
SSD: Making clients feel that you are their partner, not just another lawyer or vendor.  This means providing additional value and advice beyond the matter you are working on and understanding what drives the client professionally, what his or her internal political challenges are, how to help them succeed and make them look good to the GC, CEO, CFO and board members.
AALM: What are some traits of the firms that are able to maintain long-term client relationships?
SSD: The firms that do best at long-term loyalty are those that seek out and act upon client feedback and suggestions for improvement. Even when a client says they are satisfied with the work the firm is doing, there is always more the firm might do to deliver services more responsively, cost effectively or with lawyers who may have better chemistry with the client, and to add value beyond what the client has retained the firm for.
Client feedback should be done formally once a year but should also be sought after every matter ends and even on an ongoing basis with the various client contacts lawyers might be working with.  Engaging regularly in these types of conversations also gives the law firm an advantage at identifying future needs the client is likely to have.
AALM: What are some of the steps law firm leaders need to take to improve personally?
SSD: Law firm leaders need to put clients at the center of their firm – the vision and culture of the firm, their strategic plan, the customer experience clients have across all aspects of their interaction with the firm, innovation and how they compensate partners. Too often, firms focus primarily on partner profits and partners are compensated for originating new clients, but not necessarily on keeping clients happy, mentoring associates to service clients and growing more work through expansion to other partners and practice groups.  Leaders themselves must interact with the firm's key clients to ensure that those clients have access to the firm's top management to voice concerns and feel they are being cared for and appreciated.
AALM: Is technology a key to client loyalty? How can it help or hinder?
SSD: There is a lot of innovation happening in the legal marketplace using technology to automate certain routine aspects of legal matters, for example, eDiscovery in litigation, contract management as well as in budgeting, project management and knowledge management. But applying technology to become more efficient and to provide value to clients requires lawyers to engage in developing new tools and approaches together with clients. It is not effective for firms to develop technology they think will solve a problem without defining the problem and solution with clients first.
AALM: How has the client experience changed over the years?
SSD: Unfortunately, some clients are less loyal to firms than they used to be and certainly are more demanding and expect more for less money. There is a lot of pressure to discount fees and the increased use of procurement professionals and RFPs for every matter makes it difficult for some firms to develop relationships and trust with clients. Law firms are having to pay attention to every aspect of their relationship with clients, to every touch point the client has with the firm and more often are now engaging other business professionals, e.g., billing and pricing specialists, project manager, client relationship managers, and others to stay involved with the client and with their counterparts at clients to ensure seamless service and support.