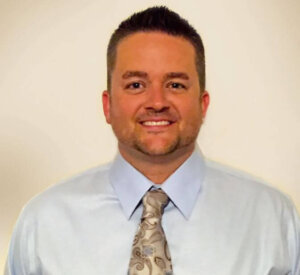 Attorney at Law Magazine Phoenix is proud to introduce its Inaugural Attorneys to Watch special issue, featuring the movers and shakers you will want to keep an eye on this year. The featured personal injury attorney is Shane Warner who tells us about his practice and his plans for the future. 
AALM: What drew you to the practice of personal injury law?
Warner: I've had a passion for personal injury law since I first starting practicing. Injury law fits my personality very well – it's competitive, negotiation-heavy and reward driven. I'm confident in my ability to deliver great results, and I guess that's why I don't shy away from the contingent recovery aspect that injury law presents.
AALM: Which case most defined your career?
Warner: I don't feel that my career is defined by just one case, but one case comes to mind when I try to identify my legal career. A few years ago, I represented a young man who had developed a fatal disease at his employment. Surprisingly, he held no ill will toward his employer. His optimism and passion for life were amazing, even during his last few months. He had his priorities set and his faith was strong. His family always accompanied him to our appointments, which I found endearing. My client was in his mid-30s when this disease finally took his life, but my time with him gave me a tremendous amount of perspective and appreciation for law – and for life. His legal battle was lengthy and I'll never forget the day that we were ultimately able to settle his case, albeit just weeks before he passed away.
To this day, I've probably never had a more appreciative, kinder client. I felt very fortunate to be able to call myself his attorney … and his friend.
AALM: What do you find particularly challenging about your practice and how do you overcome it?
Warner: My practice carries constant challenges, mainly from dealing with dozens and dozens of different insurance companies. I've handled hundreds of cases throughout the years but it's still tough to exactly predict how the opposing side will evaluate and handle my clients' claims.
AALM: What do you most hope to accomplish in the future?
Warner: I would really like to see my practice continue to grow. My practice is highly referral-based and I consider it the highest compliment to receive a trusted referral. However, I also enjoy the opportunity to represent a new client and build new trust.
AALM: How would you say your practice has evolved over the years? How is it different from the way you envisioned it?
Warner: I have been self-employed since the day I passed the bar exam, so it has benefited me to learn as I go to a certain extent. Not many lawyers get those invaluable experiences. My entrepreneurial ways have allowed me to realize what it means to build a successful business and valued business relationships from the ground up. When I first started practicing, I never would have believed that my vast experience as a young attorney would help mold me into the attorney I am today.
I'm a firm believer that experiences define you. It's not necessarily what you know, it's how you know it and what you can do with that knowledge.
AALM: What events are you most looking forward to in the coming year?
Warner: I really look forward to the holidays each year, especially Christmas. Spending uninterrupted time with my family and friends usually comes at a premium throughout the year, so year-end celebrations have always been a favorite of mine. Plus, I have two young children. Making memories with them and witnessing the joy they experience on Christmas is absolutely second-to-none.