It's been said that some people wear their heart on their sleeve. Perhaps this is not the precise aphorism apropos to describing topflight litigator Jon Riches; rather one might say he wears his passion on his face. Regardless, there's no mistaking the complete, almost palpable enthusiasm this young attorney carries for righteous causes. His is a clear vision of what life in these United States should look like and when it doesn't, when someone or some law isn't living up to our promise of "justice for all" he and his colleagues of the acclaimed Goldwater Institute are the proverbial white knights charging into battle.
If all that sounds a bit hyperbolic, consider how many of us have become worn down even jaded in our work. Here is a man, part of an indefatigable team of warriors seeking out and fighting on behalf of those who would otherwise not have a voice or the ability to stand up for themselves. Some might call him idealistic, but with a passion born of a love for this country and its judicial system Riches wakes every day ready to fight the good fight.
Even bolstered by all this optimism and sense of right and wrong, it seems that there must be times when it feels like the struggle never ends, especially when a hard-fought campaign ends in defeat. While perhaps a bit quixotic in his approach, Riches is nonetheless pragmatic in this respect.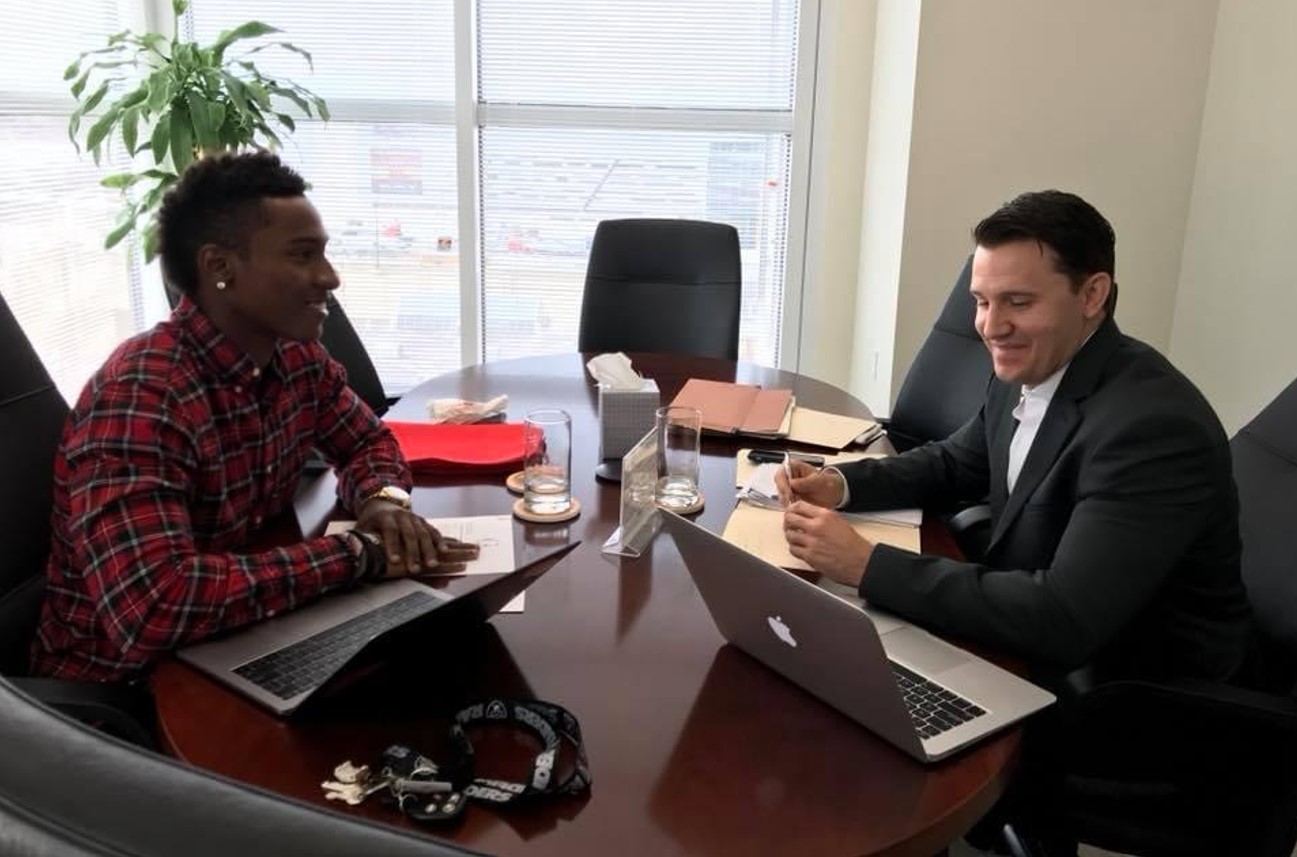 "I really enjoy my work," he says. "If you're trying to change something, or address a problem where maintaining the status quo has many vested interests, it requires time, and consistent, methodical work."  Riches continued, "Appellate litigation can at times can be frustrating because it is slow, but that is the nature of it and as it should be.  What's nice about a place like Goldwater is that lawyers can also pursue public policy reforms, which can often move faster than and also complement public interest litigation."
"Let's say I work on a case that involves something like deference. That's where the courts are obligated to defer to an administrative agency on disputed legal questions," he goes on to explain. "I lost such a case in the D.C. Circuit on this question. After that, I developed model legislation that amended Arizona's Administrative Procedures Act to eliminate deference on legal questions, and it was passed by the Arizona Legislature. That was extremely satisfying, and I think it speaks to the model that we have here at the Goldwater Institute which allows, even encourages, us to approach legal and public policy issues from many different perspectives."
Choosing the Legal Path
Surprisingly, Riches says he wasn't one of those kids who dreamed of becoming an attorney growing up, but rather it was a choice made much later. "For me that wasn't a decision I made until law school itself," he admits. "I knew I was interested in public policy, government and national security, so I thought a law degree would be beneficial to a career involving any of those. But once I got into law school and I learned how broad the legal field is, and frankly the impact that one dedicated lawyer can make, I knew I was on the right path."
Whether he realized it or not, it seems that Riches was destined to enter the legal world. Immediately after graduating college, he went to work for the Office of Naval Intelligence as a civilian.
"That was essentially an internship," he clarifies, "but it served as a pathway. At the time, I was also accepted to law school in my home state at the University of Arizona, which I accepted. While at Naval Intelligence I met several officers, who I respected a great deal.  Then, in law school, I learned more about the JAG program and applied to that after my first year at U of A. I was accepted and then served on active duty in the Navy for about five-and-a-half years, where I did criminal defense and prosecution."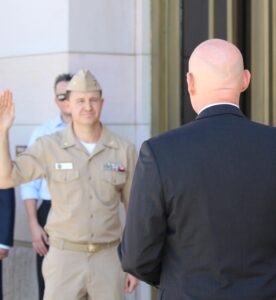 While in law school Riches clerked in the U.S. Senate for the then Arizona Senator Jon Kyl who served on the Judiciary Committee and chaired the Sub-Committee on Terrorism Technology and Homeland Security. He also clerked at the White House, and later at the Arizona State Senate for the Rules Committee which reviews proposed legislation for constitutional conformity.
"By the time I entered the Navy I had acquired some experience in both constitutional law and public policy issues, which was a natural fit for the Goldwater Institute upon leaving service," says Riches.
Seemingly a perfect fit. In fact, despite not aspiring to a career in law while a youngster, Riches was well aware of The Goldwater Institute holding it and its associates in high esteem.
 A Personal Philosophy
Riches looks back fondly on law school and says he came away from that experience with some very specific philosophies which he implements in his practice today.
"I think law school teaches a way of thinking more than any substantive legal area," he says. "I think the greatest skill I took away from law school is to think through issues from multiple perspectives. As lawyers, we should always practice this mode of thinking.  Oftentimes, it's as important if not more important to understand the other side's argument as it is your own."
"Really, truly understanding where the other side is coming from only makes you a better advocate and makes your argument stronger, or lets you know which ones to abandon."
Riches also believes that the occasional failure has helped him become better at everything he does.
"Frankly, taking risks and suffering failure has taught me an awful lot," he says. "I think all success anywhere is built on failures and it's just like trying one thing after another until that light bulb goes off. I think that's true of everybody. It's what we make of our failures, what we learn from them that will ultimately define our successes."
Family Man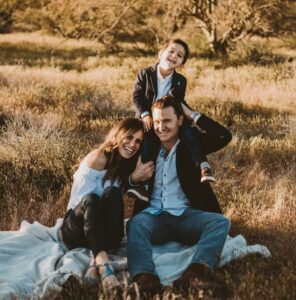 Married with a six-year-old son, West, Riches and wife, Annie, share a love of life.
"I love being a dad," he says smiling, "And West is just such a fun, wonderful little boy, I also just really love spending time with him and hanging out with him.
"And my wife Annie is amazing, she is smart and beautiful, and keeps us all on time," he adds with a laugh.
Giving Back
Not only does Riches fight the good fight for Goldwater's many clients, but he also teaches a course at Arizona State University on public interest litigation and continues to serve in the Navy Reserve.
"I always tell my students right up front that being a lawyer is such an incredible privilege, it's one of the few professions where one really dedicated person can make a difference," he says. "A really passionate, dedicated person can literally change the world. That's a really high responsibility for lawyers but it's also an awesome opportunity."