One of Florida's premier law firms, DSK Law, has been an essential part of the Sunshine State's landscape for more than 45 years. Founded in 1976 with just two attorneys and a paralegal, the firm has grown to more than 50 attorneys and over 120 total employees.
Throughout those decades, beyond providing exemplary legal services for their clients, the people of DSK Law have been intrinsically immersed in both the legal and local communities of Central Florida. Many of their attorneys are leaders in state and local bar associations, as well as civic and community organizations. DSK Law has also been named by The Orlando Sentinel as a Top Workplace in Central Florida, which is comprised of only 85 out of the more than 1,000 companies with greater than 35 employees.
The attorneys of DSK Law are equally committed to a philosophy of ongoing education and ever-expanding knowledge in their respective fields. Several of their attorneys are board certified by The Florida Bar as experts in the areas of appellate practice, civil trial and business litigation, and some of the firm's lawyers are among the most highly regarded and recognized leaders in his or her respective practice area.
Founded in 1976, DSK Law has grown in size and stature into one of Central Florida's largest and most reputable law firms with offices in Orlando, Tampa, Tallahassee, and Melbourne. Outside of Orlando, the three satellite offices operate under the leadership of managing partners Bart R. Valdes in Tampa, Brett J. Miller in Melbourne, and Lindsay N. Greene in Tallahassee.
Bart R. Valdes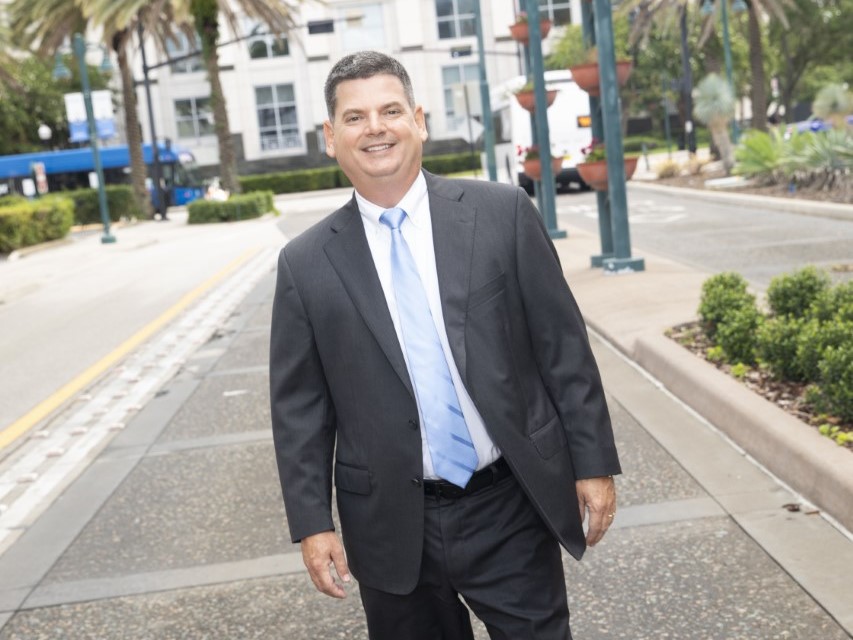 Valdes has managed the Tampa office, which is the second largest in the firm, for over 17 years. A board-certified specialist in business litigation, Valdes has an impressive track record representing clients that include small business owners, individuals, local governments, insurance companies, medium and large corporations as well as nationwide institutional clients in a vast range of matters.
A powerful litigator, Valdes is adept at handling complex trial matters related to real property disputes, complex eviction and foreclosures matters, construction cases and various types of business litigation.  His well-known litigation prowess, determination and unique strategic approach to each case makes him a popular choice for individuals and businesses who have high-risk, high-stakes litigation.
"I knew I wanted to be a litigator because litigation presents different challenges each and every day," he says. "I take pride in the fact that we find solutions where others might not even see a path forward.  When you can deliver a great result for the client, and you see the true appreciation for all the hard work, it's truly rewarding."
Valdes' hard work and leadership qualities did not go unnoticed by the firm either. That's why in 2005 he was hand-picked to open the Tampa office as part of their ongoing expansion.
"When the partners made the decision to expand into Tampa, I was fortunate enough to be the person that they trusted to come here and open an office and plant our flag in Tampa," he says. "It was a tremendous challenge at first, being new to the area and new to the market. However, I became active in the community and did everything I could to serve the clients and develop a reputation for being the attorney people want to come to for their commercial and business litigation."
It's obviously a strategy that has paid off. The Tampa office has steadily grown and Valdes and his family love being part of the community.
"We're continuing to grow and increase the number of attorneys and paralegals that we have in Tampa," says Valdes, "and we're continuing to expand all of our community outreach programs."
When describing his management style Valdes says, "It's collaborative with extremely high expectations.  We promote a team attitude and, in my opinion, we have the best lawyers and paralegals in the business.  Everyone here knows that the three secrets to success are preparation, preparation and preparation."
The move seems to have been a positive one for not only Valdes but also his wife and two sons who enjoy the many benefits of being so close to the water. The family enjoys fishing, scuba diving and other water sports.
Brett J. Miller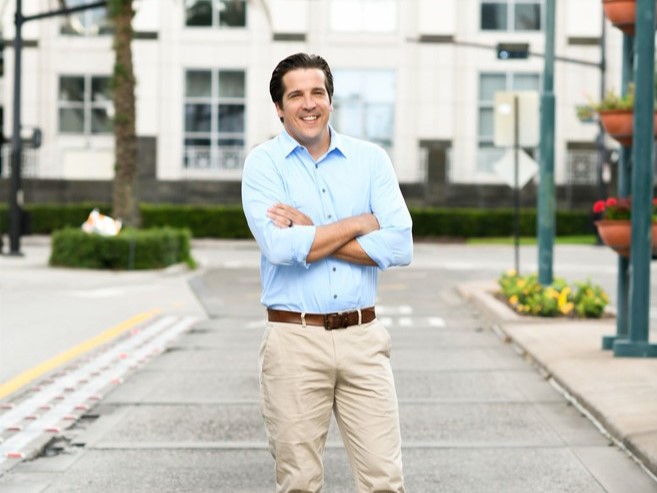 Miller has been with DSK Law for his entire legal career, beginning as a summer law clerk between his second and third years of law school. At the end of his summer clerkship in 2011, he was immediately offered a position with the firm, and in 2018, he opened the newest satellite office located in Melbourne, Florida, which meant returning to the area where he grew up.
"I graduated from law school in 2012 and a week later started working for the firm as a law clerk while studying for the bar," he says. "I passed the bar, became an attorney, and worked in the firm's downtown Orlando office for six years. In 2017, I approached the partners about opening a new office in Melbourne, as I was planning to move back to the area upon my wife finishing her medical residency and fellowship in June 2018. Due to the growth of Brevard County based largely on the private space and aerospace industries, it turned out to be great timing that has led to a successful transition."
Happily, the move was one that his wife, Stacie, was equally thrilled about, as she also desired to be near the beach and family. In fact, the couple recently welcomed a third member to their little family, a now 10-month-old daughter. Living just one block from the beach and three blocks from the Indian River, the family spends much of their time enjoying all the pleasures that entails.
"I have always said that growing up on a barrier island was somewhat of a curse, as all of my hobbies are water based, so I feel the need to live close to the ocean," Miller says.
Something of a pioneer, Miller opened the Melbourne office as a one-man operation in his final year as an associate while also shifting the focus of his practice from litigation to transactional matters. "The firm is about 90 percent litigation and that's what I cut my teeth on for six years—complex commercial litigation in the areas of business, real estate, construction, and insurance disputes."
The Melbourne office, however, focuses primarily on business and real estate transactions, and estate planning now too. "The reason, I suppose, is two-fold. First, there seems to be more transactional work due to the growth of the area. Second, and perhaps more importantly, I prefer putting deals together as opposed to litigating those that don't work out."
As the newest of the satellite offices, Melbourne is still somewhat in its infancy, but it is growing at a steady pace under Miller's leadership. For the first couple of years, Miller's focus was on establishing the DSK brand and obtaining new clients in the area. His diligent approach and hard work is paying dividends. Along with a handful of partners, Miller acquired an office building located on the Indian River in downtown Melbourne in 2021. His office has added two paralegals and a second attorney who focuses on estate planning and probate matters (in addition to business and real estate transactions), and they continue to regularly refer litigation cases to attorneys in the firm's Orlando office.
"What needs to catch up is the employment pool from which to hire legal professionals in Brevard County," Miller says. "It's been hard finding the desired caliber of attorney with sufficient experience in commercial litigation to bring on board in Melbourne. But as the area continues to grow, I am hopeful the talent pool will as well."
If anyone is qualified to continue to build this office, Miller certainly has the background. Prior to entering the legal arena, he worked in corporate sales and marketing throughout Central Florida while attending night classes at Stetson University where he earned his MBA. While in law school, Miller worked for the Florida House of Representatives, Appropriations Committee; University of Florida, Office of Government Relations; and Disability Rights Florida, all while serving on the Business Review and competing on the moot court and mock trial teams.
Lindsay N. Greene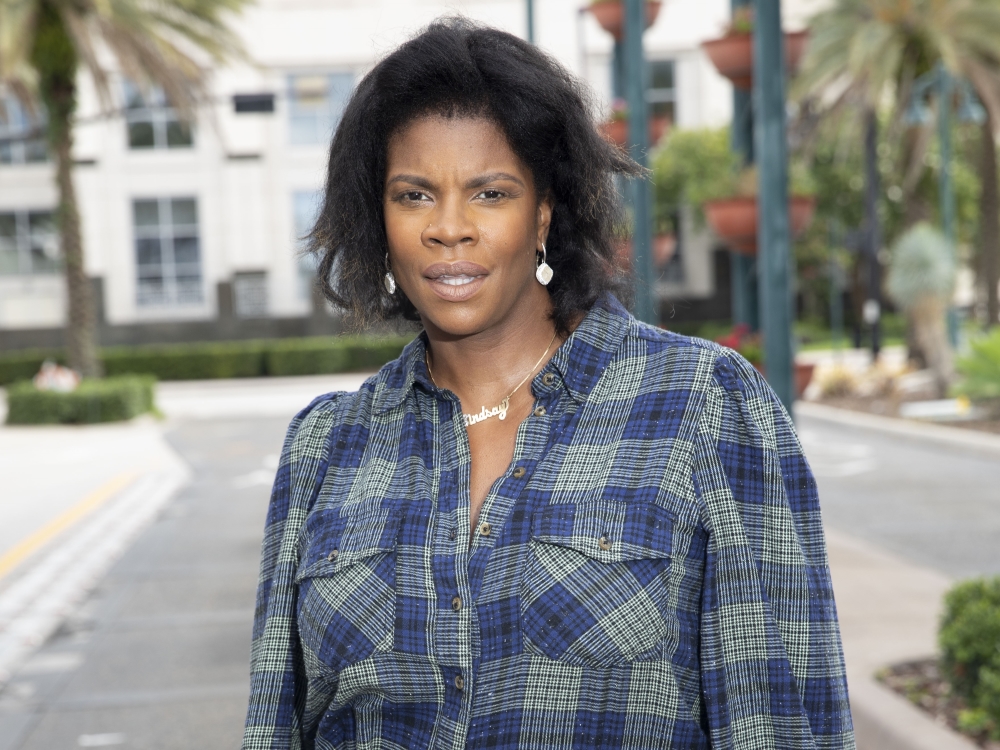 Greene was only 9 years old when she latched on to the dream of becoming a lawyer, and not just any lawyer, but one who would valiantly fight for the rights of others.
"Having been raised in Harlem, New York, I was always aware of activism and the concept of using the law to protect civil rights. I was encouraged by elders to be a 'forever student' and use my abilities to better the lives of others," she says.
Greene didn't have to look far for rampant examples of civil rights violations both nationally and sometimes much closer to home.
"I was 18 years old when I watched Rodney King being beat on television," Greene says. "I went to junior high school with one of the Exonerated Five, one of five African American teenage boys who were wrongfully convicted for the rape of a jogger in New York's Central Park. A career as a civil rights and employment law attorney was a natural progression for me and I am always thankful for my community for preparing my steps."
According to Greene, choosing DSK Law was almost a no-brainer. Here, she found the culture, idealism and work ethic that coincides with her own proclivities. It was also reputed to be a forward-thinking firm where she felt advancement would be not only possible but encouraged.
"DSK has always had a reputation for excellence in the Florida community," she says. "I am a strong believer that iron sharpens iron. With that said, I work with strong intellectuals who are kind and thoughtful. Kindness matters. I have been with the firm for 22 years and a partner for 12 years."
Serving as the managing partner of the Tallahassee office for the past two years, Greene is thoughtful when describing her management style. "As a manager, my job is to provide my team with the tools necessary to be successful and I can only do that by listening more than I talk. I often ask, 'What do you need?' If I provide tools and I communicate effectively then and only then can I require excellence."
Greene has much to be proud of, not the least being able to successfully care for her large, blended family that includes six children. Beyond that, she humbly acknowledges her professional success and those who helped make that possible.
"I am a Harlem girl who made good," says Greene. "My father (Clifton Lindsay Greene) retired as a mailman and his hard work and blue-collar union job provided health insurance for our family, great food on our table, and an Ivy League education for me. My life is a testament to him, and others like him."
As DSK continues to grow and build their already enviable reputation, leaders such as Valdes, Miller and Greene will be at the forefront. With their size and diversity, the firm consistently provides a broad range of legal services both business and personal.