"The pandemic has changed everything about the world as we know it, including today's cyberthreats and how we (business owners) deal with them." This ominous statement comes from a woman who should know. Dawn Wilson and her husband, Erick, have been in the digital trenches long enough to know that those who troll the internet to invade and exploit private networks are relentless.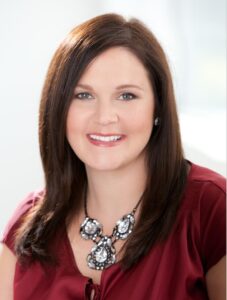 "We've seen many law firms embrace a work-from-home policy," she adds. "However, working remotely has made it extremely convenient to access company data for both workers and hackers alike. Cybercriminals have keyed in on the legal industry because they are seen as a one-stop-shop for highly sensitive information. Combine this with the rapid transformation of technology and historically weak cybersecurity implemented by law firms and you have a recipe for disaster.
Wilson and her husband are the founders/owners of the award-winning Bluefin Technology Group.
"There are numerous ways that your network could be affected by your employees working remotely," says Wilson. "Whether it is the lack of security on your employees' home network or trivial human errors, a single breach has the potential to wipe out your firm completely. Sadly, statistics show that 60 percent of the small businesses that have been hacked will go out of business within six months."
WITH THE NEW YEAR COMES NEW RISKS
Most people think of the guy sitting in a dark room with a hoodie on and a bunch of monitors when it comes to hackers. However, according to Wilson gaining access to your network is simplified due to the human element. No longer do hackers need to specifically target a business, they work with the law of numbers by targeting as many as possible.
"Over 43 percent of breaches occur by a technique known as phishing," Wilson explains. "The hacker sends an email to enticing staff members to click on malicious links that could steal your sensitive data. COVID-19 emails have become the perfect lure to get your employees to take the bait and hand over the keys to your entire network.
"The second most common method is by purchasing your stolen credentials off the Dark Web," she continues. "That's right, there is very little skill required for this and it accounts for 30 percent of data breaches. Take the fact that 39 percent of adults in the United States use the same password for multiple accounts combined with the typical price for a compromised credential ranging from $1 to $8 and this becomes a highly effective yet cost efficient way for cyber criminals to launch a digital assault against your network."
KNOW HOW
Wilson's background was grounded in the medical field. As a registered nurse, she worked at a major hospital where she was one of the first to integrate the medical records technology.
"That's how I initially became involved in IT," she says. "I learned a lot about what the customer experience is like because I was a day-to-day user but was also the champion for our doctors and nurses. This gave me a look from both sides of the experience or two different perspectives.
Erick's background in IT covered a few different industries. He first worked in IT for the homebuilding industry before moving to the world's third largest bank where he served to protect their most critical data from internal threats.
"He has a very strong appreciation for the cost of 'downtime,'" says Wilson. "As you can imagine, in banking this is a particularly sensitive area because you never want your customers to not have access to their money. It was a critical issue that they were always 'up' and by testing environment and infrastructure they were able to decrease the impact on the daily users in the banking industry. With that knowledge and being confident in finding security flaws, he became fully immersed in the business and just continued to expand his abilities."
According to Wilson, many people were soon aware of the extent of Erick's expertise and began coming to him for solutions to their own IT or security concerns.
"I guess you might say that was what inspired him to launch his own business," Wilson pauses briefly then adds with a chuckle, "I was just kind of along for the ride in the beginning."
INTELLIGENT OPERATION
Since 2008, Bluefin takes great pride in providing the ultimate computing experience to their clients. To do this, it must use a security first approach to protect their clients' data and reputation while providing top-notch customer service.
"Anyone can support your end users and maintain your network," says Wilson. "Having the ability to do that while maintaining the integrity of your data is a whole other story. Our team has done a phenomenal job in creating systems as well as continuously educating our clients to not only prevent a breach, but how to properly recover and preserve data should a breach occur."
Wilson also adds, "It takes a company, on average, 197 days to discover a breach and another 69 days to contain it. It is not uncommon that we see one out of every three new networks that we onboard as being a victim of a data breach. Unfortunately, the business owner is typically not aware of this. Our security operations center monitors everything from your Office 365 accounts and local network to the Dark Web for stolen credentials on a 24/7 basis to prevent this from happening."
The Wilsons have deliberately focused on providing services to small to mid-sized companies. These are, in their opinion, the businesses that are in desperate need of the same security that larger, corporate-size firms have but cannot afford to hire the staff to do.
"Most law firms with 10 employees would not bat an eye at spending $12/hour for 40 hours a week if they could hire a highly skilled person and deploy all the tools needed to secure their network," she points out. "Imagine what they can do when they get an entire team of engineers plus all the technology needed to run their business for roughly the same amount. Now they can start to compete with the larger firms without the overhead or headaches and that's where we come in."
ACCOLADES FOR TOP PERFORMANCE
Since opening the doors in 2008, Bluefin Technology Group has never wavered from their goals or mission statement:
"Our success is defined by our ability to deeply integrate our team with your business to the point that we seamlessly operate as an extension of your company, leaving you and your staff feeling like we only work for you. Everything we do is based on a simple set of beliefs that we refuse to compromise on."
This promise is sustained four simple rules; take ownership, deliver results, act responsibly and continuously strive.
Not surprisingly, built and sustained on these principles Bluefin Technology Group has been recognized as a Top Tech Innovator and Influencer by 904 Magazine, Small Business Leader of the Year for Jacksonville IT Council and Marketing Genius of the Month by Robin Robins to name a few.
"These are wonderful commendations," says Wilson modestly, "but the one that really matters is that our clients truly love and appreciate us. We pride ourselves on maintaining a 98.8 percent customer satisfaction rating over the last four years with it going up each year."