We Find the Best Attorneys
Since 2009, our magazine has interviewed the best and brightest attorneys nationwide. Now, we bring you our recommended attorneys in Local Legal Authorities. Here is our listed best Pittsburgh DUI attorney.
Writer for Attorney at Law Magazine
Knowledgeable & Reliable
Accepting New Cases in Pittsburgh
Leading Consumer Reviews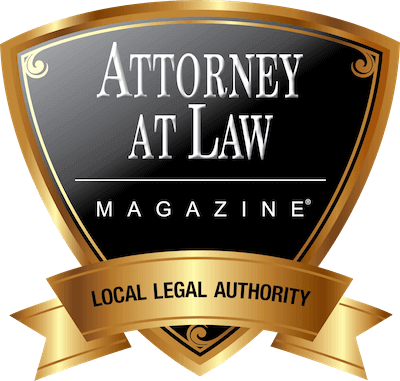 About
George A. Heym
George opened The Law Offices of George A. Heym in 2006. He is an experienced Pittsburgh DUI Prosecutor and Pittsburgh DUI Defense Lawyer for many years. George treats every case and client with the same seriousness regardless of whether the person is facing probation or a lengthy jail term. George ensures that he is up to date with the latest information on the defense of DUI cases by regularly attending DUI training seminars.
Attorney and Author
George A. Heym is an author for our magazine specializing in dui articles.
What it's Like Working With the Best DUI Attorney in Pittsburgh, PA
Contact Pittsburgh

DUI Attorney
Exclusively take DUI cases
Significant litigation experience
564 Forbes Avenue, #810 Pittsburgh, PA 15219
When to Work With a DUI Attorney in Pittsburgh
If you have been charged with driving under the influence (DUI) or driving while intoxicated (DWI) in Pittsburgh, Pennsylvania, you may be feeling scared and overwhelmed. These charges can come with severe consequences, including jail time, substantial fines, and suspension of your driver's license.
DUI Basics
What constitutes a DUI and the related consequences will depend on the state in which you are driving. There are some common requirements and results across the states:
Blood Alcohol Concentration. The

legal limit

for blood alcohol concentration (BAC) in almost all states is .08%. More stringent requirements apply to commercial drivers, and the legal limit is generally .04% BAC. These limits only apply to those of legal drinking age. There is zero tolerance for any drivers under the age of 21.
Criminal Charge. In most states, a first time DUI offense is classified as a

misdemeanor

. Aggravating factors can escalate the crime to a felony; for example, if anyone is injured. If an individual has multiple DUI offenses, this may also escalate the severity to a felony charge.
Multiple Substances and Vehicles. While DUIs are most commonly associated with drinking alcohol and driving a car, the offense is much broader. It includes

drug-impaired driving

as well as other forms of vehicles, such as motorcycles.
If you have been charged with a DUI, there are a number of factors to consider as you approach your defense. A DUI lawyer in Pittsburgh will be able to help you understand the process and develop a strategy.
How a Top Pittsburgh DUI Attorney Can Help
Working with a licensed DUI practitioner will be essential to ensuring that you achieve the best possible result in your DUI case. The best Pittsburgh DUI lawyer can help navigate all aspects of the proceeding, including:
Ensuring Proper Protocol. When arresting someone for a DUI, the police are required to follow strict protocol. For example, a police officer must have probable cause to pull over your vehicle. The Pittsburgh DUI attorney can help review your specific case and determine if any protocol was violated. If so, the odds of overturning the arrest are significantly higher.
Understand the Charge. As noted above, whether a DUI charge is a misdemeanor or felony will depend on a number of factors. The Pittsburgh DUI lawyer can help you understand the severity of the charges you are facing.
Evaluating Consequences. The consequences for a DUI offense can be numerous and varied. In addition to jail time and fines, it can include suspension of your license, an increase in your insurance fees, and also potentially your job. Because a DUI offense is a criminal charge, it may show up on background checks run by future employers.
Negotiating a Plea. The Pittsburgh DUI attorney can help you decide how to plead and can strategize whether it makes sense to accept a plea or to take the case to trial. What can be achieved with a plea bargain will depend on the jurisdiction in which you are facing charges and the strengths or weaknesses of your case. With a skilled Pittsburgh attorney, you may be able to avoid a number of the consequences associated with the charge.
Given the serious impact a DUI arrest can have on your future, securing a skilled and competent Pittsburgh DUI attorney, can make all the difference in your case.