Attorney at Law Magazine Phoenix spoke with Jessica Post about her time playing attacking midfielder on the Dartmouth soccer team for the Athletes in Law 2020 issue.
Today, she leads Fennemore Craig's employment and labor law practice group, and is one of Arizona's top labor and employment attorneys. She's often the attorney that companies call to draft and evaluate non-compete agreements, as well as fight claims of employment discrimination and wrongful termination. A former elite soccer player and an avid soccer fan, you may see her "bending the soccer ball like Beckham" with one of her young sons in the firm hallways.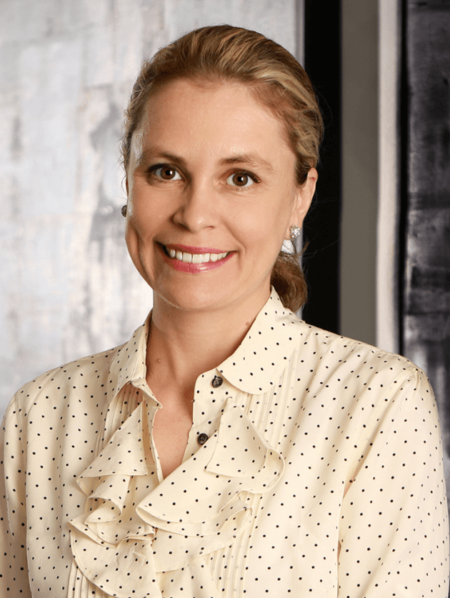 AALM: Tell us about some honors you earned while playing soccer.
JP: I was Co-Rookie of the Year in the Ivy League in 2000; Ivy League Player of the Year in 2000; Ivy League Champions 1998 and 2000; Dartmouth's all-time assist leader. I was drafted by the Carolina Courage in the Women United Soccer Association's inaugural draft and played briefly in that league, which unfortunately folded after three seasons (while I was in law school).
AALM: What lessons did you learn from soccer that you apply to your practice today?
JP: In sports, like in the legal profession, COMPOSURE is often what separates successful attorneys from the rest of the pack. I'm often working in stressful situations with my clients involving difficult labor and employment matters, and having a competitive mindset – finding solutions under pressure – is exactly what elite athletes do during the ever-changing demands of a game.
AALM: Who is your favorite soccer hero? Who is your legal idol?
JP: Growing up, I was a huge fan of Michelle Akers, considered by many as one of the greatest soccer player of all time.  In the current game, I really admire Julie Ertz who was named 2019 U.S. Soccer Female Player of the Year.
In the legal playing field, it has to be Sandra Day O'Connor.  She is from Arizona and overcame so much to become the very first woman on the Supreme Court. I find her inspiring on so many levels.
AALM: What is your favorite soccer movie? What is your favorite movie about a lawyer?
JP: My favorite soccer movie/documentary of the moment is Diego Maradona, the HBO documentary about one of the most talented – and controversial players – to have ever played the beautiful game.
There are so many great legal movies, but My Cousin Vinny still holds up, especially Joe Pesci's funny interactions with the judge as he struggled to follow the evidentiary rules.
AALM: What did you do to calm your butterflies while you compete? What do you do to calm butterflies before trial?
JP: As a team, we always listened to music – we danced and got pumped up before the game – and music definitely has the power to put your brain in a different place, so you can actually relax and perform without your nerves taking over. Going in to a trial, it's much the same. If you can calm your mind, then, all of the hard work and preparation you've done can be conveyed through a confident approach before the judge, jury or other decision-maker.

Favorite Soccer Movie: Diego Maradona
Favorite Legal Movie: My Cousin Vinny
Soccer Heroes: Michelle Akers & Julie Ertz
Legal Idol: Sandra Day O'Connor