"myFirmData might be based in Raleigh, NC, but the product was born in New Orleans," said co-founder Pegeen Turner, a Raleigh-based legal technology consultant.
During the 2017 Clio Conference in New Orleans, the company announced a Launch//Code contest to look for new innovations in legal technology. A cash prize of $100,000 was offered to the winner. Clio is the leading legal cloud-based practice management platform.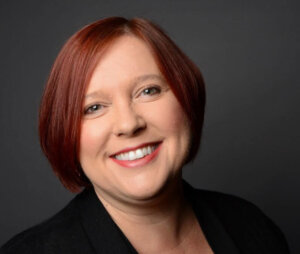 "I was in the audience and knew immediately what was needed, a custom reporting tool for Clio and other cloud-based practice management products," Pegeen told her husband, Dave Turner, who was with her at the conference. "We realized that he had previous experience in this exact area. By the time we landed back in Raleigh, we had a rough design of the product,"
myFirmData presented its product at the 2018 Clio Conference as one of the top five finalists in the contest. "While we didn't win, we found out that there was definitely a need for this product and people were excited about it."
Simple Effective and Affordable
myFirmData set out to create a product that was simple, effective, and affordable. Their first product, myFirmData Lite allows customers to create their own reports using the last 18 months of data from their Clio account, including their custom fields. Their new product, an app that runs on your desktop, allows firms to run reports using all their data. This new product will start in beta this summer.
"These custom reports allow firms to improve their businesses by using data and not intuition to run their firms. Reporting with current cloud-based practice management systems is fairly limited. We allow firms to create their own reports, save them, run them on demand, and export them to Excel for further analysis. This allows firms to create and use metrics and Key Performance Indicators (KPIs) to run their businesses more effectively," said Turner.
Part of the Solution
While this product works well for smaller firms, myFirmData is now working on expanding the product to meet the needs of larger firms and different practice management systems. The company will expand the new product to include all the firm's data, going back over 10 years to Clio's inception as well as targeting different cloud-based practice management systems. Their next target is another cloud-based practice management system, Practice Panther.
"We will also be expanding the current dashboard to include critical information at a glance and KPIs. A picture is worth a thousand words, and constantly updated charts and graphs make it simple to see your firm's performance and make changes based on data," said Turner.
Turner said her company is working directly with Clio and its sales team to market through its online App Directory. myFirmData is also offering its product through social media and has training videos available through You- Tube.
"What started as a Launch//Code entry has turned into a growing product, and we could not be happier," said Turner. "I have said for years that lawyers need data to run their businesses better, and it's great to be able to be part of the solution."